---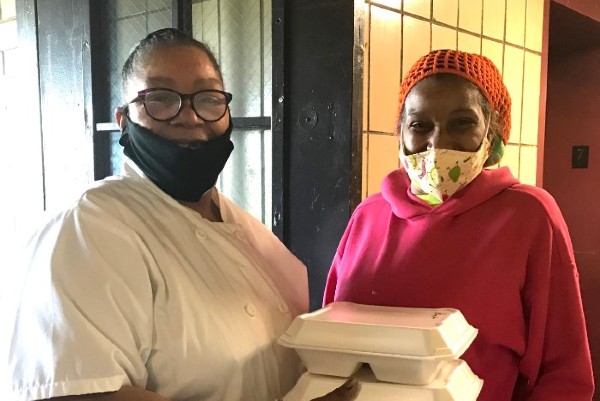 Did you know that women in your neighborhood are "Making a Difference" (M.A.D) every day?
Meet Chef Serena Chandler, a Harlem trailblazer, community advocate, and two-time grant winner of the Entrepreneurial Design Thinking Program at Columbia University.
A community advocate, Chef Chandler serves on several community committees including, the Harlem NeON, MAP, and COVID Resident Navigator.
A long-time resident of the Polo Grounds Towers in Harlem, Chef Chandler is paving the way for hundreds of youths and residents in her underserved neighborhood, transforming their lives with healthy lifestyle alternatives and economic resources.
Chef Chandler was diagnosed with type two Diabetes in 2009 and, at the time, knew she needed to make changes to the way she ate and exercised, so she started a walking club, "The Manhattan North Steppers" and began to walk in the American Diabetes marathon each year.
She then started a healthy recipe exchange with neighbors and realized some of them were better cooks than her, so she went to a culinary program and graduated as Chef Chandler.
Started in 2015, "Nanny's Kitchen" named after her grandmother who died of diabetes, helps hundreds of community residents through hot meals, clothing drives, job fairs, and other community events.
Nanny's Kitchen LLC runs a 12-week Food Justice Program for young people in the Harlem Community who want to make healthier, cost-efficient, time-effective decisions about the food they purchase and prepare for themselves and their families while prepping for food handling license, culinary certificate, and the ability to run their own kitchens.
Chef Chandler started Resident Action = Community Empowerment (RACE) – a collaborative effort of residents working to overcome barriers and stereotypes affecting social and economic justice in her community.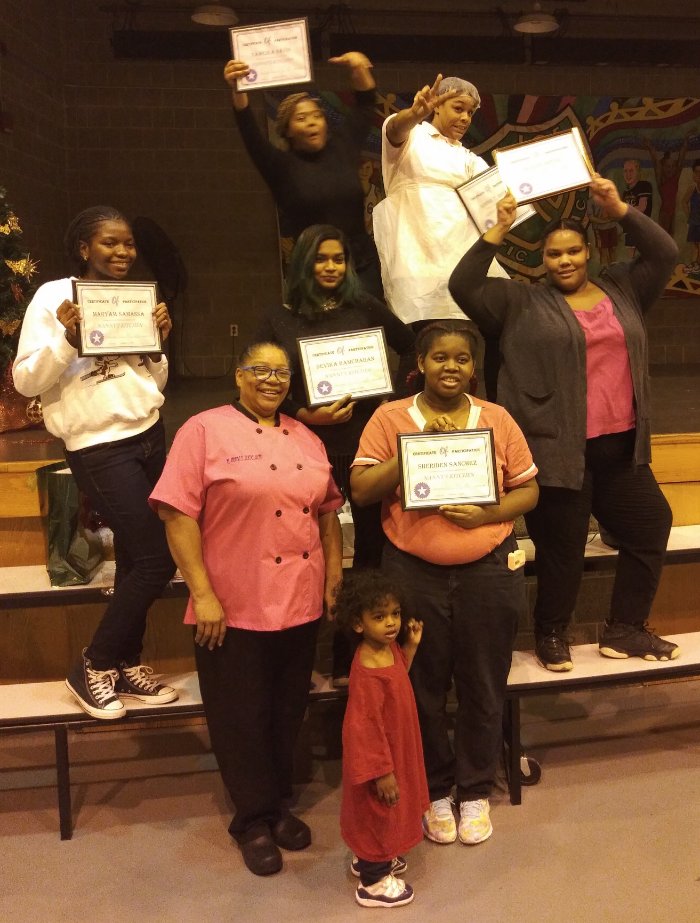 Since 2015 RACE has been hosting events in the community such as Valentine's Day dances to end domestic violence, culinary programs for justice-involved youth, intergenerational social events, a walking club to fight diabetes and other health issues impacting the community, job fairs, and resource events, a COVID-19 Town Hall, and an upcoming food/PPE distribution event.
In partnership with POP Social Enterprise LLC and other business supporters, Chef Chandler's goal is to open a neighborhood center, which will house a culinary program/food pantry, and host organizations with expertise in Job training/readiness, social issues impacting our community including community violence, women's issues, financial literacy, and improving communication and social interaction within the community.
Join Chef Chandler and go "Make A Difference" in your community.
Find out how you can help Chef Chandler and "Let's go M.A.D" today!
Email Pop Social Enterprise here!
Photo credit: Pop Social Enterprise.
---