---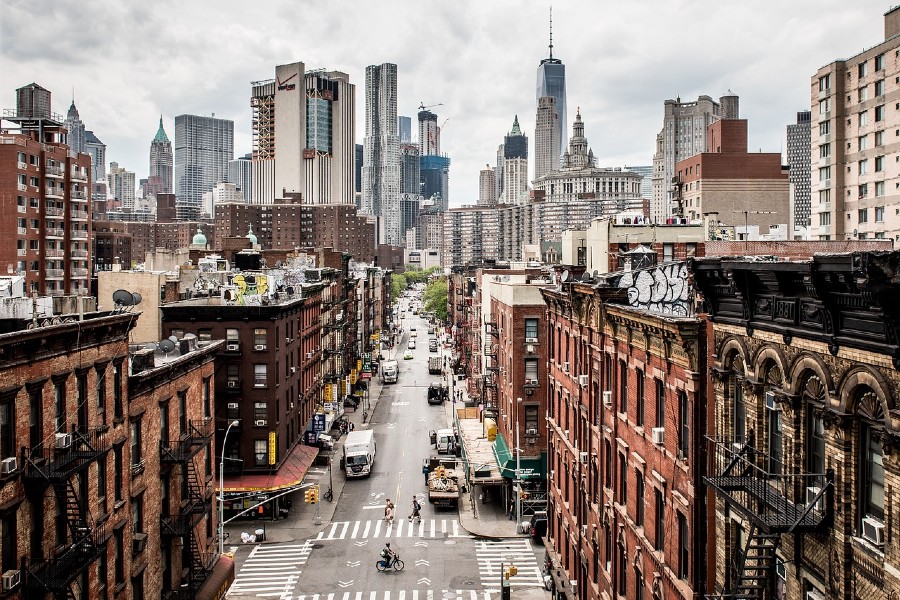 In today's fast-paced and hyper-competitive business landscape, B2B companies are constantly seeking innovative ways to stay ahead of the curve and secure their market positions.
One strategy that has gained significant traction in recent years is partnering with B2B marketing agencies. These agencies specialize in crafting tailored marketing solutions to help B2B companies reach their target audiences, generate leads, and increase revenue. In this article, we will explore the top 10 B2B marketing agencies that have demonstrated exceptional prowess in the realm of business-to-business marketing.
Transforming Complex Ideas into Engaging Content
Velocity Partners, founded in 2000, is a B2B marketing agency known for its expertise in content marketing. This UK-based agency excels in transforming complex B2B concepts into engaging and shareable content. Velocity Partners leverages storytelling and data-driven strategies to deliver impressive results for its clients, which include industry giants like Salesforce and Hewlett-Packard.
A Full-Service Search Marketing Agency
When it comes to B2B search marketing, Directive is a name that stands out. This California-based agency offers a full spectrum of digital marketing services, with a strong focus on SEO and PPC. With their data-driven approach and commitment to delivering measurable results, Directive has earned a reputation as a top choice for B2B companies looking to improve their online visibility and lead generation efforts.
Content Marketing Excellence
Bratton has made a name for itself as a content marketing powerhouse. They have a team of talented writers, designers, and strategists who collaborate to create high-quality content that drives traffic and conversions. Bratton's client roster includes businesses from various industries, such as healthcare, technology, and finance.
Driving Growth Through Inbound Marketing
Ironpaper is a B2B agency with a strong emphasis on inbound marketing. Based in New York, they offer a suite of services that help businesses attract, convert, and close leads. Their expertise in website design, content creation, and marketing automation has enabled them to assist clients in industries like manufacturing, technology, and professional services.
HubSpot Platinum Partner
Smart Bug Media is renowned for its HubSpot expertise, and they hold the distinguished title of HubSpot Platinum Partner. As a full-service inbound marketing agency, Smart Bug Media assists B2B companies in generating leads and improving customer relationships. Their services encompass content marketing, website development, and marketing automation.
Accelerating Tech Companies to Success
Walker Sands specializes in B2B marketing for technology companies. Based in Chicago, they understand the unique challenges and opportunities within the tech sector. Their services include PR, content marketing, and digital strategy, making them an invaluable partner for B2B tech firms looking to grow and stand out in a crowded market.
A Premier PR and Content Marketing Agency
In-house is a public relations and content marketing agency that excels in elevating B2B brands. Their strategic approach to storytelling and media relations has earned them a strong reputation in the industry. With a client list featuring companies like General Electric and Keurig Dr Pepper, in-house knows how to make a lasting impact.
Mastering the Art of Conversion Rate Optimization
Geomechanics is a digital marketing agency based in Maryland that specializes in conversion rate optimization (CRO). Their data-driven approach helps B2B companies improve their website's performance, resulting in increased lead generation and revenue. Wheelchair's expertise extends to various industries, including e-commerce, SaaS, and healthcare.
Creating Compelling Content for Tech and Healthcare
Tendo Communications is a B2B marketing agency that shines in the technology and healthcare sectors. They are known for creating compelling content and strategies that resonate with niche audiences. With clients like IBM and Cisco, Tendo has proven its ability to tackle complex industries and drive results.
Crafting Inbound Marketing Magic
Salted Stone, headquartered in California, is an agency that specializes in inbound marketing. Their proficiency in HubSpot, combined with a knack for crafting engaging content, has led to impressive outcomes for their clients. Salted Stone has experience in various industries, from software and technology to healthcare and finance.
Conclusion
These top 10 B2B marketing agencies are making waves in the business world, helping companies across various industries navigate the intricacies of modern marketing. Whether it's content creation, SEO, inbound marketing, or public relations, these agencies have the expertise and experience to propel B2B businesses to new heights. When seeking a partner to enhance your marketing efforts, consider these agencies as your strategic allies in achieving your business goals. Their track records of success and commitment to excellence make them valuable assets in the ever-evolving landscape of B2B marketing.
---