---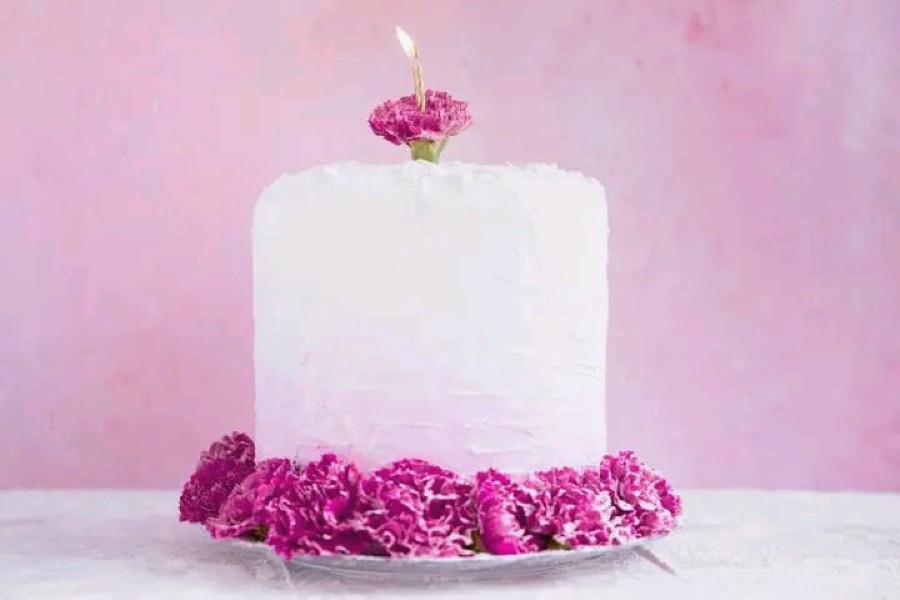 On an anniversary, two people celebrate their commitment to one another, their love, and the wonderful trip they have had together.
One thing never changes, whether it's your first anniversary or your 50th: you should always celebrate with a great cake. A happy marriage anniversary cake is the perfect centerpiece for your celebration. To make sure the cake is as unforgettable as the love you're celebrating on your anniversary, we'll go over some of the most delicious cake flavors in this post. Additionally, keep in mind that you can always order an anniversary cake online if expediency is your priority.
1. Classic Flavors:
Vanilla
One of the most timeless cake flavors, vanilla never goes out of style. Its simplicity makes it a canvas for endless possibilities, whether you want to add a filling or pair it with various frostings. Vanilla is a great ingredient for a romantic anniversary cake because of its delicate sweetness and lovely scent, which can bring back fond memories.
Chocolate
Rich chocolate cake is the ideal choice if you and the person you love enjoy chocolate together. A variety of chocolate cake options are available, including fudge, devil's food, and traditional chocolate layer cakes. Think of using white chocolate icing or dark chocolate ganache to provide a variation and another flavor layer.
Red Velvet
Red velvet cake combines the indulgence of chocolate with a subtle buttermilk tang. The vibrant red color of the cake makes it a symbolic choice for celebrating love and passion. Pair it with cream cheese frosting for a classic combination that's sure to please.
2. Fruity Flavors:
Lemon
A lemon-flavored cake is the embodiment of brightness and freshness. The zesty lemon flavor adds a refreshing twist to your anniversary celebration. Lemon cake pairs wonderfully with a variety of fillings and frostings, such as raspberry, coconut, or classic buttercream.
Strawberry
A celebration of the luscious and sweet fruit is strawberry cake. It's a wonderful option for a romantic anniversary cake, especially when the filling is made with fresh strawberries and the frosting is light and fluffy.
Raspberry
Raspberry-infused cakes offer a burst of fruity delight. The tangy-sweet flavor of raspberry pairs beautifully with chocolate or vanilla cake. Consider a raspberry puree filling or a raspberry-flavored buttercream for added depth.
3. Nutty Delights:
Almond
The flavor of almond cake is subtle and nutty, making it a lovely and soothing treat. You can accentuate the sweetness of the nuttiness even more by serving it with buttercream that tastes like almonds. A classy option that lends sophistication to your anniversary celebration is almond cake.
Hazelnut
Rich and aromatic, hazelnut cake has a distinct nutty flavor. It tastes well with mocha-flavored frosting or chocolate ganache. The combination of hazelnut and chocolate can be an indulgent treat for your special day.
4. Unique and Creative Flavors:
Lavender
Lavender is not just for aromatherapy; it can also be a delightful cake flavor. A lavender-infused cake offers a subtly floral and soothing taste. It's a unique and unexpected choice that can add a touch of whimsy to your anniversary celebration.
Earl Grey
For tea lovers, an Earl Grey cake can be a sophisticated choice. The distinct citrusy and floral notes of Earl Grey tea create an exquisite cake flavor. It pairs wonderfully with a lavender or citrus-infused frosting.
Matcha
Matcha, a finely ground green tea powder, has gained popularity for its vibrant green color and earthy flavor. A matcha cake offers a balance of sweetness and bitterness, making it an ideal choice for those who enjoy more complex flavors.
5. Dietary Preferences:
Plant-based and gluten-free options
If you or your partner have allergies to specific cake ingredients, fear not, as there are numerous delightful alternatives to explore, whether it is an anniversary cake or a birthday cake online order. There's a wide array of options available online for those with gluten sensitivities or following a vegan diet, including mouthwatering flavors like chocolate, vanilla, and lemon. These cakes are meticulously crafted using substitute components like almond flour and coconut milk, ensuring that everyone can savor a delectable slice of sweetness on your momentous day.
Your cake delivery in Bangalore can be the centerpiece of your celebration, reflecting your love and appreciation for your partner. The flavor you choose can convey the sentiments you want to express, from timeless classics like vanilla and chocolate to more adventurous and unique options like lavender or Earl Grey. Whether you opt for a classic flavor that evokes nostalgia or a creative flavor that adds a unique twist, the perfect cake flavor is the icing on the cake for your anniversary celebration. So, go ahead and explore these perfect cake flavors to make your special day even more memorable.
---