---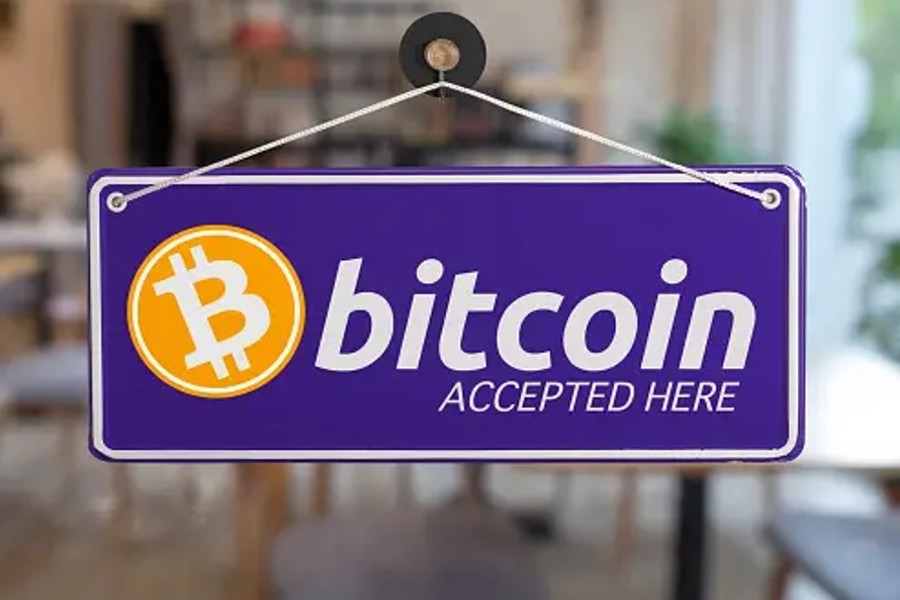 Global markets are currently seeing an influx of cryptocurrencies and digital assets.
To keep up with changing trends and remain relevant, businesses and other organizations must adapt in order to serve a wide range of clients with various preferred payment methods. Not only does this help retain relevance but it also helps benefit the company through increased revenue. Businesses must be adaptable while maintaining their essential principles to survive. Accepting Bitcoin as a form of payment for goods and services is an example of company flexibility and agility in this market.
As crypto adoption and popularity become more common, businesses must assess the pros and drawbacks of accepting crypto as a payment method.
What Makes Bitcoin Valuable?
Bitcoin is highly valuable. This is because it fulfils the characteristics of money: It is durable, portable, divisible, fungible, and scarce.
Bitcoin can't be copied. Although the coding can be seen and accessed by anyone, the properties go beyond programming. With over 13 years of existence, Bitcoin has proven to be decentralised and censorship-resistant.
We have seen the world evolve from using physical money to using technology to process digital money. People rely more on using their devices than carrying traditional cash, which is much safer. Digital currencies offer this security.
Bitcoin protects against identity theft and allows users to protect their money using a backup and encryption system.
The Rise of Cryptocurrency in Business
Digital currencies had a poor reputation for a long time, as many people associated the sector with fraud, volatility, and crime. During this time, partnerships between currencies and brands were an unthinkable concept, especially due to a lack of rules or a lack of universal legal frameworks to negate and control the industry.
However, the Covid epidemic caused a collapse in several industries, rendering many businesses incapable of operating and in danger of bankruptcy. With a sharp increase in inflation, economies of developing and third-world countries were left to flounder, and the impacts can still be seen today. Through conventional and non-conventional collaborations, such as brands with digital currencies, industries have to rely on one another for support. These alternative alliances created numerous inventions that built a scalable and sustainable market.
Partnerships Between Popular Brands and Digital Currencies
The partnerships between digital currencies and global brands create room for innovations that can be used daily. For instance, many businesses, including the retail and travel industries, are joining hands with crypto exchange companies allowing Bitcoin to be a payment option. This creates scalability for both the currency and businesses, enabling both industries to have additional open and flowing income streams. This also gives consumers more payment options and introduces new users to crypto.
Partnerships can lead to more people being hired, which lowers unemployment levels. Economies are dependent on industries and the buying power of consumers.
Global Brands with Crypto Partnerships
Mastercard
Mastercard is the second largest payments network in the world, after Visa. As a global leader in payment innovation and technology, this company connects billions of customers, issuers, merchants, governments, and enterprises.
Mastercard has partnered with Coinbase, a safe online platform for buying, selling, transferring, and storing cryptocurrencies. Coinbase offers access to crypto for the entire globe (where regulation allows it) and is the leading global brand for assisting people in converting Bitcoin into and out of their local currency. This collaborative effort between the two businesses aims to simplify collectors buying non-fungible tokens (NFTs) by enabling Mastercard credit and debit card holders to purchase NFTs straight from the platforms.
Microsoft
Microsoft customers can use Bitcoin to buy games, movies, and apps through the company's online stores. This move legitimizes Bitcoin as a real form of payment in the eyes of both merchants and consumers.
While Microsoft is the first major tech company to accept Bitcoin, it likely won't be the last. Other big players will undoubtedly follow the trend soon. Cryptominded assumes the following possibilities:
Amazon could start accepting Bitcoin and other cryptos to expand its payment options. It's looking for ways to improve the customer experience and crypto offers a natural next step.
Apple may let people buy iPhones, Macs, and other products with Bitcoin. It aims to be an innovative leader, and accepting a futuristic digital currency would fit its brand.
Google could incorporate Bitcoin payments into their Google Pay app. It is invested in making payments simple, functional, and accessible to everyone. Crypto aligns well with those goals.
Top Reasons to Accept Bitcoin
Accepting both traditional currencies and opening up the avenue of receiving digital currency will open up more avenues for profitability, which could lead to even tremendous growth for the company.
Bitcoin, specifically, is the number one leading cryptocurrency in the world. Accepting this as a payment method means accommodating a wide span of customers.
Bitcoin enables businesses to use algorithms that allow financial transactions to occur in real-time.
Bitcoin allows businesses to avoid the complexities of traditional financial transactions on the Internet and enable global access to cash exchanges.
Due to Bitcoin's nature as a digital peer-to-peer currency, transactions are immediate. They're also less costly than major payment networks such as PayPal, Visa, or Mastercard, saving the business from the fees involved with these payment methods.
Blockchain payments are permanent and irreversible, leaving the customer with no choice but to contact the business directly if they want a refund. This adds a layer of security to any business's operations.
Bitcoin provides safer and cheaper cloud storage. Blockchain storage applications allow users, including small businesses, to store data securely and at a reasonable price without compromising data security or overspending.
Businesses can use smart contracts. This involves trustlessness, meaning a third party is not required for transactions, giving the business more direct control.
Bitcoin has never been hacked, making it the most secure decentralized blockchain network globally.
How to Accept Bitcoin as a Payment Method
To start accepting Bitcoin as a payment method, you need to have a digital wallet – a crypto wallet enables users to send and receive cryptocurrency transactions – an approach similar to how a traditional bank account enables users to conduct transactions. For many users, a crypto wallet is a primary mechanism for managing cryptocurrency balances. Instead of holding these physical items, it stores the passkeys you use to sign for your cryptocurrency transactions and provides the interface that lets you access your crypto.
Some popular digital wallets include:
Coinbase
Binance
Gemini
eToro
Bitpay
Paypal, Apple Pay, and Google Pay have recently started to offer crypto payment options. Using them as your crypto wallet can be simple if you currently use them to accept payments or pay for services. In fact, a lot of cryptocurrency wallets also include debit cards, letting you access your cryptocurrency funds just like you would a traditional bank account.
---
If the trajectory continues, the future could just be decentralized. As more ways to spend crypto emerge, more people will start using it and see its benefits. Crypto is borderless, secure, and decentralized – free from government control or manipulation. While the value of cryptocurrencies is volatile, their underlying blockchain technology is revolutionary.
---