---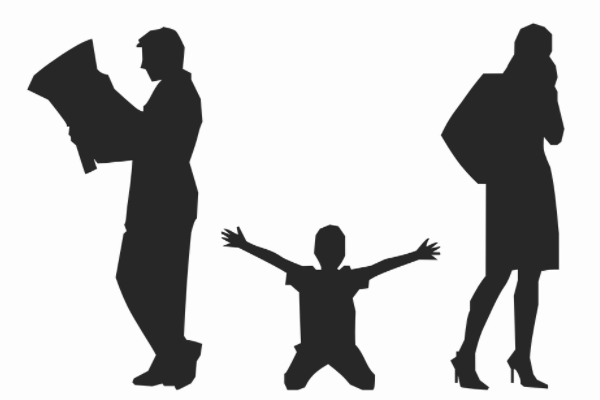 Child custody is an important issue that many parents deal with, but not all fully understand.
This article will be discussing things to know about child custody and how it relates to your parental rights. You will learn things like what determines who gets legal custody of the child if there are any exceptions for this rule, and more!
There Are Certain Rules 
The end of this process comes with its own set of rules, things to know and things you'll need in order for things to go smoothly. Keeping the child's best interests in mind is of utmost importance, but knowing what your rights are will help make this process simpler. 
As a father or mother, it's important that you understand how custody law works so there aren't any surprises when you're going through this process. There are also certain child custody relocation rules for parents who decide they want to move away with their children. The court adds these limitations so that the child wouldn't have to suffer losing touch with one of their parents. 
Other rules are things like things to know about child custody and things you'll need in order for things to go smoothly. There are rules that parents will have to follow when it comes down to things such as holidays, summer vacations, birthdays and of course the holiday schedule might change if there's a new partner involved. 
Keeping your children first can be difficult with all these different rules but it is of utmost importance. The more informed you are on this topic, the easier things will be for everyone involved. Knowing what your rights are is also key so make sure you understand everything before going through this process which could affect many years ahead!
The Types Of Child Custody
There are multiple types of child custody, depending on the state you live in. The most common types are the following:
Joint custody means parents share legal and physical child custody. This means that the children live with each parent for at least 40% of the time during which they are in school. 

Sole custody occurs when just one of the two parents obtains complete physical and legal custody over a child or children. 

Joint legal custody is when one parent obtains sole physical custody over children but shares legal decision-making power. 

Sole legal custody occurs when one individual is given full responsibility by a court or state government. This includes both physical and legal custody rights over any children involved. 

Split custody involves dividing the child(ren) between multiple households after divorce and other legal proceedings.  

Joint custody is an arrangement where both parents share physical and legal custody of a child or children. They can make decisions together regarding things like school choice, healthcare providers, religious upbringing among other things.
The Process Of A Child Custody Battle 
The process of a child custody battle can be long and emotionally draining for not only the parents involved but also the children. Even though things may get tough during this process it is important to remember that in the end, your children will benefit from you fighting for them.
The first step of a child custody battle involves determining who serves as a caregiver and whether or not that is the correct choice. If things are not already established, it will be necessary to establish legal custody in order for someone else to have a say about where your children live and what they do with their time. 
After deciding who the caregiver should be there are several things that must be decided upon by both parents or caregivers including where your children's permanent residence will be and what type of visitation rights you would like to have as far as frequency of visits goes. 
Another question is who will receive financial support from whom? This includes child support which can help provide things such as food, clothing, medical care etc. Remember that every situation is different so everything cannot possibly fit into this category however these are some things that may be things to consider. 
Once the decision has been made, it is important to get things written down so that there are no misunderstandings later over who gets what and when things happen. Legal custody can be changed by either party but there will need to be a very good reason in order for things like this to occur without any trouble.
How Are Decisions Made?
Making decisions during a custody battle can be very difficult. Parents will need to gather evidence and then present it all in court, where things are decided based on the "best interests of the child."
This means that everyone involved is trying to do what's best for them, but they also have to consider things like who does more housework or which parent takes care of things like bills or groceries. It's also important to determine how much time each person has with their kid/s now.
A judge will take into account several important facts when making decisions during a custody case. These include things like living conditions, the health of all parties, and things like drug use or mental illness.
How To File For A Child Custody Case?
To file a child custody case, you must first establish paternity. In other words, you need to prove the child is yours and not someone else's. Once this has been established, or if it was already done prior to filing a case, things will get easier going forward.
You'll file your petition in the district where either parent lives for more than six months. Then you have a summons and petition with the court clerk's office. After that, you must serve the other parent. Once they've been served, both parents will get a chance to file an answer and any counterclaims.
Who Is More Likely To Win A Child Custody Case?
The mother is more likely to win a child custody case than the father. This is because there is a long-standing tradition of awarding custody to women.
Even when things get more complicated and fathers seek child custody, mothers tend to win in almost all cases. The father only wins if the mother cannot care for their children because she's unfit or has abandoned her kids completely.
This isn't always the case though. In some states, things have changed and fathers now win custody more often than they used to.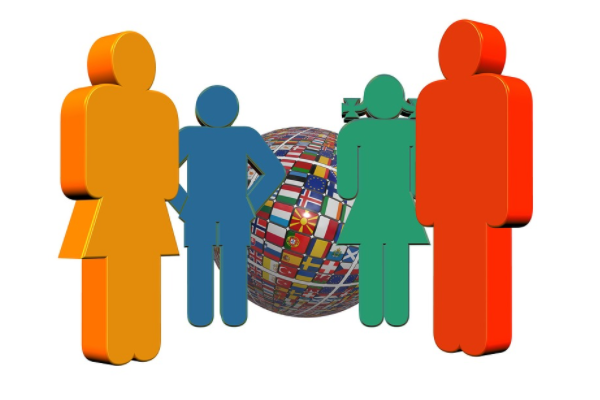 Child custody battles can be messy, so there are rules that are always made for the sake of the kids. There are multiple types of child custody and it's a complicated process where decisions are made by multiple parties. There's a process of filing one and the mother usually comes out on top, but it's not always the case. Good luck in court!
---