---
Planning a family holiday can be a difficult problem – because people of different ages seem to always want different things.
There seems to be no one destination that will please toddlers, teens or adults of every age.
But options are changing fast in the world of travel. There are now more destinations and experiences available than ever before.
A generation ago who would have thought that average holidaymakers could consider chartering a catamaran to cruise the British Virgin Islands. Yet today chartering is more popular than ever – particularly for family groups.
Much of this wonderful rise in accessibility is down to the emergence of international boat-hire operators like Borrow A Boat. This leading charter company offers an extraordinary number of boats for hire – more than 35,000 at any time.
It also offers clients a simple but useful website Borrowaboat.com that features all the boats available in each location and pages of useful information and advice. This makes the process of chartering a boat easy enough for anyone to master.
A family planning to charter a boat in the British Virgin Islands can find hundreds of yachts and catamarans available on the Borrow a Boat website. It's the easiest way to plan a charter boat holiday.
Even the busiest extended family group, with all the normal competing demands and interests of different age groups, can arrange a perfect boating holiday. From Phuket to France the website offers a vast selection of sailing yachts, motor cruisers, catamarans and superyachts to choose between.
Whatever holiday trip you are planning, there are boats of all sizes and to suit all budgets. Best of all, for a family holiday, the booking process can be so quick and easy.
The simple digital service offered by Borrow A Boat takes away a lot of the usual stress of organising a holiday for different age groups and generations. The whole charter booking can be made in just five minutes.
Access the site via a laptop, tablet or smartphone and discover how easy it is to research, plan and book a family charter holiday. As well as photos and details of all the boats available in the BVI, there are pages of information about the destination too.
It provides an expert guide to arranging a holiday in the islands. That makes it a great one-stop site for making your vacation plans in this perfect sailing destination.
It helps that the BVI are globally renowned for the clear turquoise seas, beautiful palm-fringed white sandy beaches and safe sailing waters. These islands are full of harbours and coves, and distances between them are short – making it a perfect boating destination.
Where to go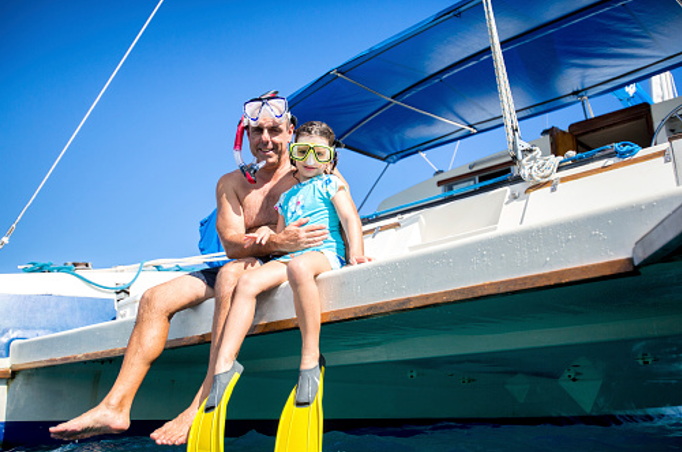 Most holiday charters start at marinas on the island of Tortola, in spots like Road Town (the capital), Nanny Cay, Sea Cow Bay and East End Bay. But there are plenty of islands to visit nearby, like Jost Van Dyke, Anegada and Virgin Gorda.
Overall, the BVI comprise around 60 tropical islands and cays. Around 16 of these are inhabited – so there are plenty of options for places to sail to.
They range from Tortola, which is 12 miles long, to scores of tiny uninhabited islands of coral or rock. There are numerous tourist sites scattered among these islands – making it easy to find things to explore in any part of the BVI.
For example the Baths on Virgin Gorda is one of the top sights – a gorgeous beach littered with huge round granite boulders that has been declared a National Park. These create charming little sea pools, hide-away caves and inlets that are delightful for exploring.
Another completely different National Park is a short hike inland. The Gorda Peak National Park surrounds the island's highest point, a prominent cactus-covered hill with fabulous views of the other islands.
Or head to the island of Jost Van Dyke to find White Bay, one of the highest rated beaches in the Caribbean. It's a spectacular long strip of clear white sand backed by swaying palms and protected by a barrier reef.
There's a channel through the reef so charter boats can enter safely and anchor in the crystal clear water off the dazzling white beach. There are plenty of beach bars and restaurants here too.
Over on Tortola there's a quieter beach to escape to. The celebrated Smuggler's Cove Beach at the west end of the island is very sheltered and secluded.
It's a favourite spot for those seeking a quiet day swimming with sea turtles or swimming from the undeveloped beach.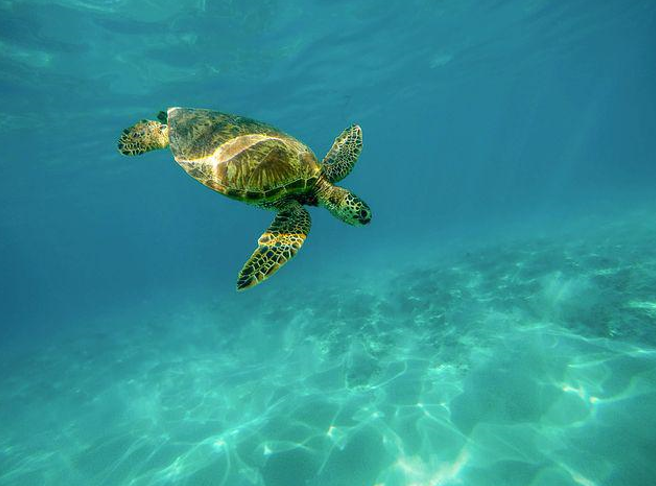 It's never crowded – because it's hard to reach by road. That means a charter boat is the best way of getting to Smuggler's Cove.
And if that's not enough variety, set course for Anegada Island. It has a different feel to the rest of the BVI as it's low lying and protected by Horseshoe Reef, one of the largest in the world.
This has helped keep it undeveloped. It's an island that's more popular with adventurers and wildlife lovers than party goers and gourmets. They are usually too busy enjoying the lively sociable spirit at the BVI hotspots – like Road Town on Tortola and The Valley on Virgin Gorda.
The BVI offer so much variety there's something for everyone to enjoy on a charter holiday. Even families that can never normally agree on anything end up agreeing that it's one of the best boating destinations in the world.
---