---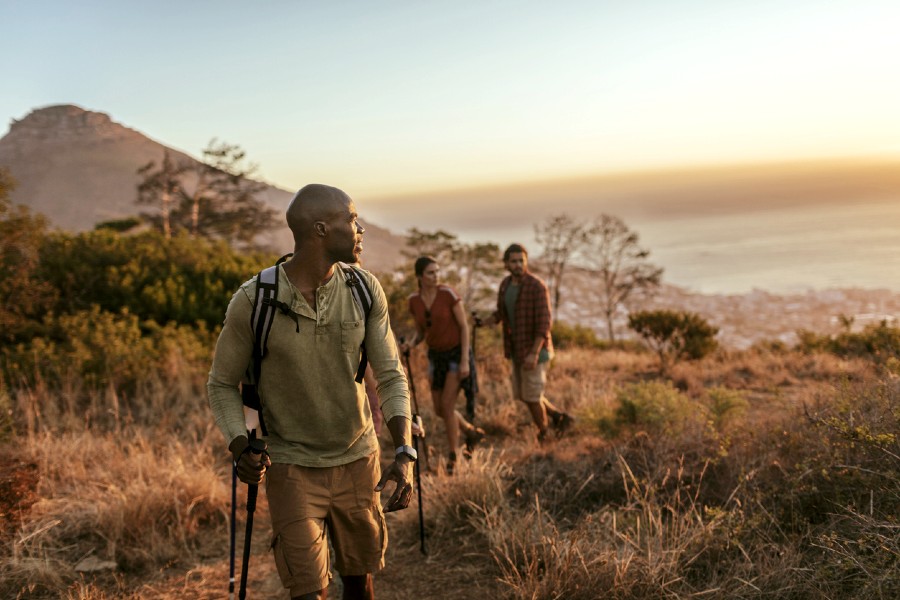 With summer in full swing, there's no better time to explore the beauty of the great outdoors.
The northeastern United States is a treasure trove of natural wonders that serve as ideal camping destinations.
However, every successful camping trip begins long before you pitch your tent – it starts with packing the right camping gear and essentials. Whether it's a comfortable sleeping bag for those chilly nights, a sturdy tent for shelter, or a reliable cooking system for those campfire meals, equipping yourself with the right tools can make or break your camping experience. Once you're well-prepared, the Northeast offers an array of serene spots, historical sites, and breathtaking views for every camper. Let's explore the best summer camping spots in the Northeast for 2023.
Acadia National Park, Maine
Perched on Maine's rugged coast, Acadia National Park offers a unique blend of mountains and ocean scenery. There are four campgrounds within the park – Blackwoods, Seawall, Duck Harbor, and Schoodic Woods – each with its distinct appeal. Hike the Cadillac Mountain, the highest point along the North Atlantic seaboard, or explore over 120 miles of trails that wind through forests, pastures, and shorelines. Enjoy bird watching, stargazing, or simply soaking up the stunning sunrise views.
White Mountain National Forest, New Hampshire
Sprawling across much of northern New Hampshire, the White Mountain National Forest offers numerous camping opportunities. From the scenic Dolly Copp campground at the base of Mount Washington to the secluded Wild River Campground, you'll find a spot that suits your preference. Experience the thrill of hiking, fishing, cycling, or wildlife viewing amid this region's spectacular landscapes.
Shenandoah National Park, Virginia
Shenandoah National Park, located in the Blue Ridge Mountains of Virginia, provides a peaceful retreat with over 200,000 acres of protected land. The park features four main campgrounds: Mathews Arm, Big Meadows, Lewis Mountain, and Loft Mountain. Spend your days exploring more than 500 miles of trails, including a portion of the Appalachian Trail, or enjoying a scenic drive along Skyline Drive.
The Adirondacks, New York
The Adirondacks in upstate New York offer an abundance of camping options with over 6 million acres of wild forests, serene lakes, and majestic peaks. Whether you prefer the comfort of developed campgrounds like Lake George Islands or the solitude of backcountry camping at Five Ponds Wilderness, the Adirondacks have something for every type of camper. Activities here include hiking, paddling, bird watching, and fishing.
Assateague Island National Seashore, Maryland and Virginia
If you're looking for a unique camping experience, head to Assateague Island National Seashore, where you can camp on the beach under the stars while wild horses roam nearby. The island's campsites are split between the Maryland and Virginia sides. Outdoor activities here range from birdwatching and shell collecting to swimming and surfing.
Green Mountain National Forest, Vermont
Vermont's Green Mountain National Forest provides a quintessential New England camping experience. Campgrounds like Moosalamoo or Grout Pond offer scenic spots to set up camp, surrounded by a mix of vibrant green forests, crystal-clear lakes, and rolling mountains. The area boasts an array of outdoor activities, including hiking, mountain biking, fishing, and wildlife spotting.
Cathedral Pines Campground, Maine
Located in the western region of Maine near the Appalachian Trail, Cathedral Pines Campground offers campers an unforgettable experience surrounded by towering pines. This campground is nestled along the banks of Flagstaff Lake, offering pristine views of the water and Bigelow Mountain Range. Here, campers can engage in a wide array of activities, including boating, fishing, and bird watching. There's also a swimming area and hiking trails for those seeking more active pursuits.
Keuka Lake State Park, New York
Situated in the heart of New York's Finger Lakes region, Keuka Lake State Park provides campers with spectacular views of vineyard-covered slopes and the beautiful Keuka Lake. The park has over 150 tent and trailer sites, as well as rental cabins. Whether you prefer to spend your day hiking, boating, fishing, or wine tasting at one of the local wineries, Keuka Lake State Park offers an enjoyable and picturesque setting for every camper.
Niagara Falls/Grand Island KOA, New York
Just a few miles from the awe-inspiring Niagara Falls, the Niagara Falls/Grand Island KOA is an ideal camping destination for those who wish to experience one of nature's most magnificent spectacles. Besides visiting the iconic waterfall, campers can enjoy amenities like a swimming pool, fishing, bike rentals, and various planned activities. The campground offers both RV and tent sites, as well as cabin rentals, ensuring a comfortable stay for all types of campers.
The Northeastern United States boasts an extensive variety of beautiful landscapes and unforgettable camping experiences. From serene lakeside retreats to thrilling natural wonders, these camping spots offer something for everyone, making the Northeast a must-visit region for all camping enthusiasts. Remember, always practice the principles of Leave No Trace and respect the wildlife and natural beauty these places have to offer. Now it's time to pack your gear, hit the road, and discover the wonder of summer camping in the Northeast.
Whether it's a comfortable sleeping bag for those chilly nights, a sturdy tent for shelter, or a reliable cooking system for those campfire meals, equipping yourself with the right tools can make or break your camping experience.
By HWM Partners.
---