---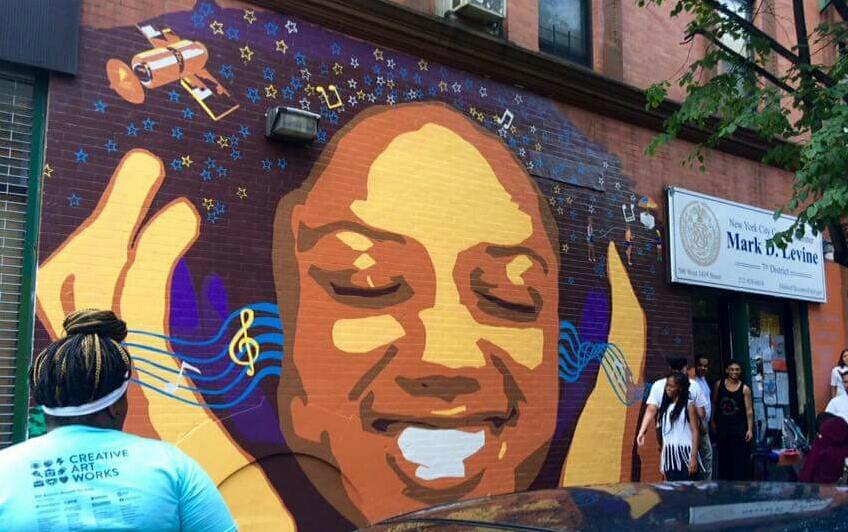 For weeks in the summer heat, young artists from Creative Art Works were busy planning and painting a new mural outside City Council member Mark Levine's Harlem district office.
All of the youth who worked on the mural are from the neighborhood and participated in the Summer Youth Employment Program (SYEP). The Summer Youth Employment Program (SYEP) provides city youth between the ages of 14 and 24 with paid entry-level summer employment for up to six weeks in July and August. The program benefits young people by allowing them to learn and stay active, while earning real wages for their efforts.
As you can see, the youth did a fantastic job. According to the artists, who planned and designed the mural, "the young woman listening to music in the image reflects their youthful and optimistic view of life in West Harlem. She dreams of a bright future for herself and her community just like they do."
Be sure to check out the piece when you're in the area!
City Council member Mark Levine's Harlem district office, 500 West 141st Street, New York, NY 10031. 212-928-6814, http://council.nyc.gov/d7/html/members/home.shtml
---