---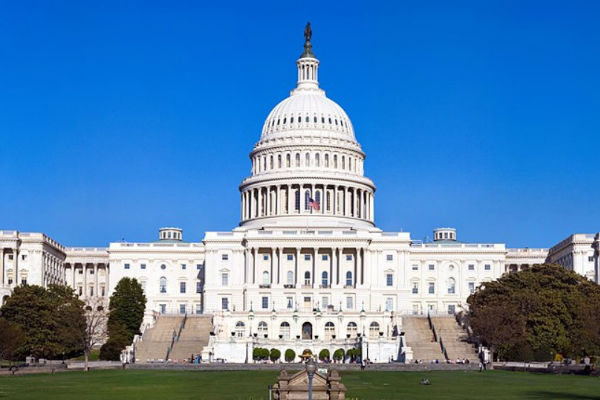 The plan includes better coverage for the consumer and smaller profits for healthcare providers and drug companies
Wednesday was a big day for Medicare legislation on Capitol Hill reports Consumer Affairs.
There were three separate bills to amend parts of the Social Security Act
that relate to Medicare. Among them is one designed to eliminate a provision under the Medicare Advantage program that inadvertently penalizes Medicare Advantage plans for providing high-quality care to Medicare beneficiaries; another ensures access by Medicaid beneficiaries to appropriate quality foot and ankle care and modifies the requirements for diabetic shoes to be included under Medicare.
But the centerpiece Medicare legislation on Wednesday was the unveiling of the Medicare for All Act of 2019.
The legislation proposed by Sen. Bernie Sanders
(I-VT) and 14 Democratic colleagues would, in Sanders' words, "guarantee health care to every American as a right, not a privilege."
"The United States spends far more per capita on health care than any other nation; however, 34 million Americans do not have health insurance, thousands of people die each year because they cannot afford medical care, almost one in three adults with insurance have been unable to afford the care they need and nearly half fear bankruptcy in the event of a health emergency," Sanders said.
The upshot for the consumer
The big question, of course, is what Sanders' plan means for the consumer.
The short answer is that it depends on if you currently have health insurance and, if you do, how you're covered. The New York Times untangled that dilemma and found the answers to some of those if's, and's, and but's:
People insured through work would have new taxes but no more premiums.
People with Medicaid would have more choices but possibly higher taxes.
People currently with Medicare would have more generous coverage.
The uninsured would all get health care.
People who buy their own insurance would have new taxes but fewer out-of-pocket expenses.
Veterans would keep their existing health care system.
Native Americans could also keep their current source of care.
Bringing healthcare costs down to a reasonable level
Sanders also proposes changing the way health providers and drug companies would be compensated — a welcome sight for every consumer's sore eyes.
If the bill makes it all the way through the legislative maze, doctors and hospitals are likely looking at pay cuts but will no longer face unpaid bills. The profit margins at drug manufacturers would most likely be smaller, and health insurance companies would largely be eliminated.
"In my view, the current debate over Medicare for All really has nothing to do with health care. It's all about greed and profiteering. It is about whether we maintain a dysfunctional system which allows the top five health insurance companies to make over $20 billion in profits last year," Sanders said.
"The American people are increasingly clear. They want a health care system which guarantees health care to all Americans as a right. They want a healthcare system which will lower healthcare costs and save them money. They want a health care system which will guarantee them freedom of choice as to which doctor or hospital they can go to. They want a health care system which will substantially lower the cost of prescription drugs. They want Medicare for seniors which will finally cover dental care, hearing aids and eyeglasses. In other words, they want Medicare for All, and that's what we will deliver to them."
Photo credit: Congressional building Washington DC, Wikipedia.
---