---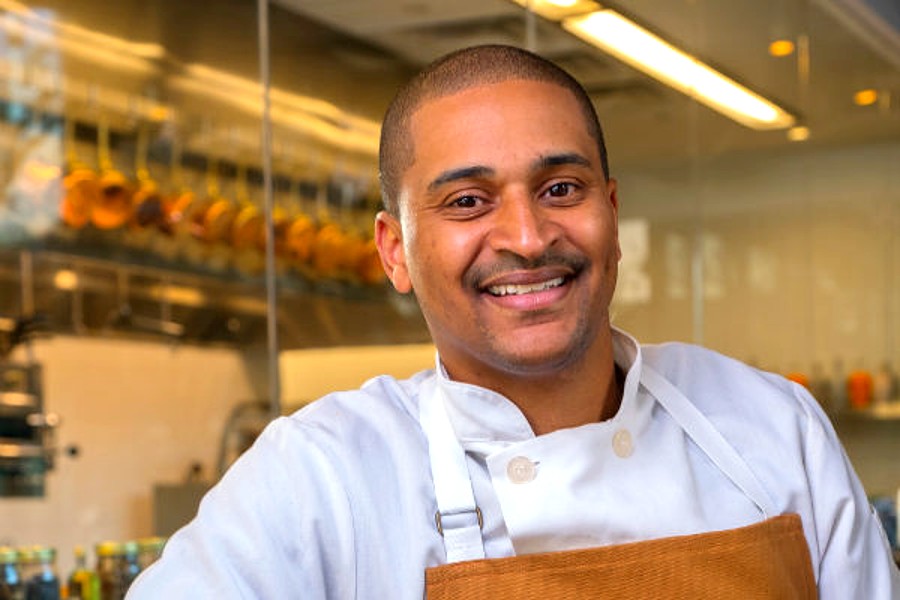 Just Eats With Chef JJ is back ​tonight, July 27, 2022, at 9:30 pm EST / 8:30 C on CLEO TV.
Chef JJ will introduce exciting global cuisine to celebrity friends while turning up the heat with friendly cook-offs.
Simple ingredients can lead to hitting recipes in anyone's kitchen!
Tonight, JJ makes fried brussel sprouts with spicy, tangy, whipped ricotta.
He adds ​brown sugar​, glazed arctic char to them with sumac crusted fingerling potatoes to top it all off. 
Chef JJ Johnson is a James Beard Award-winning chef, TV Personality, and Author best known for his barrier-breaking cuisine informed by the Caribbean flavors of his upbringing. Chef JJ's signature cooking style combines culturally relevant ingredients and classical techniques with a global point of view.
At FIELDTRIP, his made-to-order rice bowl shop in Harlem, Chef JJ highlights rice as a hero ingredient and showcases it in recipes sourced from around the world.
Among many other partnerships, Chef JJ is also a Mastercard Ambassador. 
JUST EATS WITH CHEF JJ is produced by Powerhouse Productions, with Rochelle Brown and Sonia Armstead serving as Executive Producers.
For TV One, Jason Ryan is the Executive Producer in Charge of Production, and Donyell McCullough is Sr., Director of Talent & Casting.
TV One Networks
TV One Networks is the hub of black culture and entertainment with a broad offering of original programming and classic series, serving both diverse audiences for TV One and CLEO TV.
Launched in January 2004, TV One currently serves 43 million households and CLEO TV, launched in January 2019, is the sister network with a 34.9 million household reach.
Each network has a unique audience that serves viewers with fan favorites from TV One such as Unsung, Uncensored, Fatal Attraction, ATL Homicide, Life therapy, Don't Waste Your Pretty and Urban One Honors.
While CLEO TV, a lifestyle and entertainment network targeting Millennial and Gen X women of color, delivers content that uplifts and inspires today's modern-day woman.
Viewers of CLEO TV can expect award-winning content in both original and acquired series including Culture Kitchen, Living by Design, New Soul Kitchen, Just Eats with Chef JJ, Tia Mowry's Quick Fix and All Things Adrienne House to Home.
Both networks are solely owned by Urban One, Inc., formerly known as Radio One, Inc.
Photo credit: 1) Source. 2) Youtube. #harlem #harlemworldmagazine
---