---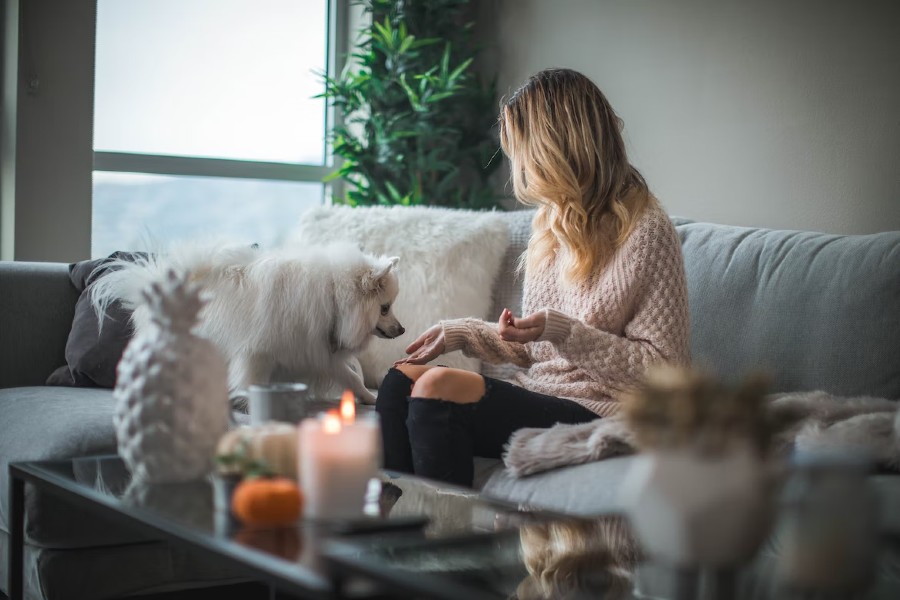 Do you walk into your home and dread the discomfort? Are you always looking for more efficient ways to improve your house's interior or exterior comfort?
You have reached the right spot! We are here to help provide reliable solutions that can enhance the level of comfort in your home. With our tried-and-true workflow ideas, temperature control, humidifiers, and insulation, you will be able to go through the process step by step without experiencing any setbacks or confusion. Whether it is summer or winter – we've got 7 cost-effectively managed things that can rebalance your indoor environment in no time! Read on as we share meaningful information about each solution.
Install a Hot Tube For Relaxation Purposes
Unwinding at home is just a hot tub away! Enjoy your home hydrotherapy experience from a hot tub, where you'll get to reap the rewards of relaxation and tension relief. Choose a model that meets the needs of your home and family, taking into account size, features, installation options, and more. With a perfect hot tub at home, you can get back to soaking in the peace and diving into instant bliss. Forget about exploring public pools or settling with bubble baths — now you can create your ultimate home spa in no time for the ultimate ownership experience!
Upgrade Your Insulation to Keep Heat in and Cold Out
If you're looking for a way to enhance the comfort of your home, upgrading your insulation can make all the difference! Adding an extra layer of insulation to your walls or attic creates a barrier that keeps heat indoors in cold winter months and prevents cool air from leaking out during hot summer months. Not only is this an easy solution to help ensure comfortable temperatures year-round, but it can also help you save money on your energy bill by reducing energy consumption. Consider investing in better insulation today—your home will thank you later!
Invest in a Smart Thermostat to Automatically Regulate Temperatures
Another way to ensure your family stays comfortable at home is by investing in a smart thermostat. This handy device allows for the temperature to be set and monitored from anywhere via an app on your smartphone or tablet, ensuring that temperatures stay perfect no matter the time or season. You can even preset it to adjust according to the weather outside so that you don't have to worry about manually changing settings. Plus, using a smart thermostat can help save energy, potentially reducing monthly bills in the long run. In other words, it's yet another hassle-free solution for better home comfort.
Improve Your Air Quality with Humidifiers and Air Purifiers
Improving your home's air quality might just be the upgrade your family needs. A humidifier can do wonders for dry air in the winter; adding moisture ensures you and your family don't suffer from any air-related skin irritations due to lack of moisture. An air purifier, on the other hand, can rid your indoor environment of dust, pollen, and other airborne particles that cause allergies and discomfort. Installing either or both in your home has a plethora of positive benefits on how you and your family will feel – plus, you may even notice lower energy bills! With these two high-powered solutions, you can look forward to a stronger immune system and improved overall well-being within your living space
Install Window Treatments to Block Out Sunlight or Provide Privacy
Window treatments are an essential part of any home, providing both privacy and a way to control the amount of light that enters your living space. We recommend installing window treatments as a cost-effective solution for keeping sunlight out during hot summer days or providing extra privacy when desired. From blinds to curtains and shades, there is no shortage of options available on the market today. With so many materials and styles to choose from, you can easily find something that matches your décor while fulfilling its purpose. Furthermore, with proper installation and maintenance, you can enjoy years of use without having to worry about costly replacements. So don't hesitate – consider investing in quality window treatments today!
Choose the Right Flooring for Comfort Underfoot
When it comes to comfort underfoot and healthy home, flooring plays a major role. Good flooring will not only improve the look and feel of your living spaces but can also contribute to increased air quality and an overall healthier home environment. In order to select the right flooring for comfort beneath your feet, consider some of the most popular options, such as hardwood and tile. Hardwood is ideal for low-traffic areas like bedrooms due to its warm, inviting feel; however, tile is great for busy households since it resists wear and tears better than other materials. Additionally, if you're looking for something with a modern yet cozy vibe, look no further than laminate or vinyl options as these are both stylish and easy to clean. No matter which option you choose, take into account ease of installation as well as durability when making your selection – this will give you the confidence that you're making the right decision for your home.
Add Plush Furnishings for Maximum Coziness
Our final piece to creating a cozy home is adding plush furnishings. Not only do soft throw pillows, lush carpets, and cloud-like sofas add texture and dimension to your space, they bring an undeniable level of comfort that's hard to ignore. Create an oasis in your living room, a soft landing pad for bedrooms and bathrooms. Keep things inviting with neutral colors and fabric textures like velvet or faux fur. There's nothing wrong with investing money in premium materials as they often last longer than some of the less expensive options – plus, you can always count on cozy vibes in any area of your home!
So, there you have it! These seven tips for creating the ultimate cozy home will have your family feeling more comfortable in no time. Whether it's investing a little extra money into quality insulation, updating air quality with purifiers and humidifiers, selecting the right flooring for comfort underfoot, or adding plush furnishings for maximum coziness, there are plenty of ideas you can choose from.
---