---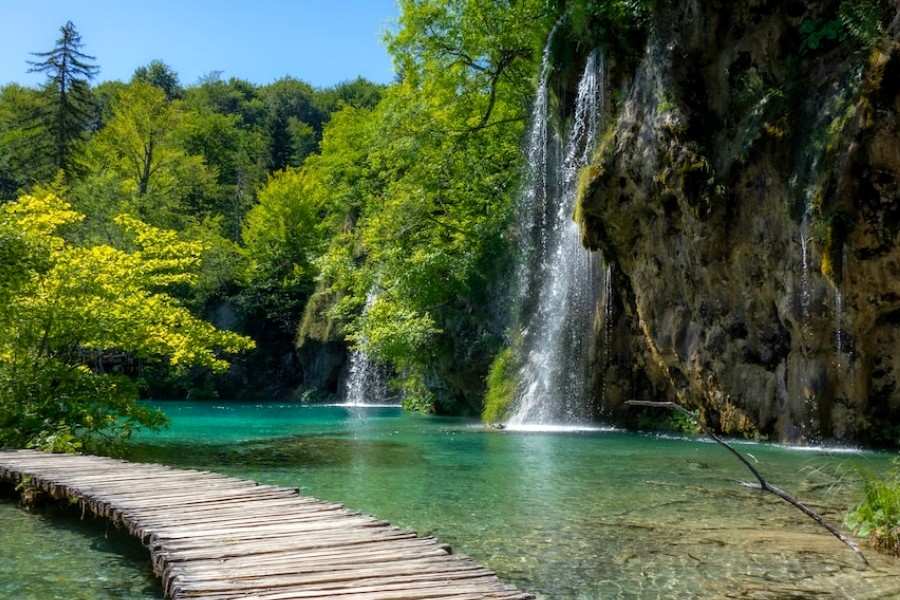 Are you looking for a new and exciting travel destination? Have you ever heard of Croatia?
Known as the "Pearl of the Adriatic," this European country is an ideal vacation spot with its stunning Mediterranean scenery, unique culture, unspoiled nature, lively cities, and unbeatable hospitality. Whether you prefer breathtaking beaches or surreal landscapes dotted with historical monuments from different eras – Croatia truly has something for everyone. So if your next journey needs to be one that will leave lifelong memories – keep reading to discover why you should make Croatia your top adventure destination!
Beautiful beaches and stunning landscapes
Croatia boasts some of the most beautiful beaches and stunning landscapes in the world, making it a top destination for travelers seeking a picturesque escape. From the crystal-clear waters of Vis Island to the idyllic coastal town of Dubrovnik, Croatia's beaches are a sight to behold. Similarly, the country's landscapes are a perfect blend of lush greenery, cascading waterfalls, and towering mountains. Exploring Croatia's natural beauty is truly an unforgettable experience. So if you're on the lookout for a stunning vacation spot, look no further than Croatia's breathtaking beaches and landscapes.
Rich cultural heritage and traditions
Croatia is a country that's bursting with rich cultural heritage and traditions. From ancient historical sites to modern-day festivals, there's no shortage of ways for visitors to immerse themselves in Croatian culture. The country's various regions each have their unique customs and traditions, ensuring that there's something unique for everyone to see and explore. Whether it's the beautifully intricate embroidery or the delicious traditional cuisine, Croatia's rich cultural heritage is something that visitors will remember for a lifetime. With so much to discover, it's no surprise that many people flock to Croatia each year to experience its vibrant culture firsthand.
So many delicious local dishes to try
Croatian cuisine boasts a diverse and rich collection of dishes, with each region having its unique specialties. From the seafood-rich dishes of the Dalmatian coast to the hearty stews of Slavonia, there's something for everyone's taste buds. One thing's for sure: regardless of where you go in Croatia, you'll be treated to a feast of flavourful dishes made from fresh, locally-sourced ingredients that are sure to tantalize your taste buds.
Explore the capital Zagreb and all its historical sights
Zagreb, the capital city of Croatia, is an incredible destination for history buffs. Within the city, visitors can explore fascinating historical sights, each with its unique story to tell. One of the most famous is the Upper Town, a picturesque area home to centuries-old buildings, cobbled streets, and a charming Old Town atmosphere. Other top historical attractions include the Zagreb Cathedral, St. Mark's Church, and the Museum of Broken Relationships. For those seeking a deeper understanding of Croatia's rich and complex past, a visit to Zagreb is an absolute must.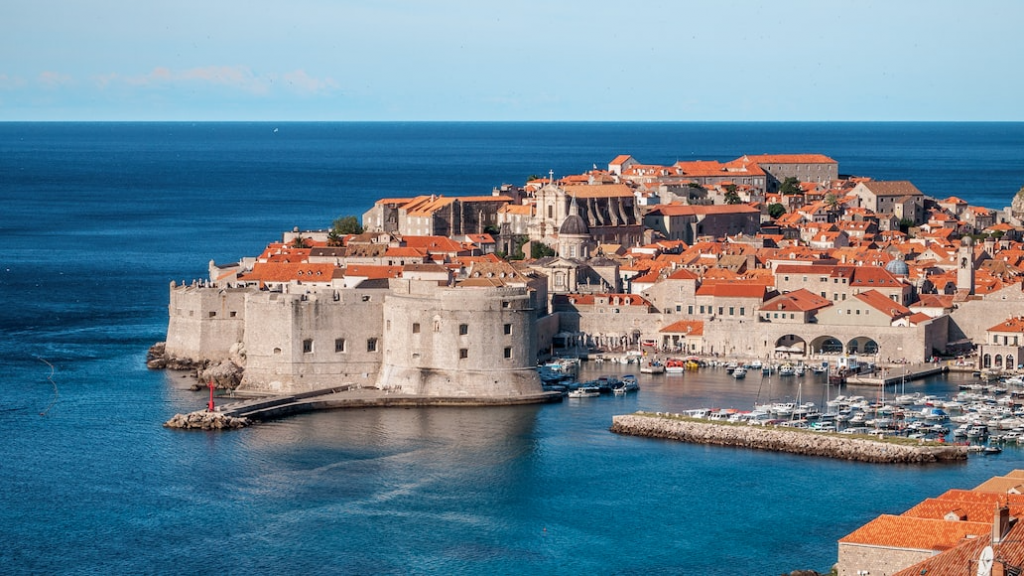 See the picturesque Plitvice Lakes National Park
Nestled among the idyllic landscapes of Croatia, the Plitvice Lakes National Park is a sight to behold. With its crystal-clear turquoise waters and breathtaking waterfalls, this park has been enchanting visitors for centuries. One of the best ways to experience the magic of this pristine wilderness is by taking a Plitvice Lakes tour from Split as his guided excursion allows you to explore the park's many hidden gems, including secluded trails and lush forests. So if you're looking for a truly unforgettable adventure, why not add the Plitvice Lakes to your bucket list? You won't regret it.
Visit charming small towns around the country
Croatia boasts a multitude of charming small towns that are simply waiting to be explored. From the picturesque town of Rovinj, located on the Istrian Peninsula, to the peaceful ambiance of Gradac, nestled on the Makarska Riviera, each town has its own unique features that are sure to delight both locals and tourists alike. One such town is Trogir, a UNESCO World Heritage site that boasts stunning architecture, delicious cuisine, and plenty of sunshine. Whether you're seeking a peaceful escape from the hustle and bustle of city life, or simply looking to experience the country's rich culture and history, Croatia's small towns are sure to leave an indelible impression on you.
Warm Hospitality
Croatians are renowned for their friendly nature and welcoming attitude towards visitors. You'll feel right at home as you explore the country and immerse yourself in its vibrant culture and traditions. Interacting with the locals is a particularly special experience, as they take pride in sharing their way of life with travelers. From their delicious food to their lively music and dance, there's so much to discover and appreciate in this beautiful country. Let the warmth and hospitality of Croatia leave a lasting impression on you during your travels.
Croatia truly brings together relaxation and adventure, a combination that will captivate every traveler who visits its beautiful shores. Be sure to visit this incredible destination soon – there's no doubt that it won't fail to impress.
This content is part of the HWM Partnership.
---