---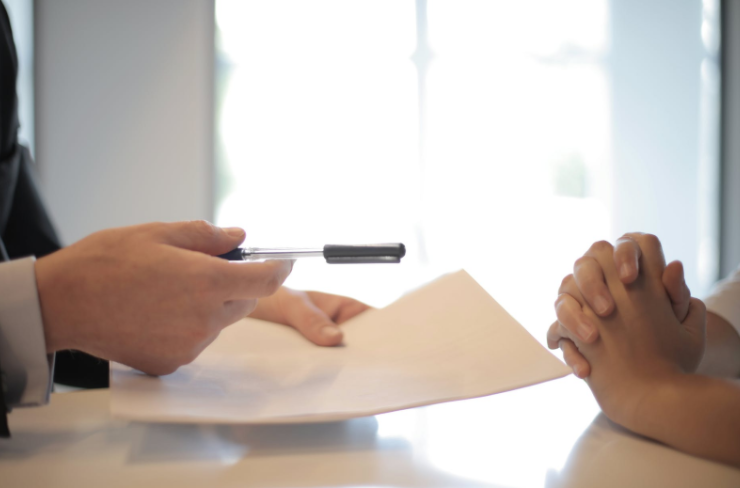 The insurance industry is one of the best places to start a career and contribute to the societal wheel. If you are thinking about becoming an insurance agent, whether, in the field of sales, customer service, or even an insurance adjuster, you will need to learn the basics of the job. You will be asked to work in a field that provides a complicated product, having to sell products, settling claims, and even marketing yourself, which is not going to be the hardest task in this field. Don't worry, we've got you covered. Here, we give you 7 of the most important tips that will help you get started on your career in the insurance industry and find the most suitable path for you in this large business.
1. Dress For The Job
This step is just as important as it is for any other job. As a professional agent, you need to dress accordingly and keep it professional. A well-dressed insurance agent will look sharp, ready, and will be taken seriously. This is one of those dress for success cases, the more professional you look, the more your clients will respect and trust you. 
2. Simplify Client Connections 
It goes without saying, customer experience is the leading factor for the success of any industry or business. Clients will always look for the most convenient services rather than the ones that require long complicated processes and application forms. Simplifying the way your clients connect with you and choose their services will increase your sales and attract more buyers. Customers do not like filling long forms and answering repetitive questions to purchase an insurance policy, you can solve this problem by creating a virtual platform for your customers to connect with you.
Working As An Insurance Adjuster
If you are thinking about becoming an insurance adjuster, you should at least know that it's not as simple as any other position in the insurance industry.
The attorneys at StateRequirement.com state that an insurance adjuster should have the proper license and must be experienced in the field of insurance policies and coverage to investigate claimed losses and damages to protect the insurance company from fraudulent claims. Depending on the state you live in, different regulations can be applied to the licensing of insurance adjusters and other positions of insurance professionals.
Attend As Many Conferences and Events As Possible
While training programs can help you learn a lot about the insurance industry and prepare you to set off on your career, there's a lot more you can do to educate yourself in the insurance field. Attend educational conferences and join LinkedIn groups to be updated with the latest events in the industry and alert of all new topics. The point is to take advantage of any learning opportunity you find in order to collect as much information as possible about the business you are joining. 
Build A Referral System
As a new insurance agent, working in the sales field will teach you a lot about marketing and content promotion. One of the most successful techniques you can use to increase sales is by asking your clients for referrals. This will help you determine who your potential clients will be. Once you are familiar with your target prospects, you are halfway there to closing a new sale. That's why creating a referral program will help you make more sales and increase your success as a sales insurance agent.
6. Talk Less, Listen More
You may think that listing all the information about a policy at once to a client will help them understand the benefits you are talking about. The more you talk without listening to your prospect, the more questions they will have unanswered because they will forget them by the time you finish talking. It will be much simpler for you and for your prospects if you ask one question at a time then give the client a space to talk and express if there are any confusions.
7. Build Rapport or Find Common Interests
Connecting with your clients is all about relating to them, listening to their opinions, and helping them make the best decisions. To make this easier, try to find a common ground that satisfies both sides. This can be a great opportunity for you to find out more about your clients' interests and talk about your favorite sports team and where you grew up as a kid. The point is to build rapport with your clients and help them trust you with their decisions. 
These simple tips will help you start your journey in the insurance industry and decide on the field you should join to achieve the most success. To become a successful insurance agent, you have to understand how to connect with clients and make them trust you with their decisions when it comes to choosing their policies. Another great way is attending educational events and looking for learning resources that can teach you more about this industry and update you with the most recent news.
---