---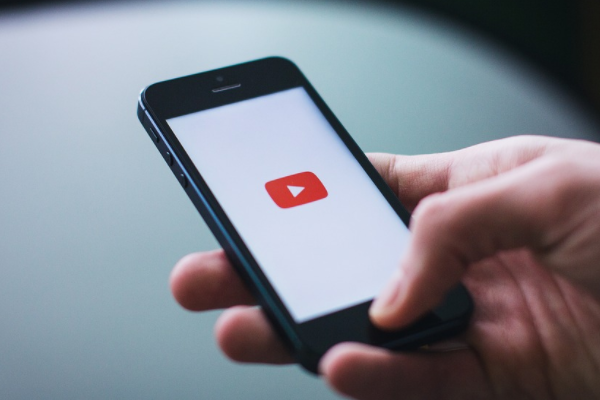 Video is gaining traction so fast, and everyone is doing the wall they can to keep up. Across the globe, almost all media platforms now have a video segment.
On social media, video is hugely popular, and a third of all online activity is spent watching videos. Video strategy is paying off for businesses and private entities. Brands are increasing their visibility to attract customers who convert and add to their revenues. Viewers are looking for high-quality videos for a more engaging experience.
If you are looking for the best tools to put video material to better use, here is our list of 6 of the best tools.
Adobe Premiere Pro
Adobe Premiere Pro is a software for video editing and production that comes with a monthly subscription. This software features a nonlinear editing interface that is flexible and easy to use. Upon startup, you can easily get to the projects that you were working on, begin new ones, or search Adobe Stock. Adobe Premiere Pro is easy to use because it allows users to open different workspaces to perform different tasks.
There is a rich ecosystem of powerful editing tools In Adobe Premiere Pro and excellent response speed and stabilization. Users can edit, add voice-overs and music, and any graphics using the software. Adobe Premiere Pro also has a color grading and a cinematic color styling tool known as Lumetri Color for accurate video editing.
Kizoa
Kizoa is an online movie maker and video editor. It is an ideal tool for beginners in video editing. Users can access lots of pre-made templates, text and transition options, editing tools for various tasks, and integrated music and sound effects to aid in editing. Using Kizoa is also pretty easy and in case you get stuck, you can learn from their YouTube tutorials. No registration is needed to start making high-quality videos, GIFs, and animations on Kizoa.
Viddly
Viddly is a one-click downloader that offers a fast way to save YouTube videos in different formats, including MP3, MP4, WEBM, and AAC. There is a built-in search tool, Viddly Downloader, that features YouTube playlists and channels and can support high resolutions of Full HD, 4K, and 8K videos at up to 60fps. Users can easily download the playlists in one click.
Avidemux
For beginners in video editing, Avidemux is a great tool for video encoding and editing. This application comes with a wide range of profiles to convert diverse video files into different formats. A clean and well-organized interface enables users to make quick edits and cuts. The encoder tool lets users encode video and audio streams into desired formats. Despite being a simple editing tool, Avidemux has a Video Filter Manager which adjusts elements in the video such as color, saturation, hue, and contrast.
Various video formats such as DVD, MPEG, ASF, AVI, and MP4 are all supported by the application.
Wideo
If you are looking to create quality, dynamic animated videos on a budget, Wideo is what you need. Wideo is a web-based platform that allows marketing professionals, digital agencies, and small-to-medium-sized businesses to create animated marketing videos. Businesses can use over 80 ready-made templates to create promo, explainer, and marketing videos in a simple way. There is a drag-and-drop feature that allows greater video customization.
Users need not worry about prior editing knowledge because they can use the ready-made templates to make animations and videos within minutes. Wideo has tools that allow users to add special effects and transitions, video reuse features, scene transition, as well as scene and video preview.
Animoto
Animoto is an online video editing and creation tool. Users can create high-quality videos and slideshows from photos or files. It is an ideal tool to create short and catchy marketing videos. Animoto comes with an easy interface that has a drag-and-drop feature. Users can upload their photos and videos and then drag and drop them on pre-designed templates. The pre-designed templates designed by industry professionals make it easy for users to quickly make videos for occasions such as weddings, birthdays, and thanksgiving functions.
Animoto has a vast resource library with over 1 million images and over 3000 music tracks that are commercially licensed. When you are done creating and editing your videos, you can share them on social media directly from the Animoto website.
Using videos can make your brand stand out in the competition. Using the above tools, you can easily create, edit, and share videos for different purposes.
---