---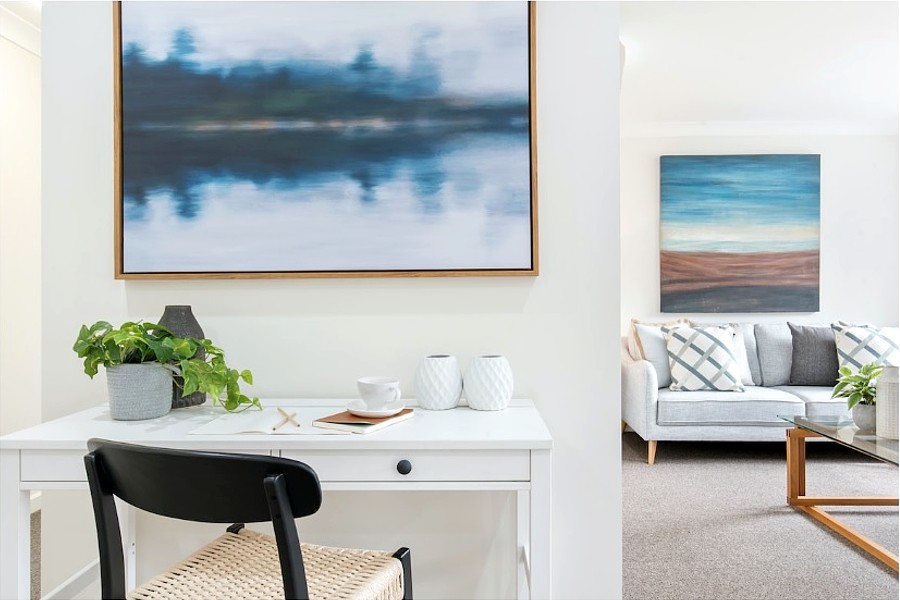 Are you thinking about investing in a vacation rental home?
With the growth of online platforms like Airbnb and HomeAway, owning a vacation rental property has become an increasingly attractive option for real estate investors.
While there are many benefits associated with this type of investment, it's important to understand that there are also risks involved. From understanding regulations to pricing strategies, here are 6 things you need to know before diving into a vacation rental property purchase.
Research the type of vacationers you want to attract
Before buying a vacation rental home, it's crucial to identify your target audience. Do you want to cater to families seeking a quiet getaway, or are you targeting young travelers looking for an adventure-filled holiday? Perhaps you're aiming to attract couples looking for a romantic retreat. Your target market will largely influence the type of property you purchase, its location, and how you market your vacation rental. If you're still unfamiliar with your target audience, there are a few online resources and Airbnb hosting tips you want to take a look at first. In any case, taking the time to research your target demographic will help you create an individualized rental strategy.
Understand the local regulations
If you're looking to step into the world of Airbnb hosting, it's important to know the local regulations for rental homes in your area. The last thing you want is to face costly fines or legal action for not adhering to the rules.
It's also important to research the zoning laws in your area, as well as any applicable Home Owners Association (HOA) rules. These laws may dictate how long guests can stay at your rental home and whether you need to get permission from local authorities before operating a vacation rental business. Not to mention, you also need to be aware of any taxes and other fees associated with owning a vacation rental home. So, before you open up your doors to strangers from all over the world, take the time to educate yourself and make sure that you're doing everything by the book.
Familiarize yourself with the local market and pricing trends
If you're in the market for a rental home, it's incredibly important to familiarize yourself with the local market and pricing trends. Without a solid understanding of what's available and at what price point, you may end up overpaying for a property.
You'll want to look at the competition in your area and compare your pricing accordingly. To stay competitive, you can monitor rental prices from other hosts using a platform like Wheelhouse or AirDNA or even research average home listing values on sites such as Redfin. And of course, don't forget to factor in the cost of running and maintaining a vacation rental home, as this can quickly add up.
Know what the going rate is for properties similar to yours and set your prices accordingly. A bit of knowledge and research will go a long way!
Prepare a comprehensive marketing plan
As a vacation rental owner, it's essential to create a comprehensive marketing plan to promote your property effectively. Highlight the unique features and amenities of your home, and showcase the local attractions that make your rental location special. Use high-quality photos and detailed descriptions on your listings to appeal to your target audience.
Social media platforms can be effective tools for reaching out to potential renters, as can vacation rental platforms like Airbnb and VRBO. Additionally, consider implementing a referral program or offering special incentives for repeat guests. The goal is to stand out from the competition and keep your property booked throughout the year.
Learn how to price your rental competitively
One key factor in maximizing the occupancy rates of your rental property is setting the right price. But how do you know what that price should be?
Use demand-based pricing, where you adjust your rental rates according to the occupancy of other properties in your area.
Create seasonal rate packages that allow guests to make reservations for multiple nights at a discounted price.
Monitor guest reviews and adjust prices accordingly.
Consider offering discounts for special occasions.
If you're finding it difficult to determine the best price for your rental property, there are a few tools and services that you can use to make this process easier. Some online services like Beyond Pricing and PriceLabs are specifically designed to assist vacation rental owners in optimizing their pricing strategy.
Make sure you are prepared for unforeseen issues
As a rental property owner, you never know when unexpected issues will arise. From plumbing problems to requests for maintenance, it's important to be prepared for anything that may come up.
Be sure to set aside enough funds for a rainy day and invest in quality property management software. This will keep track of all the maintenance requests from your guests and ensure that everything is taken care of quickly. Also, think about setting up an emergency contact network so you can easily get help in case of any urgent issues.
You also want to make sure you are up-to-date with rental insurance. Accidents can happen, and it's important to protect yourself and your property in case of a mishap. Talk to an experienced agent about the various coverage options available to ensure that you're covered in all situations. With the right preparation and knowledge, you'll be well on your way to success as a vacation rental owner.
Venturing into the vacation rental market can be an exciting and profitable endeavor. However, it requires significant preparation, research, and strategic planning. From understanding your target audience and local regulations to mastering market trends to pricing strategies to coping with unforeseen issues — every step requires careful consideration. Yet, with the right approach, a comprehensive marketing plan, and a robust emergency plan, you can ensure a smooth operation of your vacation rental business and enjoy a steady stream of income. Remember, success lies in the details, so take the time to lay a solid foundation before embarking on your vacation rental journey.
---