---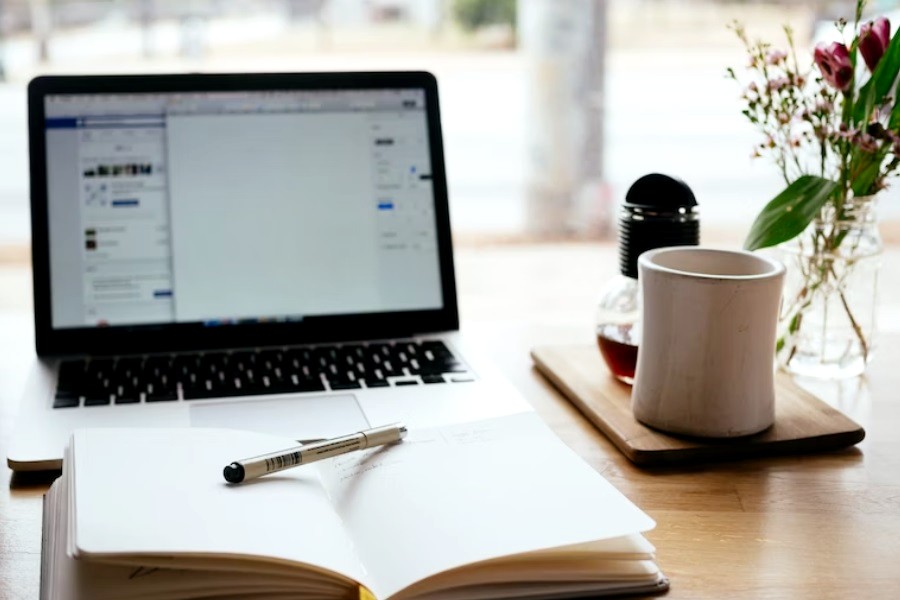 Companies in the logistics industry must incorporate a robust supply chain management system to remain competitive.
Mere adoption of SCM software no longer suffices to meet the stringent industry benchmarks, given the rapid obsolescence of solutions every 2-5 years. Hence, it is imperative for businesses to consistently update their software to ensure it continues delivering substantial value.
Today, we'll explore the most cutting-edge features that can be integrated into your current supply chain system to elevate its overall efficiency.
Automation in logistics
The rapid expansion of e-commerce, projected to boost its sales revenue by $8 billion by 2026, serves as a primary catalyst for the pressing need to infuse innovation into the realm of logistics. While the surge in online sales represents a positive development, it has also presented a dual challenge for logistics firms and warehouses as they grapple with the need to adapt to this accelerated pace. The escalating volume of bureaucratic processes, manual procedures, and time constraints are becoming increasingly unmanageable. Given the continual growth of e-commerce, these issues are anticipated to accumulate, a situation that business leaders cannot afford to overlook.
Source: Trinetix
Incorporating automation within logistics empowers companies to tackle these challenges effectively and proactively ward off potential issues. This is achieved by eliminating redundant processes and introducing a fresh, time-efficient operational framework.
AI-powered analytics
Predictive analytics, driven by artificial intelligence, offers supply chain managers the ability to obtain precise forecasts for market trends, customer requirements, and crucial internal and external variables. Consequently, these advanced forecasting capabilities enhance strategic planning and empower more knowledgeable decision-making at each juncture of the supply chain.
Moreover, incorporating predictive analytics into a supply chain management system can prompt a fundamental reevaluation of your overall business operations. For instance, industry leaders like Amazon are currently engaged in pioneering "predictive shipping," a concept that enables companies to initiate the delivery process even before a customer places an order.
Real-time replanning
Efficient and error-free inventory management poses a significant challenge for retail and logistics enterprises. The introduction of a real-time replanning capability holds the potential to definitively address this issue by automating the entire process. This approach, often referred to as "zero-touch order processing," primarily focuses on eliminating the need for manual intervention from the moment an order is placed to when it's fulfilled.
Real-time replanning functionality offers continuous monitoring of inventory levels, on-the-fly adjustment of replenishment and production schedules, instantaneous order confirmation, and swift delivery arrangements. Moreover, the advanced iteration of this feature may even empower customers to redirect shipments or modify delivery times using a mobile application.
Simulation models
The delivery of goods has historically been linked to numerous risks, particularly when expanding into new markets or offering unconventional services. The integration of simulation capabilities into management software, whether within Supply Chain Management (SCM) or Enterprise Resource Planning (ERP) systems, can effectively alleviate many of these risks by digitally replicating real-world systems, encompassing products, customers, vehicles, warehouses, and more.
Contemporary simulation models predominantly incorporate machine learning technology at their core. Consequently, apart from identifying high and low-impact events, they can analyze vast volumes of data and enhance the precision of predictions over time. Furthermore, these simulation models can be seamlessly linked to an actual supply chain through the utilization of IoT technology, essentially creating digital replicas of their physical counterparts. These digital twins offer heightened visibility and empower company management to optimize their processes.
Comprehensive visibility tools
In today's landscape, supply chains are growing in complexity, demanding a higher degree of transparency in their management. This necessitates that top-level company executives have the capability to gain a holistic, real-time perspective on all processes. Simultaneously, even logistics managers at lower tiers of seniority should have the means to closely monitor even the most minute operations and effectively track products throughout their journey to the final destination. Logistics visibility tools include:
Real-time tracking and monitoring of shipments.
Supply chain analytics and reporting.
Advanced mapping and geospatial visualization.
Inventory visibility and management.
Collaborative communication and task management platforms.
Digital twins or simulation models for process optimization.
Document management and data sharing capabilities.
Achieving such a level of transparency across the supply chain requires companies to augment their logistics management solutions with advanced features rooted in AI and IoT technologies. The implementation of these solutions may initially entail substantial investments, as it involves upgrading not only software but also hardware. Nevertheless, businesses stand to gain numerous advantages, including cost savings, enhanced performance, increased automation, and ultimately, improved customer satisfaction.
Collaboration capabilities
In typical supply chain operations, even the most fundamental ones, multiple companies and individuals are typically involved, each responsible for various tasks. To ensure the successful execution of all deliveries, it is essential for all participants in the process to maintain continuous connectivity and receive timely updates on critical developments. Consequently, contemporary supply chain management systems need to incorporate collaboration tools that facilitate internal team communication and collaboration with external partners.
The precise set of features designed to improve collaboration will be contingent on the unique requirements of your business processes. For instance, this might entail a straightforward communication platform and a system for task assignment. Alternatively, you might contemplate enhancing your supply chain software by integrating advanced features such as status reporting, document management, inventory alerts, self-service portals for customers and partners, and improved traceability, among others.
Summary
The transformative technologies like artificial intelligence exert a significant influence on the evolution of supply chain management. However, what prerequisites should decision-makers benefit from these tools and advanced techniques? In our perspective, they must secure an execution partner who not only possesses the necessary technical expertise and experience but also aligns with the client's business vision and corporate culture.
A reliable technology partner ensures a seamless and effective automation adoption process, encompassing employee onboarding and the establishment of best practices, ultimately ensuring the long-term realization of value.
---