---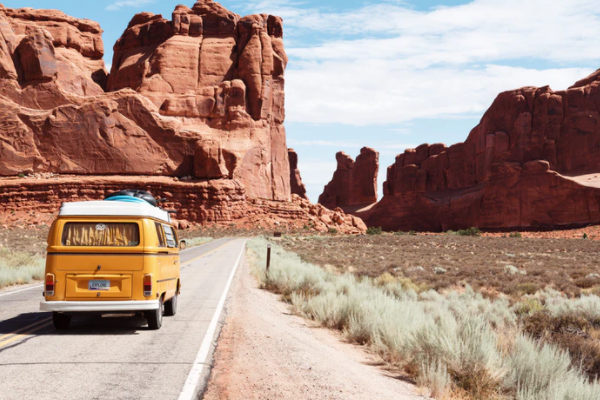 One of the greatest pleasures in life is simply getting into your car and going wherever the wind takes you.
If you are planning to experience this on your first road trip in the near future, you need to make sure you have got a few things covered before you take off.
To ensure your road trip goes well, there are a few things you need to consider. Here are practical tips to help you enjoy an amazing first road trip.
Get Insured
In the United States, car insurance is compulsory in most states, and drivers caught without an active policy can face heavy fines, license and registration suspension, and even time behind bars.
Making sure you have an active policy that covers the areas you are driving through should be your top priority when planning your trip. PLPD insurance is a must should you get into any unforeseen accidents.
It covers damage to the other driver's property if you are at fault, and it will also cover their medical treatment.
Check Your Car
While cruising along on your first road trip, one of the worst things that could happen is for your car to break down in the middle of nowhere.
To reduce the chance of this happening, make sure you check your car thoroughly before your adventure begins.
Check your filters, fluid levels, and tires. By giving your car the once-over, you can begin your journey confident that you have been proactive to reduce the chance of a breakdown.
Furthermore, you also want to make sure you're comfortable during the long drive. One of the easiest ways to do this is by getting new car seat covers.
It's a good idea to choose something that isn't too stuffy. A nice cotton material may help cool you down if the weather's scorching. However, it may not be as easy to clean. On the other hand, a synthetic leather material may make it unbearable to sit in if your car starts to get hot.
Prepare for Emergencies
Even if you have taken preventative measures, road trips can be unpredictable, and you could find yourself in an emergency situation anyway.
Prepare for all circumstances by packing for emergencies. This includes keeping a tire repair kit in the car in case of tire damage. An emergency roadside kit may come in handy too.
This kit should include reflective signals, zip ties, a flashlight, multipurpose tools, and jumper cables. Whether you know your way around a car or not, having a tire repair kit and an emergency roadside kit in the trunk of your car can be incredibly useful.
If you don't know how to use the kits, there is a chance that a good samaritan, who knows what to do, will stop and give you a helping hand.
Pack a First Aid Kit
You never know what you will encounter when you are on the road, which is why you should always have a basic first aid kit in your car.
No one wants to think about what may happen while they are on the road, but spending a lengthy period of time behind the wheel increases the chances of accidents occurring.
A first aid kit can help you treat any injuries, major or minor, that might occur.
Share Your Itinerary
Sharing your itinerary and keeping in touch with your loved ones can help you if you run into trouble. Sending them a quick text message when you make pit stops will help them keep track of your whereabouts, should anything inopportune happen to you.
Not only will they be better able to locate you in case of an emergency, but they can also give local authorities the latest information about your location.
Nissan Navara may give you the best features you need for a road trip.
---