---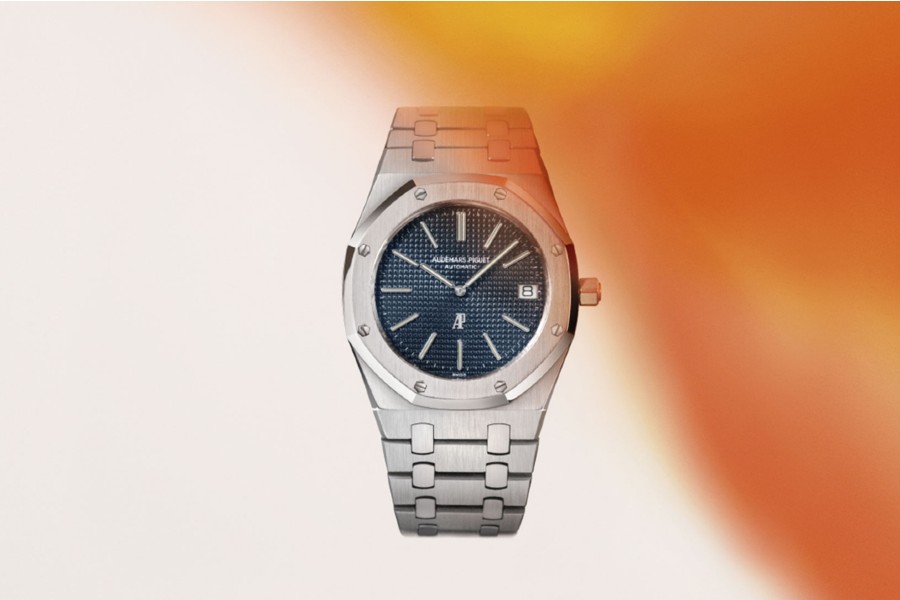 There's no better way to treat yourself than buying a luxury watch to adorn your wrist. But which watch should you buy?
With so many options in the market, finding the right luxury timepiece can become a bit of a hassle. Don't worry; Audemars Piquet is the answer for you. In this guide, we have provided five excellent options from Audemars Piquet that you can buy for yourself.
5 Audemars Piguet Watches to Buy Right Now
Audemars Piquet is one of the oldest luxury watch brands, quite famous among A-list celebrities and athletes, such as Mohammed Bin Salman the Crown Prince of Saudi Arabia, King of Spain, and others. This brand oozes with unique craftsmanship that is usually not found anywhere else. Whether you're a businessman or just a watch enthusiast, it's a must to own an Audemars Piquet in your collection.
To this date, this luxury brand remains everyone's favorite due to its world-class designs and exceptional quality. If you don't know which AP watches you should start from, then you're in the right place. Here are the top 5 AP watches you must own:
Audemars Piguet Royal Oak Offshore Chronograph
Audemars Piguet Royal Oak Concept
Audemars Piguet Millenary
Audemars Piguet Code 11.59
Audemars Piguet Jumbo 15202ST
Audemars Piguet Royal Oak Offshore Chronograph
Dating back to 1993, this particular timepiece from Audemars Piguet has a separate fan base. Owned by top celebrities, this luxury AP watch offers sporty vibes, perfect for casual outings and even business meetings.
This chronograph watch comes with luminous hands, an engraved bezel, and an open-worked dial to give it a masculine touch. It's one of the most expensive watches from the AP brand and is worth every single penny without a doubt.
Audemars Piguet Royal Oak Concept
AP Royal Oak Concept is another masterpiece that deserves to be in all watch-lovers' collections. This cutting-edge luxury watch comes in different high-end materials, such as titanium, ceramic, and carbon. The futuristic design of this luxury watch is unmatched by any other watch, making it the perfect choice for all.
Some exceptional complications in this timepiece include minute repeaters, chronographs, and tourbillons. It's a pricey luxury wristwatch and it's available on WatchMaestro for a quick purchase. Check out their store to get your hands on this classic timepiece to add five stars to your watch collection.
Audemars Piguet Millenary
The drop-dead gorgeous luxury watch is not like you have seen others. The multi-faceted eccentric design of this timepiece makes it stand out from the crowd. Nobody would believe it, but this watch is actually inspired by the AP watches in the 1800s and 1900s.
This incredible wristwatch comes with an automatic winding system and a chronometer movement to ensure you get the best of everything. You can get this watch in either white gold or platinum, as per your taste. In case you're planning to gift this wristwatch to someone, then now is the time. It's worth adding to your existing watch collection.
Audemars Piguet Code 11.59
Code 11.59 by Audemars Piguet is a rather new model in the market. The modern craftsmanship of this wristwatch shows that it's perfect for young people, businessmen, and anyone who is a watch enthusiast.
This timepiece comes with a sparkling blue dial, ultra-thin markers, and blue hands. You can even get this beautiful watch in 18-karat gold to match your taste. It's a rather inexpensive watch from the AP collection, but it's definitely worth the investment. And while the prices are low at this time, they are expected to reach higher in the coming time.
Audemars Piguet Jumbo 15202ST
Audemars Piguet Jumbo is a masterpiece when it comes to transforming your entire personality. Whether you wish to look stylish or royal, this timepiece can do it all for you. Coming with a black leather strap, Roman numerals, steel hands, and a silver dial, this luxury timepiece has really made a mark on everyone's mind. This beautiful piece of jewelry is just what you need when you don't know which watch to invest in. This is the perfect asset to have in 2023, so don't wait up and get your hands on it now.
Time to Get an Audemars Piguet in Your Collection Today
Now that you know the top five Audemars Piguet to have in your collection, it's time to look for the best reseller, such as WatchMaestro, and start purchasing. It's necessary to shop these watches from trusted watch sellers like us if you wish to avoid any bigger problems in the future. There are many pieces in the AP collection, but these five are the best start of it. So, decide which one you wish to buy and shop it today!
---