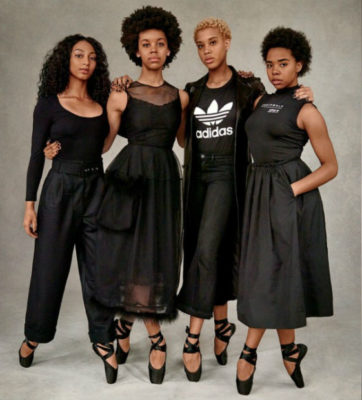 In 1994, Homer Hans Bryant — dancer, instructor, and founder of the Chicago Multi-Cultural Dance Center — did something most classically trained performers would roll their eyes at.
Support Harlem World Magazine, the #1 source in the world for all things Harlem.
He choreographed a piece, played some of the decade's most popular rap music like the A$AP Mob, and encouraged dancers to break it down on pointe like the Dance Theatre Of Harlem. Back then, it was simply called "Rap Ballet"; and though it may have disrupted the preconceived stereotypes of what both dance and dancers should look like, it never seemed to completely infiltrate the industry in a way other contemporary styles have.
Nearly 25 years later, Bryant is still teaching that same hip-hop-meets-ballet technique — only this time, Hiplet (pronounced "hip-lay"), as it was formally named in 2005 (and trademarked four years later), has become widely known through video shares on social media, having gone viral both within and outside the dance community.
Find out more about them on their website here
Photo via Grip Magazine from the Nordstrom's fall 2017 campaign that celebrates having a voice.
The Harlem Love connection: