---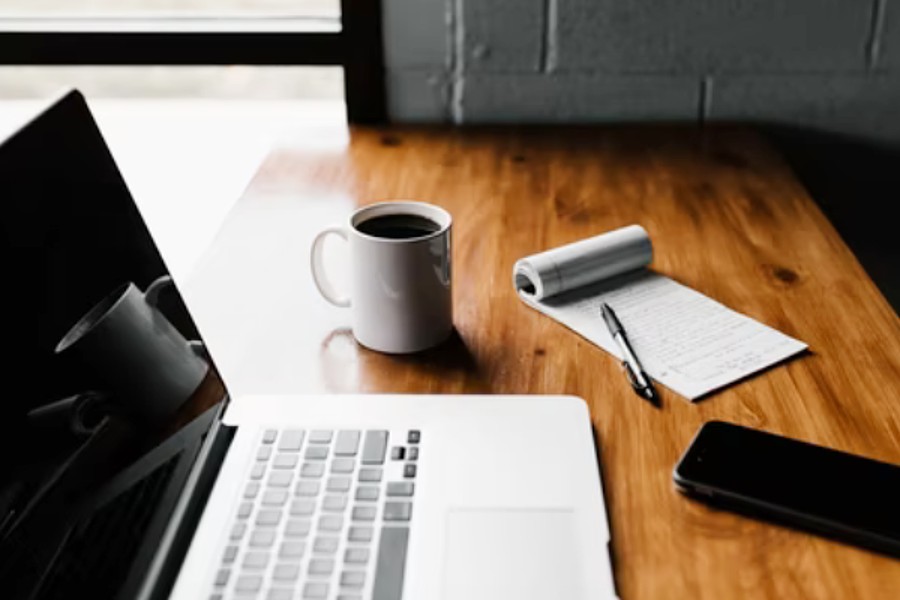 The majority of people who make contact with a business following an internet search do so over the phone, and most consumers feel that calling is the quickest way to get a response.
It illustrates that having a phone number for business activity always ranks higher than any other channels of communication, regardless of how well-connected one is in terms of technology.
After getting their business off the ground, many entrepreneurs consider getting a new phone number. When starting out, it is common practice to use one's personal phone number due to its low cost and convenience. The benefits of having a dedicated business line over a personal one become apparent once your company begins to establish its brand identity. If you're debating whether or not to get a business phone number, this article will provide you with all the details on why getting one of the many available local numbers for your business is beneficial.
A Higher Level of Customer Satisfaction
You shouldn't let potential clients waste time scouring the web in vain for your company's contact information. If they have to do this, it will be detrimental to your company's reputation, potentially resulting in lost business and the customer's decision to go elsewhere. When you have a business phone number, you never have to worry about this happening to you. This is because your customers may quickly contact you whenever they have any questions or need assistance with any problems they may be having.
Your customers will be able to reach you immediately with any concerns they have if you provide them with a business number. Because their demands have been met, your customers are less likely to look elsewhere for their purchasing needs, all thanks to your exceptional customer service.
Business Time Must Be Reserved
Having a dedicated business line that can only be reached during business hours (often Monday through Friday, 8 am to 5 pm) is crucial. This is among the most crucial arguments in favor of securing a separate business line. Any customers who call after hours will hear a message, and any messages they leave will be forwarded to the company voicemail rather than your personal mailbox.
Helps Keep Your Private Life Discreet
Getting a business call at 3 am is about as bad as it gets. Having a separate business phone number can help you avoid these kinds of complications. You can benefit from privacy on the weekends and after work thanks to this number. Consequently, you can relax in your spare time without fear of being interrupted by a call from a client.
Allow Calls to Be Forwarded to Multiple Phones at Once
Do you have a team of individuals ready to take and route business calls? If you do, getting a separate business number means you can stop giving out personal cell phone numbers in promotional materials. This is because it's simple to set up a company phone number that rings on multiple phones at once and is answered by authorized representatives.
Customers can now reach you more easily if they have a query or need assistance without having to worry about which number to contact. Your company's efficiency will increase, and client satisfaction will rise alongside it.
You Receive a Professional Voicemail Box
When customers call, you don't want them to get your personal voicemail or an automated service. Customers may be turned off if they get the impression that you don't place a high priority on their satisfaction. A dedicated business number is a sensible choice if you want to avoid this scenario. Having such a number lets customers know they have reached your company and will be contacted as soon as possible.
Call Screening for Incoming Calls
Having a separate business line is recommended if you receive calls from customers at inopportune times. All callers will hear a special message that you will be able to set up. At the same time, a message prompt will appear to let you know that the business line has an incoming call. The call can be answered by pressing 1, or you can send it to voicemail by pressing 2.
Your customers will just hear the typical ringing on their end while this is occurring. You can choose to have a greeting message play to keep them interested until you're able to pick up the phone. Additionally, you are notified through email or text messages whenever a client calls.
Allows You to Establish a Reliable Brand
Your company's success depends on your ability to provide a unified and polished brand image across all forms of contact with your target audience. Having a separate company number makes this easy to accomplish. It also ensures that all a company's advertisements use the same phone number, which is why it is so useful. Therefore, you will never again have to wonder whose phone number is being listed. Also, you won't have to worry about losing business due to an inaccurate listing that would cost you customers.
Your clients will appreciate the professional appearance your company gets from having a dedicated business number. They will have more faith in your organization as a result.
How to Locate a Reputable Business Phone Number
Now that you are aware of the advantages of a dedicated business phone number, it is crucial that you locate a reliable service provider. A few suggestions are provided below.
Examine the Service
Analyze how many minutes you plan to use and how many calls you anticipate making and receiving overall each month. Evaluate the quality of the service in light of this.
Look for a Good Number
You should select a memorable business number that will be easy for customers to remember. It will aid in increasing sales and making a good impression on them.
Analyze Different Service Providers
Investigate the various providers and see how they match up against each other. Check out what they have to offer and how much it will cost you each month. You can make an informed decision after this.
Explore Reviews
Don't forget to look at the many comments made by satisfied customers, both past and present. This will provide you with a complete picture of the company you're considering using.
Types of Business Numbers
Company owners who want to start using a new business phone number can do so in several ways. As more advanced technology has become readily available, so too have more diverse phone number alternatives.
Local Business Phone Numbers
Your company can make a strong impression in the area by acquiring a phone number with a local three-digit area code. Individuals are more likely to pick up the phone if they see a local area code. Local numbers allow customers to make inbound calls to a company without incurring expensive long-distance fees.
Getting a local business phone number is often free with phone service plans, and adding extra lines is simple and inexpensive to do. 
Toll-Free Business Phone Numbers
All calls to these numbers are free of charge as long as they begin with the prefixes 800, 888, 877, 866, 855, 844, or 833. The caller pays nothing when calling a toll-free number from a landline. Customers who aren't in the immediate neighborhood can still reach the business by dialing the toll-free number without worrying about racking up expensive long-distance phone bills. Callers utilizing a mobile phone without an unlimited plan will still be charged for their time on the phone when they call these numbers.
Vanity Phone Numbers
Customers will be more likely to remember your business's phone number if you use a vanity number instead of the traditional random digits. A toll-free vanity number has become such an integral part of certain companies' identities that they've even adopted it as the company's primary marketing tool.
Cell Phone Business Numbers
Business cell phone numbers are assigned to mobile devices like your personal phone. The cell number can be dialed directly for commercial purposes, or local business calls can be routed to it.
New company phone numbers are most commonly set up via Voice over Internet Protocol (VoIP). Users are given VoIP numbers to use in place of traditional phone lines.
Where Can I Find a Business Phone Number?
It's easy to get a local number with the area code that matches where your business is located. A single landline may be set up with a simple call to your local phone company, and you may even qualify for a discount on your broadband internet plan as a result of bundling your services. To get a virtual local phone number, all you need is to choose a virtual phone service that will provide you with new number or port your already existing one.
Conclusion
Telephone numbers from personal cell phones are not appropriate for professional use. Getting a business phone number is a smart move for a variety of reasons, including the fact that it is cheap, adaptable to both large and small enterprises, easy to remember, and prevents your personal information from falling into the wrong hands. To maintain a company-like image without breaking the bank, consider implementing a virtual phone system.
---