---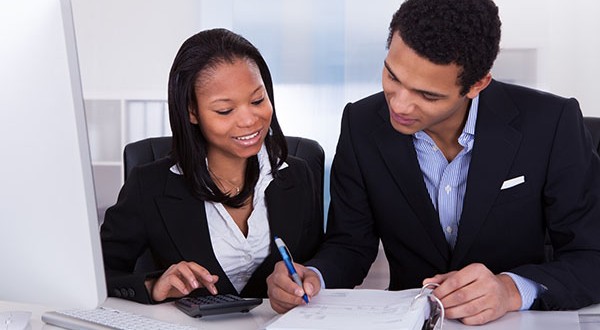 Maybe you're stuck in a dead-end job. Maybe you're living what seems to be an existence without direction.
When life fails to meet expectations, it's easy to throw up your hands or blame your woes on other people and circumstances beyond your control.
But that leads nowhere.
Ultimately, nothing will change until you realize you're the CEO of your life, says William S. Wooditch, a successful entrepreneur and author of "Always Forward!".
"If you're not happy, it's time to call a one-person board meeting about your performance and make some changes," he says.
Wooditch says his accomplishments in life and in business came from engaging what he calls the "Four Pillars" – physical, mental, spiritual and emotional energy – so all aspects of life work in harmony.
"In order to grow each of these pillars in all areas of your life," Wooditch says "you need to be resilient, adaptable, willing to risk intelligently and ready to do the things that make a difference in the lives of others.
"Changing the path your life is on takes guts, belief, audacity, self-confidence, and a willingness to do so."
He says a few ways to accomplish that include:
Don't compare yourself to others. Many people look to someone who is successful and gauge how they measure up to that person. But comparing yourself to others can lead to frustration, anger and disappointment – the opposite of harmony. Instead, be your own measuring stick. Work today to be better than you were yesterday, and vow to become even better tomorrow.
Avoid the "I can't" attitude. People come up with lots of reasons to avoid taking risks and making changes. "I can't do this." "I don't know enough." "It's too hard." "I'm too old." "I'm not experienced enough." If such thoughts rule your decisions, fear wins out before the game even gets started. Ignore those doubts and concentrate on the reasons why you can accomplish your goals.
Build your value through learning. Every day provides an opportunity to learn something you can apply to maintain your status as the CEO of your life. Much of that you can do on your own. But also, look for mentors or allies who can assist you with the learning materials or knowledge that can help.
While his advice is serious, Wooditch cautions against turning self improvement into a grim ordeal.
"Have some fun along the way," he says. "Life is to live, not to endure."
William S. Wooditch is author of "Always Forward!" (www.BillWooditch.com). His proceeds from books sales are being donated to the Intrepid Fallen Heroes Fund. Wooditch also is the founder, CEO and president of The Wooditch Group, a privately held risk management and insurance services firm. He is also the founder of Think Next, Act Now!, a learning forum that trains tomorrow's entrepreneurs today. Think Next, Act Now! provides the strategy and techniques to inspire and motivate personal and corporate growth. Wooditch earned his bachelor's degree in psychology at Purdue University and his master's in public administration at Penn State.
---