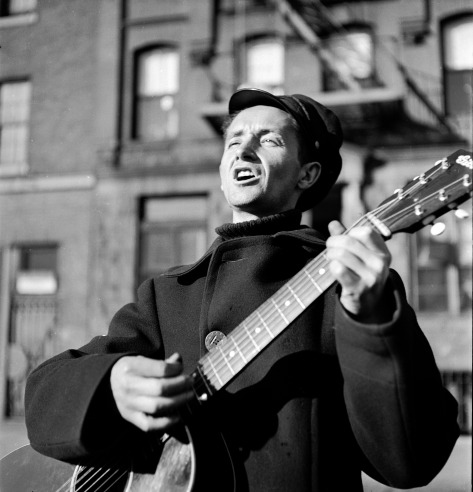 American singer-songwriter and musician Woodie Guthrie had some success in Harlem, New York at this time as a guest on CBS's radio program Back Where I Come From and used his influence to get a spot on the show for his friend Harlem resident Huddie "Lead Belly" Ledbetter.
Ledbetter's Tenth Street apartment was a gathering spot for the leftwing musician circle in New York at the time, and Guthrie and Ledbetter were good friends, as they had busked together at bars in Harlem.
A qoute from at the period:
"I never did know that the human race was this big before. I never did really know that the fight had been going on so long and so bad."–Woody Guthrie
Guthrie later lived in East Harlem (no address as of this writing) rode the subway trains singing his songs on the streets, discovering struggle and suffering.
By 1941 he had moved to the west coast.
Related Articles
---