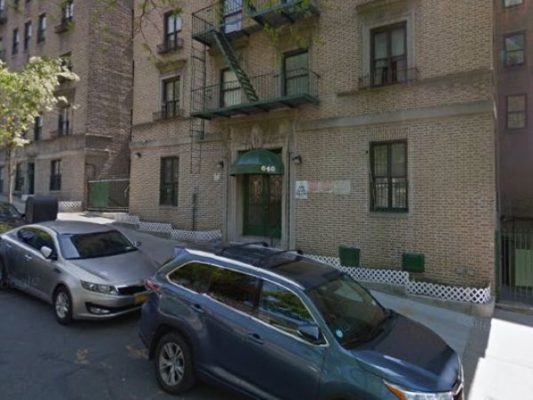 An update from an earlier story: A Brooklyn man is facing murder charges in connection with a fatal stabbing that occurred this weekend in Hamilton Heights, police told Patch.
Alexander Felix, a 34-year-old resident of East New York, has been charged with second-degree murder and burglary for the killing of Eloise Liz in her Hamilton Heights apartment building, police said. Liz, 48, was found dead Saturday after police responded to her apartment building on 153rd Street between Broadway and Riverside Drive, police told source.
Police arrived at the apartment building around 3:49 a.m. Saturday and discovered Liz's body within her apartment, police said. Liz was unconscious, unresponsive and suffering from multiple stab wounds, police told Patch. EMS pronounced Liz dead at the scene, police said.
Felix was arrested one day after Liz's body was discovered, police told Patch.
Photo by Google Maps street view.
Related Articles