---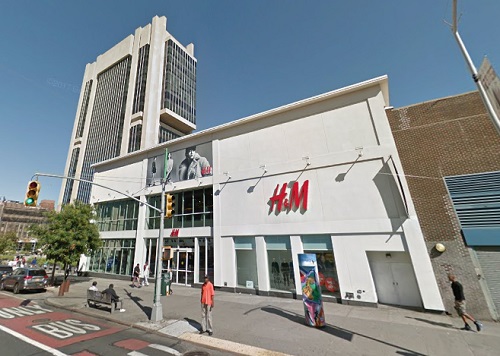 With a location on 125th Street in Harlem, H&M has been removed by major e-commerce and service apps in China.
H&M has been removed after a Communist Party organization barraged it for a statement expressing "deep concern" over allegations of forced labor in Xinjiang's cotton industry. In a country where consumers are increasingly accustomed to shopping online, the online attack could have a drastic impact on H&M's bottom lines.
Major online retailers in China have pulled H&M products from their sites or mobile apps. Chinese state media outlets are now calling out other Western clothing brands — including Nike, New Balance and Burberry — for not using Xinjiang cotton.
On Thursday morning, a search for "H&M" yielded zero results on e-commerce platforms, including Alibaba's Taobao, JD.com, and Pinduoduo, Meituan's shop-listing app Dianping, map apps from Tencent and Baidu, among other major online platforms in China reported Tech Crunch.
NPR stated, "Want to make money in China while spreading false rumors and boycotting Xinjiang cotton? Wishful thinking!" the Communist Party Youth League posted on Chinese social media.
The H&M statement was taken down from the company website as of Thursday. On Weibo, the company wrote that it "consistently respects Chinese consumers" and is devoted to "long-term investment and development" in the country.
Taobao, the online retail platform owned by technology behemoth Alibaba, no longer appears to host H&M products.
Searches on Taobao for "HM" or "H&M" that once returned thousands of vendors and resellers now return zero search results.
China is a major market for clothing retailers. H&M has 505 stores in mainland China, second only to the United States. In 2019 alone, the H&M Group cleared $1.2 billion in sales in the mainland.
CNN wrote, Human rights groups have repeatedly accused Beijing of detaining Uyghurs and other Muslim minority groups in the region in "re-education" camps and using them as forced labor, which they claim is part of global tech and retail supply chains, either directly or indirectly.
---