---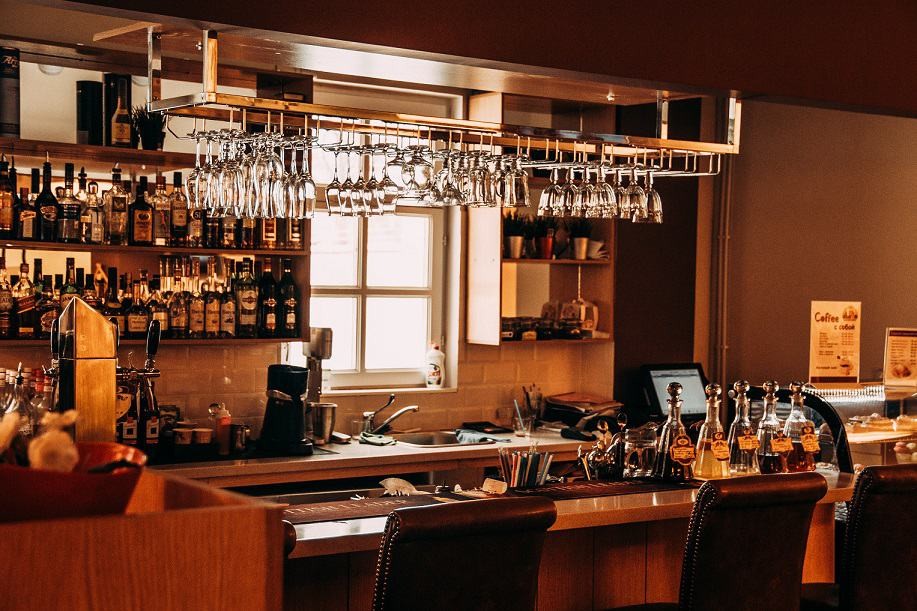 If you love making cocktails and entertaining friends, then a mixology course is the perfect way to improve your bartending skills.
You'll learn about different techniques, glassware, and ingredients while also expanding your knowledge of beer, wine, and spirits. Plus, it's a great way to meet new people who share your passion for mixology! Whether you're looking to take your bartending to the next level or just want to have some fun mixing drinks, a mixology course is the perfect option.
You'll learn about the history and origins of cocktails
If you've ever wondered how our beloved cocktails came to be, then this is the place for you! Uncovering the history of cocktails can be a fascinating endeavor; from unknown origins hundreds of years ago to being perfected today, there's a story to tell around each and every one. Trace ingredients and influences back through time, gain insight into why certain ingredients come together in certain combinations, and explore international influences on cocktail culture. Along the way you'll find out which drinks were once thought of as medicinal elixirs, when bottles started being labeled with recipes instead of just ingredients, and what role ice plays in all this. Get ready for a journey through cocktail culture, filled with knowledge to share at your next gathering!
You'll gain an understanding of different types of alcohol and their flavors.
Learning about different types of alcohol and their flavors is both enlightening and fun! Alcoholic beverages have been around for centuries, with each culture developing unique drinks with distinct tastes. With more than one thousand types of beer alone world-wide, not to mention delicious cocktails, learning the nuances of each can be an exciting journey. While many people think that all beer tastes the same, nothing could be farther from the truth! Learning to appreciate these nuanced flavors can open up a whole new world of flavor possibilities, no matter what your tipple might be.
Understanding the importance of Bar Instruments
Learning how to use bar instruments is an invaluable skill, especially for those in the hospitality industry. Having proficiency with shakers, strainers, and other tools of the trade can help you create amazing drinks quickly and efficiently. It is advisable to enroll in a course that covers bar techniques, as well as cover theory pertaining to different types of alcoholic beverages. This will give you a solid foundation to start your journey in mastering the art of creating the perfect cocktail. With dedication and practice, you can soon become an expert in preparing drinks.
You'll be able to make drinks for any occasion, from parties to intimate gatherings.
With the right equipment and craftsmanship, you can create a variety of drinks fit for any occasion. Whether it's serving up cocktails at your next party with friends or making speciality brewed coffee for an intimate gathering, using the best tools for the job really will make all the difference. There is nothing quite like enjoying a chilled out drink, carefully prepared in your own home. With some practice and dedication, you too can perfect the art of making all sorts of drinks!
You'll impress your friends and family with your bartending skills
Creating a delicious drink for your friends and family is an exciting way to show off your bartending talents. Whether it's a classic whisky sour or a unique craft cocktail, you can make it with ease when you perfect the technique and learn some new recipes. With some practice, you can become an accomplished bartender who knows exactly how to mix interesting ingredients for creating drinks that will wow your loved ones! Bartending is an art form, so have fun experimenting and discovering the unique tastes you can create. Your friends and family will certainly be impressed!
Good side-hustle.
Mixology is quickly becoming a popular and profitable way to make money on the side. With the help of Mixologist, entrepreneurs are now able to create their own recipes, identify specific flavors and ingredients, and develop new drink concoctions from the comfort of their own homes. Not only does this give bartenders a chance to pursue their passion outside of the bar, it also opens up the marketplace for innovative products and services – making it easier for consumers to find unique libations suited to their taste. Whether you're already an experienced mixologist or are looking for something new to try, Mixologist provides endless opportunities for anyone with a passion for mixology to break new ground in the beverage industry.
Mixology = Therapy
It may seem strange to some that bartending can be seen as a form of therapy, but it's actually quite valid. Bartending gives one an outlet to express creativity and build social relationships. The daily interactions with customers allow bartenders to get out of their own heads and focus on other people for a change. This can be an effective way for them to feel relaxed, amused, and connected in ways beyond the simple conversation. Additionally, there is great satisfaction in creating something beautiful that others will enjoy; for many bartenders, it is truly therapeutic. Therefore, far from being an odd notion, the idea that bartending can be therapeutic should not be quickly dismissed.
You might even discover a new favorite drink!
Who doesn't love a delicious and unique drink to enjoy? With so many amazing combinations available, it can be hard to determine where to start. You may have a favorite flavor that pairs nicely with different types of alcohol, or you may find yourself in the mood for something entirely new. Exploring the options is half the fun! There is an endless variety of drinks to try and you never know when you might find your new favorite. Whether it's sweet and fruity, spicy, bold and strong or something else entirely – make sure you take your time and savor every sip as you discover all this world has to offer.
There are many reasons to consider taking a mixology course. You'll learn about the rich history of cocktails and gain an understanding of different types of alcohol and their flavors. You'll also develop bartender skills that will impress your friends and family. If you're looking for an additional side hustle, bartending is a great option. Mixology courses provide the perfect opportunity to explore this fascinating world and develop the skills you need to be a successful bartender. So what are you waiting for? Grab some friends, mix up a few drinks, and enjoy!
---