---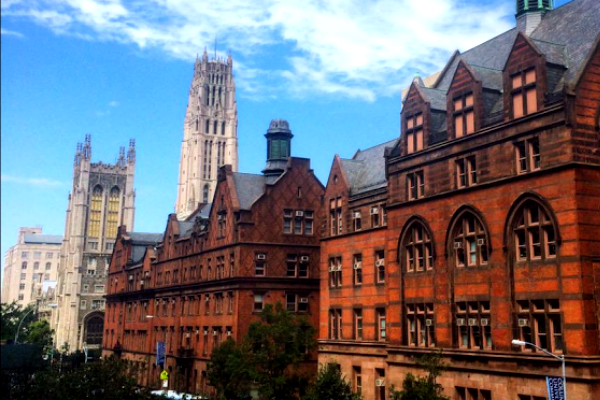 The recent coronavirus crisis has made the education system undergo the biggest shift ever.
Subsequent lockdown & social distancing mandates made the world realize the comforts and ease in distance education. This further created significant market opportunities, changing the education & training sector entirely. The traditional classroom-based approach is fast losing its significance and becoming quite ineffective. With schools and colleges shut down, educators are left to find the right solutions to conduct classrooms online. 
Learning management systems (LMS) are an integral part of the online learning design and development process.
An LMS is a software application designed to help create, manage, and deliver a training program.
It helps in crushing down the issues and challenges associated with traditional offline learning. For instance- 
Poor learner engagement- Online learners face this problem due to archaic instruction techniques and hesitation in asking questions in front of the entire class.

Wastage of resources- A great chunk of money and natural resources are spent in making paper, pencils, furniture, etc. 

High cost-  Creation, and maintenance of infrastructure, arranging venues for training programs, etc are often translated into high tuition of courses.

Inflexible timing-

The learners and instructors need to be present physically within the given time limit. 

Dull and boring classroom setup.

Outdated mode of instruction- For instance, reliance on blackboards and textbooks despite technological advancement.

Tracking and monitoring-  For instructors, it is hard and equally exhausting to observe and keep an update regarding learners' performance due to dependency on manual techniques. 
An LMS overcomes these obstacles. It enables the online learners to learn at their own pace (i.e. personalized learning), allowing them to revisit concepts till they acquire proficiency, and also practice the concepts in a virtual environment. 
Reasons to Implement an LMS in schools and universities
Flexibility
An LMS makes it possible to learn from anywhere. All you need is simply an internet connection from any device, be it a computer, smartphone, or tablet

The online instructor can take up a revision or online training tutorials by connecting with all the learners virtually. 

Even if an online learner is away on holiday or travelling they can access the eLearning content anywhere. 

Setting up digital spaces at home can be a great medium to continue the learning process and facilitate remote learning.
Centralized platform
The most fantastic feature of an LMS is that all the eLearning material can be stored at one location. 

The cloud solution or online training library eases accessing information.

Textbooks and notes can be shared in digital format online via the LMS platform, eliminating the need to carry heavy and giant bags full of books to and from schools or universities daily.
Pedagogical experimenting
Unlike traditional classroom-based teaching, where the instructor follows a prescribed approach, an LMS allows online instructors to experiment with the application of various eLearning techniques.
For instance using multimedia videos, animations, etc. This spike the level of interest among learners.
The customization feature of an LMS gives freedom to online instructors to tailor eLearning content as per online course-related requirements.  

An LMS paves way for rapid learning, blended learning, and social learning.

 This is attained via microlearning which means creating mini bites of eLearning content that though small in size, is concise, complete, and is easy to digest and assimilate.
Cost reducing
An LMS reduces the expenses of schools and universities by cutting down-
Maintenance cost-  infrastructure, depreciation of assets (table and chairs)

Water and electricity bills

Cost of printing material- the paper-based course material is replaced by digital content.
Time-saving
Almost all of us must have experienced in our school and university life how some learners affected the learning flow of the entire class by asking too many questions in between or creating disturbances. This drains the instructor's time and energy.
However, an LMS allows online instructors to upload pre-recorded videos on the dashboard. 
From the online learner's perspective too, an LMS is beneficial as it eradicates the need to wake up early morning and leave for school or university.
Assessment
An LMS featured online training assessment allows online instructors to conduct online tests on eLearning platforms. The best part is that it enables them to run various types of eLearning assessments in multiple formats. Some of these include multiple-choice questions, quizzes, videos, questionnaires, etc. It is then followed by immediate results, allowing online learners to see where they are lacking and excelling. Most importantly it gives online learners the flexibility to attempt online training assessments at their convenience.
Continuous tracking and reporting-
With a good LMS, online instructors can generate real-time reports on various performance metrics such as enrollment statistics, eLearning course completion percentage, online learner performance, and grades. 
This also strengthens the feedback mechanism. This feedback can be used for future references.
Gamification
Through gamification features, LMS facilitates deep learning.

It enhances an eLearning course journey that takes learners from point A to Z, with rewards along the way so they feel a sense of accomplishment.

This is undoubtedly a huge breakthrough in e-learning as it motivates them to work hard.

It also resolves retention and engagement-related issues.
Establishes teacher-learner-parents relationship
With LMS, parents can access, the learner's dashboard by simply logging in to their account. Through this, they can keep an eye on learners' attendance, grades, and overall performance. Parents can also communicate with online instructors thereby completely doing away with parents' teacher's meetings which is time-consuming. 
Wrap up
Schools and universities need to adopt Learning Management Systems allowing instructors to realize various pedagogical models, deliver personalized learning to each learner, engage and connect learners to keep up with the pace of the progressing technological advancements.
---