---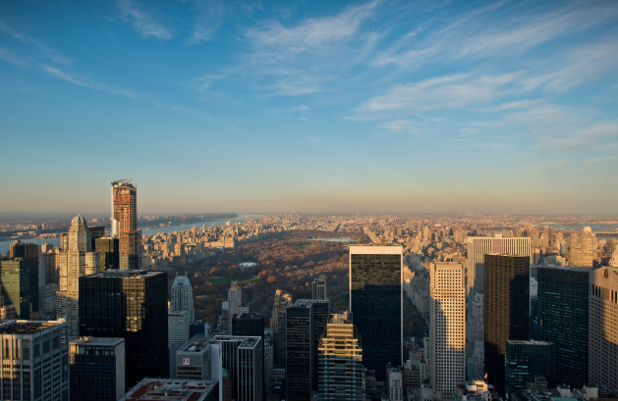 Are you thinking about moving to New York City? If so, you should know that this is a city of extremes.
Geographically, New York City is relatively small, but it has a large population of about 8.5 million people. In fact, residing here might be overwhelming, especially if you're coming from a smaller place – but it's also very exciting.
Although living in New York City isn't easy, it's very thrilling. It's a vital hub for many industries – real estate, media, tech, finance – but due to competition, getting a foothold can be difficult. As you understand the city better, you get to know its secrets and quirks, which makes living here better.
NYC apartments for rent
You will need proper guidance from a New York City realtor to easily get an apartment for rent in New York City. If you decide to go it alone, you may run into several uninviting spaces and dead ends that you would never consider.
The reality with New York City is that the real estate market moves very quickly – and since many of the most desirable rental apartments are controlled by agents, you will have to enlist the help of a real estate agent like Jenna Cohen if you're going to find a place where you'll be happy.
Before making up your mind, here are some exciting aspects about New York City that you need to know.
Food
From Queens to the Bronx, every New York City borough has more culinary options than you would manage to try in a lifetime. Due to the many options available, deciding where to grab dinner with friends after work can be difficult.
New York City is a melting pot of backgrounds and ethnicities – you can get an authentic taste of almost any country in the world. Along with classic eateries such as Katz's Deli on East Houston Street, you could enjoy your pizza in Little Italy along with other staples in the city.
Views
Aside from having the most famous skyline in the world, you can also enjoy a view of the ever-increasing population of pigeons that are synonymous with New York City. No matter how long you live in this city, you'll always be in awe of its beauty – the people, the blending of cultures, and the architecture.
If you're new to the city and want to explore and understand it, head to the Empire State Building and Top of The Rock for touristy views. To get a view of the city from every angle, you could cruise around Manhattan for a few hours. Once you're settled, continue exploring more hidden gems for viewing, such as PUBLIC Hotel, Mr. Purple, and Refinery Rooftop.
Shopping
From uptown on Fifth Avenue to downtown in SoHo, there is no shortage of shopping spots in New York City. If you're short on budget, don't worry – head to Canal Street for trendy, affordable pieces or to Williamsburg and go thrifting. If you're in a splurging mood, visit the high-end designer stores in Manhattan – from Spring Street to Fifth Avenue, NYC residents set the trends and they don't mind expressing their unique styles through fashion.
Career opportunities
New York City is known as the city of opportunities and dreams. From business start-ups to the Stock Exchange, you can accomplish whatever career aspirations you desire. You will meet many people along the way who will help you get there.
Convenience
While living in New York City, you will literally find everything right outside your door – post office, gym, bank, coffee shop, grocery store, restaurants, nail salon, and bar, among others. These places will be less than a two-minute walk from your residence, which virtually makes any other area you may decide to live later inconvenient.
You can live comfortably in New York City without ever needing a car. If you live close to a subway stop, you can get from one part of the city to another within minutes. If the subway intimidates, then you can opt to use buses, Lyft, Uber, or Via (an affordable ride-sharing app).
People across the world aspire to live in New York City. While it is portrayed as a fast-paced and hectic place to live in, many outsiders view it as the city of dreams. Those who call the city home say that there's no other place like it. All five boroughs that makeup New York City – the Bronx, Brooklyn, Manhattan, Staten Island, and Queens – have something unique to offer. No matter how hectic things could get, city dwellers always find time to enjoy its beauty and everything that it has to offer.
---