---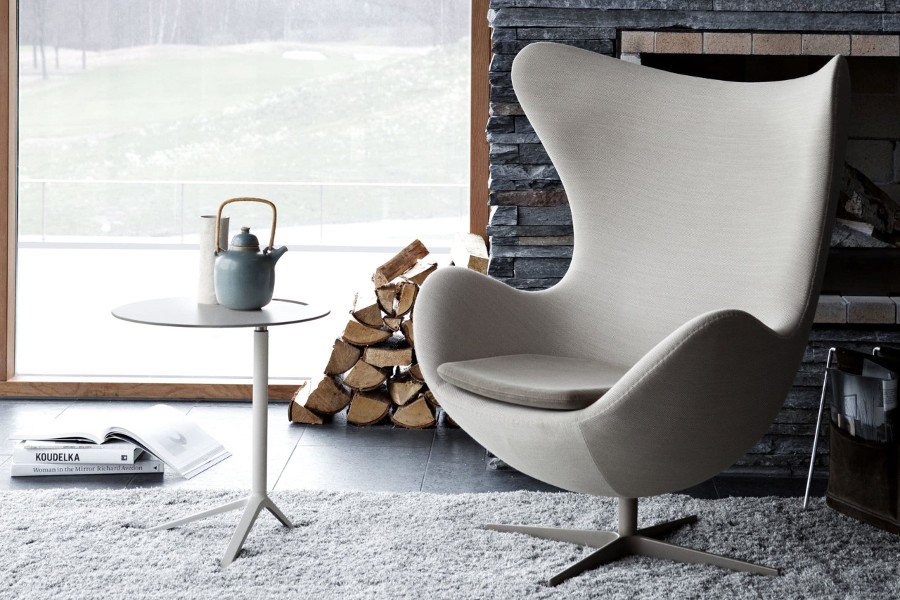 If you're looking for stylish, minimalist furniture that will last a lifetime, you can't go wrong with Scandinavian design.
These pieces are beautiful and functional, and they'll fit right in with any decorating scheme. So why is Scandinavian furniture so popular? 
Here are a few reasons:
The clean lines and simple silhouettes offer a timeless look that will never go out of style.
Quality construction means these pieces will stand up to years of use.
Versatility is another big selling point – Scandinavian furniture can work in any room in your home, from the living room to the bedroom to the home office. Whether you're furnishing an entire apartment or just revamping your existing decor, consider adding Scandi flair!
The simple, clean lines of Scandinavian furniture are perfect for small spaces.
The Scandinavian furniture pairs modern simplicity with functionality to create a design suitable for any space. The clean lines and neutral colors go perfectly in smaller spaces, creating an airy feel and allowing room to move. Additionally, many pieces, such as tables and chairs, can be folded away for easy storage when not in use. So, if you have limited room but still desire modern style, turn to the classic charm of Scandinavian furniture – perfect for small spaces!
The muted colors and natural materials used in Scandinavian furniture help create a calming atmosphere
Scandinavian furniture, decor, and style have grown in popularity over the last decade. The clean lines and muted colors emit a sense of calm while introducing a unique look. Natural materials such as wood, jute, and wool give a textural component for both sight and touch. The combination of muted colors and natural materials creates the perfect atmosphere for relaxation – making Scandinavian furniture an ideal choice for those looking to bring a timeless chic take on everyday living into their home.
Scandinavian furniture – Functional & Stylish
Scandinavia is home to an incredibly unique style of furniture known for its modern aesthetic, functional designs, and luxurious materials. It is the perfect choice for those who seek sophistication and quality in their living environment without compromising comfort or functionality. Scandinavia prides itself on providing practical furniture solutions that can be used in any room or space, blending timeless style with contemporary elements. Thanks to carefully selected materials, challenging shapes, and assembled details, Scandinavian furniture offers superior quality that provides the utmost comfort during moments of rest or relaxation while also being able to withstand everyday use. Furthermore, Scandinavians strive to incorporate sustainability into all aspects, including choosing materials, designing shapes, and setting fair prices that bring timeless beauty into any home.
Scandinavian furniture – Quality
Scandinavian furniture is renowned for its outstanding quality—from the raw materials used to the expert craftsmanship that goes into every piece. With its natural beauty, strength, and durability, Scandinavian solid wood is renowned as one of the finest materials for crafting furniture. Particularly popular amongst those who love classic design, this timber brings timeless elegance to any space it inhabits. From contemporary designs to timeless classics, each piece enjoys a long lifespan due to high-quality materials, sophisticated production processes, and skilled artisans who create pieces guaranteed for generation after generation. The attention to detail and dedication to excellence is why Scandinavian furniture is in homes, offices, and worldwide. With superior designs and quality, it's no wonder Scandinavian furniture continues to be so popular today.
Scandinavian furniture – Easy to find
Scandinavian furniture is renowned for its minimalist, modern style and excellent craftsmanship. Fortunately, these items are surprisingly easy to find – no matter your location. Most major cities from the United Kingdom to Finland have local stores that stock a range of Scandinavian designs. Scandinavian furniture companies focused on solid wood have gained popularity in the last few years due to their exquisite craftsmanship and use of ethically sourced wood. These companies produce high-quality, timeless pieces that will stand up to daily wear and tear for generations. Alternatively, you can easily source stunning pieces online at various interior design catalogs or websites dedicated solely to Scandi furniture. No matter what piece or pieces you choose from a selection of eye-catching Scandinavian furniture designs, you will add a statement piece to both classic and contemporary spaces.
If you're looking for stylish, functional, and perfect furniture for small spaces, you can't go wrong with Scandinavian furniture. The simple lines and muted colors of this type of furniture will help create a calming atmosphere in your home. And because the quality of Scandinavian furniture is so excellent, it's a wise investment that will last for years. You can easily find Scandinavian furniture online or in stores. So why are you waiting? Give your space the refresh it needs with some beautiful new Scandinavian furnishings today.
---