---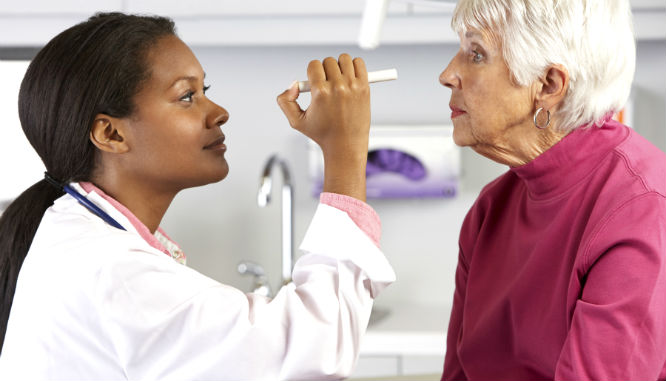 Routine care when you are well helps prevent illness later on. By keeping up with immunizations, doctor and dentist visits, and regular health screenings, you can avoid health issues and live a healthier, more satisfying life.Older adults, for instance, are more susceptible to diseases caused by common infections, such as the flu and pneumonia.  The Centers for Disease Control and Prevention (CDC) recommend that individuals receive a flu shot each fall when it becomes available. By taking the vaccine, individuals can help protect themselves from complications that can result in hospitalization. Talk to your doctor about whether or not a higher-dose formulation that provides stronger immunity is right for you.
To help prevent pneumonia, an inflammatory condition of the lung, the pneumococcal polysaccharide vaccine (PPSV) exists. It is especially important to be vaccinated against pneumonia if you have a chronic condition, such as diabetes, if your immune system is weakened or if you are 65 or older.
Shingles, also known as herpes zoster, is a common infection that can cause a painful skin rash. With the shingles vaccine, your chance of getting the virus or developing painful complications is sharply reduced.
In addition to immunizations, regular doctor visits and health screenings are necessary for your overall health care and are vital for the detection of life-threatening illnesses.
The CDC notes that early detection of many cancers offers the best chance of successful treatment. Your doctor will help you determine a schedule for skin, colorectal, breast, cervical or prostrate screenings.
Your doctor will also monitor signs of heart disease and diabetes, such as high blood pressure or elevated blood sugar levels, and give you tips on healthy eating and exercise.
If you are feeling down or sad, side effects to the medications you are taking could be the cause. Your physician may need to review your prescriptions and make alterations.
Your doctor can be your best advocate, so feel free to discuss any concerns you may have. In many instances, there may be simple, non-invasive solutions to health issues you experience. Working with your physician, you can decide on a treatment plan that is right for your individual needs.
In addition to your primary care physician, it is also essential that you visit the dentist and eye doctor regularly. Your dentist watches for early signs of gum disease, and mouth and throat cancer. Your annual eye exam can help identify glaucoma, cataracts and other eye problems, and help you manage these conditions if you have them.
Prevention is the best medicine. Be proactive about your health.
William Gillespie, M.D., is Chief Medical Officer of EmblemHealth.
Related articles
---