---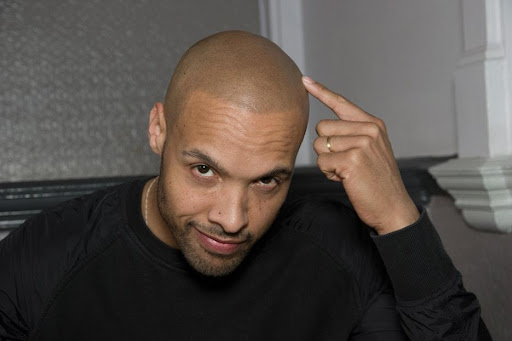 Many cancer patients experience hair loss while undergoing treatment.
 Chemotherapy, targeted therapy, radiation therapy, and bone marrow transplant are all known to cause this side effect. Hair cells are damaged while working to kill cancer cells.
This hair loss can be found all over the body. Alopecia is a medical term that refers to hair loss.
Most people's hair regrows after the treatment is finished. It may, however, be thinner or leave bald patches. If your treatment requires head or brain surgery, you will have a permanent scar.
The good news is that many of these issues have treatment options. These side effects can be alleviated with scalp medical tattoos or Scalp Micropigmentation NYC.
The International Journal of Dermatology investigated patient satisfaction with this treatment. They reported patient satisfaction ratings of 4.8 out of a possible 5 on a 5-point Likert scale, with 5 being the highest.
Individuals can choose where to create their hairline with this shaved style micropigmentation method. This has an effect on how your face is framed. This technique makes thin hair appear thicker and bald spots appear denser.
Scars are less visible because the artist matches the color of your hair follicles. Because of these small "hair follicle" deposits, the scar blends in with the rest of your scalp.
Who are the candidate for micropigmentation?
Scalp micropigmentation (SMP) may be an appropriate treatment method for many different people who are currently experiencing or have previously experienced hair loss as an advanced method of cosmic pigmentation. Whether you are overwhelmed by the various hair loss treatment options available or have been discouraged by previous failed attempts at resolving hair loss, scalp micropigmentation may be the solution for receding hairlines, balding around the crown, or even hair loss caused by disease and medical treatment.
Determining whether or not you're a good candidate for scalp micropigmentation depends significantly on your specific circumstances and type of hair loss, so it's important to schedule a consultation with a scalp micropigmentation specialist.
Experiencing Hair Loss
Scalp Micropigmentation (SMP) is a hair loss treatment that can be used in a variety of situations. When other hair loss treatments have failed, many men turn to this option. In addition, unlike other methods of dealing with hair loss, Scalp Micropigmentation is completely effective. That's because it's a cosmetic tattoo that makes it appear as if you just got a new buzz cut!
Are you afflicted with Alopecia?
People with alopecia can have one of several types of alopecia. And, with Androgenetic Alopecia, or common male pattern baldness, accounting for approximately 95 percent of hair loss in men, alopecia is a common reason people seek the assistance of hair loss specialists. Alopecia can appear at any age and can be mild or severe. However, because alopecia is characterized by patchy hair loss that worsens over time, hair transplant surgery may not be the best option. Scalp micropigmentation can help fill in hair loss patches as they appear, and the treatment can be repeated as needed.
If you are experiencing hair loss or have a scar that you would like to conceal, it is time to consult with your local hair loss specialists. Some hair loss conditions are not advanced enough to warrant a hair transplant. Scalp micropigmentation, on the other hand, is a non-invasive solution that can help you regain confidence in your hair with minimal effort.
Receding Hairline
The most common candidates are men with receding hairlines. Micropigmentation can actually restore their former appearance by lowering their receding hairlines.
If their hairlines aren't receding but a pesky little bald spot is forming on the crowns of their heads, micropigmentation can help there, too.
Because shaved hair follicles are replicated, scalp micropigmentation benefits men with receding hairlines. However, men and women with thinning hair will be able to reduce the stark contrast between the scalp and the remaining hairline.
Thinning Hair
First and foremost, it is aimed at the scalp. It focuses on thinning areas of the hairline. Micropigmentation creates shadows and depth by layering dots of different black hues.
These layered dots are no bigger than your natural hair follicles. This enables them to blend in with your existing hair.
Want a More Powerful Hairline?
Hair loss does not always affect the entire head, but rather the hairline. Scalp micropigmentation can easily restore a receding or diminishing hairline. This treatment will make it appear as if hair follicles are growing in the areas where hair loss has occurred. Stronger hairlines can be achieved with a simple scalp micropigmentation treatment rather than a full hair transplant.
Have scars that you'd like to conceal?
People with scars on their heads, whether from a head injury, a failed hair transplant, or any other reason, may want them covered. Scar revision, fortunately, is possible with scalp micropigmentation. This procedure can help to conceal scars by making it appear as if hair follicles are growing around and over the scar. This will help to conceal the scar and blend it in with the surrounding hair.
Conclusion
So, what do you think? Are you ready to reclaim your hair density right now? We've seen countless people leave our treatment centers with a new lease on life because they're no longer looking for ways to conceal receding hairlines, bald spots, or thinning hair.
Determining whether or not you're a good candidate for scalp micropigmentation depends significantly on your specific circumstances and type of hair loss, so it's important to schedule a consultation with a scalp micropigmentation specialist.
There's no denying that a little self-assurance goes a long way. And it isn't just about vanity. If you're sick of people asking you how you got that scar on the back of your head, there's a way to get rid of it.
Scalp Micropigmentation is a low-maintenance solution to hair loss that is always effective. SMP NYC's experts will put together a plan that works for you after a brief consultation. After two to three sessions, you'll receive a micropigmentation treatment that will turn heads and change your life!
---