---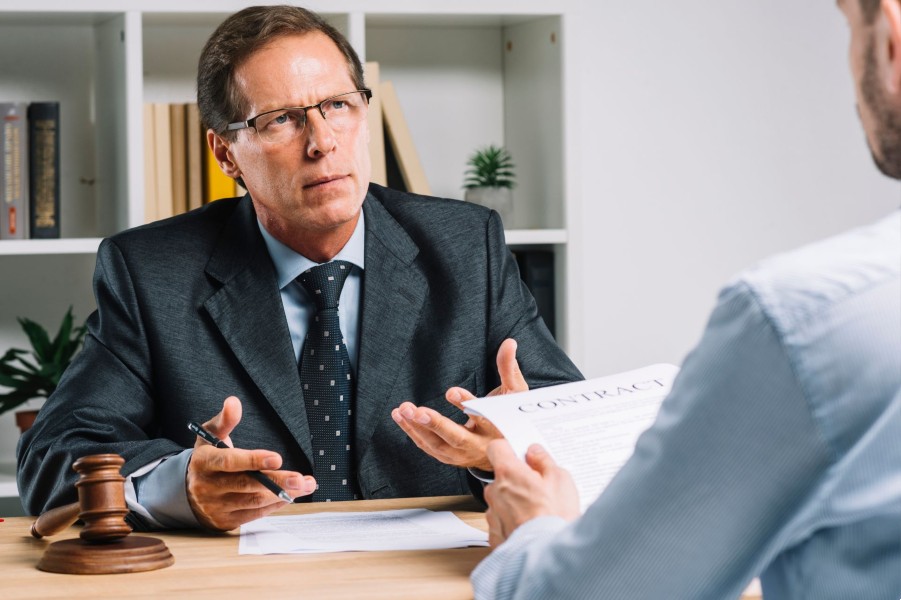 Hiring a personal injury attorney in Santa Clarita doesn't have to be stressful.
Arm yourself with the right conversation points and get ready to come away from the initial consultation with answers to your questions. 
During the first meeting with your lawyer, you should establish if you have a case and whether your accident is worth pursuing. Some law firms offer a free initial consultation to try to entice business into the office. This means you can find out easily if you have a case and usually without paying a dime. If you then pursue a no-win, no contingency fee law firm, there is absolutely no reason not to seek compensation for your injuries. You need to find an experienced local Santa Clarita personal injury attorney to deal with your case effectively. Only an experienced lawyer can win your case and get you the compensation you deserve.
Things to Discuss with Your Lawyer During the Initial Consultation
We consulted with an expert local Santa Clarita personal injury attorney to find out what you should talk about with your lawyer during the initial consultation. Their expert legal advisors informed us of the vital elements related to your case that you ought to discuss.
Tell Them Your Story
The first thing you must do is tell them the story with as much detail as you can. They will need to know all the details so they can advise you what your stance is in the eyes of the law. They may ask you some uncomfortable questions but make sure you answer truthfully. Your personal injury lawyer needs your side of the story, even if you are guilty of some of the blame. They can't defend you against things that you do not warn them about.
Remember that anything you say to the lawyer in that consultation is completely confidential. They will not repeat what you say to law enforcement or an insurer.
Show All Your Evidence
Your lawyer will want to know if you have any evidence that can back up your claim. This means hospital treatment reports, medical receipts, traveling expenses, pictures of the scene of the accident, witness statements, and anything else you can find to back up your claim. Expect that the lawyer will prompt you to collect anything else that may be useful to you that you hadn't thought of before. This is just one of the many ways that a personal injury attorney can help you win your case.
Discuss Fees
Try to get some pricing for your case. Discuss what the lawyer's fee is and when they will collect it. Even in a no-win, no-fee law firm, ask what that fee will eventually be. Discuss what they think you could win in a settlement. They will tell you frankly if they do not think you can win your claim.
Discuss Experience and Past Cases
A final thing you ought to talk about in the initial conversation with your lawyer is how many clients they have. You should talk about how many cases similar to yours they have handled before. Do they routinely take cases like yours, or are they focused on other types of accidents. Is a road traffic accident lawyer as useful to you as a trip and fall specialist? 
And Above All…
Remember that one initial consultation does not mean you become locked into a deal. You choose if you want to continue or not. There are usually no obligations to hire that firm if you find they can't give you satisfactory answers.
---