---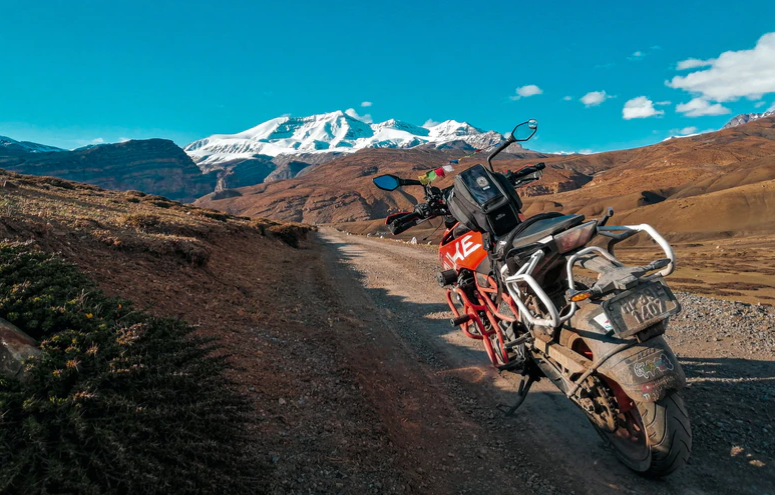 Nothing compares to the anticipation of your first road trip – days of planning are behind you while a lot of fun and tons of exciting moments lie ahead.
You have researched the destination, and now you just have to throw a couple of things in your backpack, and you are set for the flying start, right?
Slow down – if you want everything to run smoothly, a little bit more forethought couldn't hurt. We bet you've heard that famous "less is more" from seasoned bikers but do not realize that it's not just a fancy saying. You will have to pack light, small, and wise. Confused? Do not be because we're going to share with you expert advice on what to pack for your first motorbike odyssey to make it a real hammer. 
So, let's dive into the nitty-gritty of packing the right way!
Documents
Although those are not a big deal to pack, it is very important not to forget some of them at home and keep them in a safe and secure place, for instance, in one of the compartments of your backpack. Apart from your ID and vehicle papers, you will need motorbike insurance and info on roadside assistance. By the way, it makes perfect sense to complete a special safety course before embarking on your first adventure as it can not only prepare you for a demanding trip but also can bring you a better price for your bike insurance.
What To Wear
Well, even though we talk about packing, it feels appropriate to start with the things you are going to wear. Depending on the weather conditions and your plans, you might opt for a rain jacket or a heated riding suit. The point is when you know what you will wear, it is much easier to figure out what you need to take with you to make up for any eventual shortage. 
Needless to say, a helmet is a must. To protect yourself from harsh weather conditions and eventual accidents, always wear a full-face helmet. Just a piece of advice, do not buy cheap stuff. Although such helmets are often good-looking, they do not serve the main purpose – do not protect your head from injuries.
Clothes
Despite what many newbies think, packing right doesn't mean having many different items when they serve only one purpose but directly the opposite. It means choosing one thing that can serve multiple purposes. Well, it is a kind of art, a talent if you want, being able to determine your needs in advance and adjust your luggage accordingly.
Do not dream big in terms of clothes unless you are going to join an exquisite gala dinner somewhere on your way. Be practical, two pairs of socks and underwear, a couple of shirts, two pairs of pants (in the case you are plotting to be on the road for a week), and a pair of shoes or sneakers (plus riding boots that you will wear). Add two pairs of gloves, and you have everything you might need during your trip.
Now, it is time to pack all the stuff. The experienced bikers recommend grouping smaller items into separate plastic bags and roll up shirts and pants, so they take as little space as possible. Make sure that all your travel bags are waterproof. Otherwise, even light rain can completely ruin your journey.
Sunglasses 
Even if you have a windshield (we really hope you do because it is almost impossible to stay fit after several hours of riding against the strong wind) and a helmet, your eyes are not protected with sunglasses. First of all, you have to know that according to numerous studies, the risk of developing cataracts or keratitis is tripled by long-term exposure to the sun's UV (ultraviolet) rays. Therefore look for sunglasses with polarized lenses covered by a special coating that absorbs the sun's rays. 
Secondly, apart from the sun, you will have to fight dust and flying debris that might turn out to be a much bigger issue than one would expect. At night or when it rains, wear specially designed goggles able to protect your eyes from various tiny insects, among other things. It is also a good idea to have eye drops at hand intended to soothe dry and irritated eyes. Your eyes might become dry even though you are wearing sunglasses.
GPS
To stick with the planned route, it is great to have a portable GPS. Or, update the maps app you have on your phone. Alternatively, you can use a map but make sure to mark the desired route in advance.
Cooling Neck Wrap
Of course, this piece of advice is only for hot summer days but believe it or not, and a cooling neck wrap can become a real game-changer. Cotton stuff is a big no-no – it is too heavy and takes a lot of space. Plus, it is far from being the best material for riding because it gets sweaty and wet very quickly, and no one loves that damp feeling. Stick with quality synthetic designed with bikers in mind because such clothes are also easy to wash and can dry at lightning speed.
Bungee Cords
If you do not want to lose half of your belongings on the road, buy bungee cords, and secure your luggage with them. Pay special attention to items that couldn't fit into a bag and should be tied separately.
First Aid Kit
It is not only because you are obliged to have it but first and foremost because you need it. Check all the items in your First Aid Kit and replace those already expired or with almost empty packages. By the way, if you travel in a group, there is no need for everyone to take his or her own kit. One for a smaller crew or two for a larger team is just fine.
The less-is-more approach can be a bit challenging for novices, hence set aside enough time for planning your packing in detail and even trying it out. When you do it the right way, nothing can stop you from enjoying your first big motorbike trip.
---