---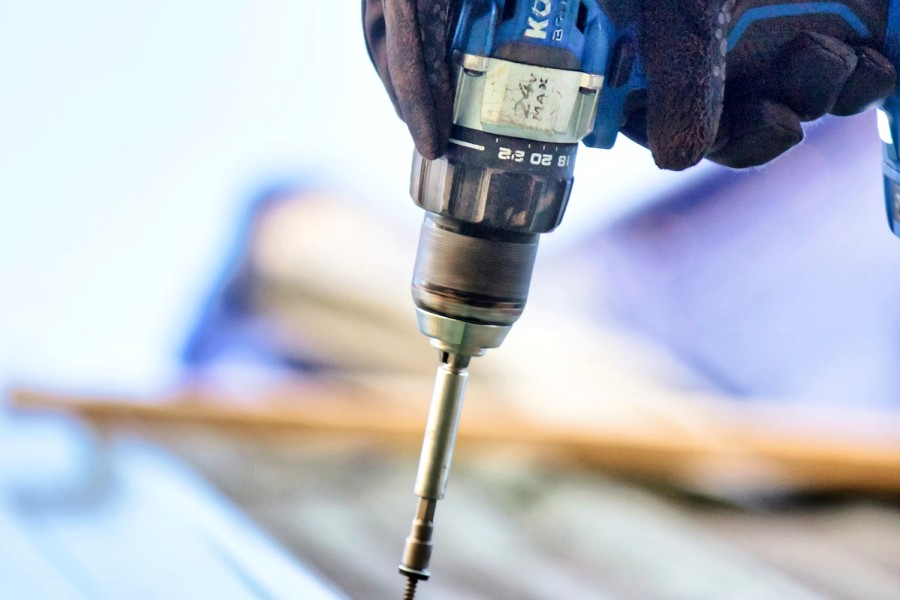 Are you in the market for a new roof or are you looking to repair one?
It's important to choose the right roofing contractor as this is no small job. Not only does selecting a great contractor reduce your risk of any potential roofing issues, but it also ensures that your investment will be worth every dollar spent. Whether you're getting ready to have a brand-new installation or repair an existing one, there are some key factors to take into consideration before signing with the first company you find on Google. Let's dive into it!
Experience
Hiring a contractor with several years of experience means entrusting your roof to someone who has seen it all and knows how to handle any issue that may arise. With this experience comes knowledge and skills that cannot be taught, but rather learned through years of working on different types of roofs. A seasoned contractor like theroofrangers.com knows what materials and techniques work best for different roofing problems and can provide expert advice on how to maintain your roof for years to come. Trusting your roof to an experienced contractor ensures peace of mind and a job well done.
Licenses and Certifications
Make sure to choose a roofing contractor who is licensed and certified. This shows that they have met all the necessary requirements and are recognized by industry standards. A license also ensures that the contractor has insurance, which is vital in case of any accidents or damages during the project.
Certifications from reputable organizations such as the National Roofing Contractors Association (NRCA) indicate that the contractor is up-to-date on industry practices and committed to providing quality work. Choosing a licensed and certified roofing contractor guarantees expertise and protects you from any potential legal issues.
Insurance
When you're hiring a professional roofer to work on your property, there are a lot of factors to consider. Among them is the insurance the contractor has. It may not be the most exciting thing to think about, but it's incredibly important to protect yourself against any potential accidents or mishaps.
If a contractor doesn't have the right insurance, you could be left footing the bill for any damages or injuries that occur on your property. So when you're reviewing potential candidates for the job, make sure to ask about their insurance coverage. It's a crucial piece of information that could be a lifesaver.
Local References
A reputable roofing contractor should have a list of satisfied local customers who are more than happy to recommend their services. Ask for references and follow up with them to get an idea of the quality of work and customer service provided by the contractor.
Check online reviews as well to see what previous clients have to say about their experience. A company with mostly positive reviews is likely to provide quality work while a contractor with negative reviews should be approached with caution.
Written Estimates and Contracts
Never agree to verbal estimates or contracts. Always insist on a written estimate detailing the cost of materials, labor, and other expenses before signing anything. The contract should clearly outline the scope of work, the estimated timeline, and the terms of payment. Having everything in writing gives you legal recourse should anything go wrong. It also prevents any misunderstandings or hidden charges.
A reputable contractor won't hesitate to provide a written estimate and contract as they understand the importance of transparency and communication with their clients.
Warranty
A reliable roofing contractor will stand by their work and provide a warranty on both materials and labor. This means that they guarantee the quality of their work and are willing to fix any issues that may arise within a specified period after completion of the project.
Be sure to read through the warranty carefully and ask any questions you may have before signing off on it. A good warranty usually ranges from 5-10 years and gives you peace of mind knowing that your roof is in good hands.
Communication
Picture this: you decide to get your roof redone. You hire a contractor and suddenly they're off and running with the project. You don't hear from them for days, even weeks, and you're left wondering if everything is going according to plan. It's a stressful situation that can be avoided with one simple thing: good communication.
When you work with a contractor who keeps you informed every step of the way and is readily available to answer any questions you may have, it's a game changer. Suddenly, you're no longer in the dark and can trust that the project is progressing smoothly. Don't underestimate the power of communication — it's key to a successful roofing project.
Reputation and Trustworthiness
Select a roofing contractor with a solid reputation and trustworthiness. You want to work with someone who is reliable, punctual, and has a good track record of delivering quality work.
Do your research and ask for recommendations from people you trust. A reputable contractor will have positive feedback from previous clients, and certifications from industry organizations, and will be transparent in all aspects of the project. Don't be afraid to ask questions and trust your gut when making your final decision.
Quality Materials
If you are investing in a new roof, quality matters. A good contractor will use high-quality materials that are durable and long-lasting. Be sure to discuss the type of materials being used in your project and do some research on their quality.
Low-quality materials may seem like a cost-saving measure initially, but they can end up costing you more in the long run due to frequent repairs and replacements. On the other hand, investing in quality materials will ensure that your roof is in top condition for years to come, saving you time and money.
Your roof is a considerable investment and serves as the first line of defense against the elements of your home. Therefore, you should ensure that the contractor you choose has the experience, credentials, and reputation to deliver a quality job. Whether it's a minor repair or a full roof replacement, don't rush the process — take your time to do your research and choose a contractor who offers high-quality materials, provides written estimates, communicates effectively, and stands by their work with a solid warranty. The goal is to have peace of mind knowing that your home is in good hands.
---