---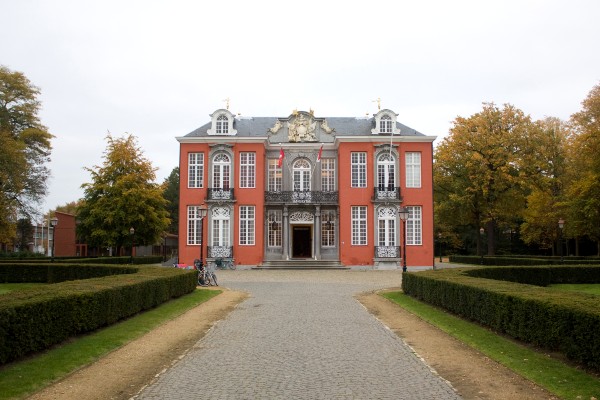 Hoboken is a fantastic little area in New Jersey that's almost 175 years old. 
Before it gained its name, this section of land was everything from dueling grounds to a departure area for immigrants. So if you ever find yourself in the area and aren't sure what to do or see, these are the top sights to stop at!
Ride The Staten Island Ferry
The best way to arrive in Hoboken from Staten Island is the Staten Island Ferry.  This Ferry operates 24 hours a day, seven days a week, with boats quickly leaving every fifteen to twenty minutes during peak times and every thirty minutes during slower times.  
This is the only mass transit available between Manhattan and Staten Island and has been completely free to use since 1997.  This is one of several ferry systems in the Big Apple and is often regarded as the best one.
Enjoy the Hudson River Waterfront Walkway
If you want breathtaking views, especially at night, you should visit the Hudson River Waterfront Walkway to take it all in.  This strip of land leads down to the Staten Island Ferry and offers a chance to catch your breath and take it slow.
This iconic view of the NYC skyline has been used for everything from tee-shirts to movies and is a major part of popular culture, so it can feel amazing to walk while viewing it.  This path has many benches, lights, and is a generally safe place for the entire day, and is just a short walk from many Hoboken apartments.
Learn at the Hoboken Historical Museum
Formed in 1986, the Hoboken Historical Museum offers rotating exhibitions and activities related to the diverse and incredible history of the city.  Through the Hoboken Oral History Project, the museum has gathered stories about every part of life within the town.  This means anything from vaudeville performances to political campaigns to national tragedies.
Hoboken has had a long and incredible history, so getting to take a moment and walk through it while listening to the voices of the past talk about everything that's happened here can be an incredible experience.
Visit the Weehawken Dueling Grounds
Between the 1700s to 1840s, this area in Hoboken was a famous dueling grounds for any pair that got in a fight.  Recently popularized through the Broadway hit Hamilton, these grounds are where Alexander Hamilton and Aaron Burr had their duel that resulted in Alexander Hamilton's death.
Thankfully, dueling is illegal now, but standing here and knowing what used to be can be a grave reminder of the past. 
Learn At The Hoboken Fire Department Museum
If you're curious about the local fire department and its history, or you have kids that you'd like to educate about fire safety and the importance of trusting firefighters, the Hoboken Fire Department Museum is a fantastic place to start!
This small museum offers exhibits on everything from fires from the 1800s to the search and rescue that firefighters had to do on September the 11th, 2001.
---