---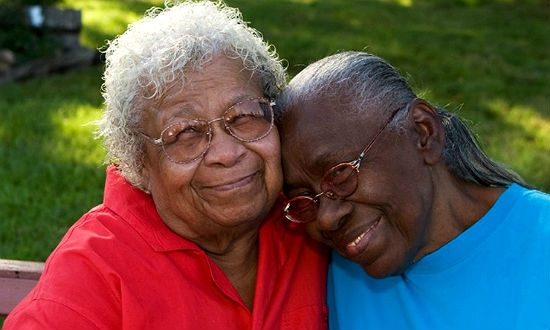 Everybody needs someone or other to take care of themselves. Particularly elderly and disabled people. 
However, are such caregivers suitable for your needs? Not exactly! WHO (World Health Organization) reports that every two in three staff members in nursing homes and caretaking facilities abuse elderly persons. 
How to ensure your elderly parents are in safe hands?
This is where CDPAP (Consumer Directed Personal Assistance Program) provides an excellent solution.
Here is the complete basic information about CDPAP and how it helps you take care of elderly citizens. 
Consumer Directed Personal Assistance Program (CDPAP) is a New York State Medicaid initiative that permits consumers or elderly citizens to choose their own personal caretakers. 
Anyone, including family members and friends, can care for the patient unless it's not the patient's spouse and parents. 
This scheme's basic idea is that no one can take care of a patient better than their beloved ones like family and friends.
In exchange for the service they provide and after the enrollment, the chosen caretaker will get paid. 
Taking responsibility for one's care involves so many things, such as hiring, organizing schedules, firing (if things didn't work out), and handling unexpected situations.
All these steps can be manageable for some people, while for others, it might be a daunting task. 
In such cases, relying on an established caregiving agency would be a great idea. The agency would take charge of their caregiver management, record their working hours, issue their paychecks, and handle any problems with the caregiver. 
Even these agencies will provide complete training, screen the potential caregiver and send it to you. Plus, this is a great advantage for people who don't have a friend or relative in their mind to help them. 
Although the scheme is appealing for the consumers (patients), there is one downside to it, the number of care hours fundable per week. 
Who is eligible for CDPAP?
To receive care from CDPAP, you must:
Have Medicaid

Reside in New York

Require home care
To be a personal assistant or caretaker under CDPAP, you must:
Be 18 years age and above

Not a spouse or parent of the person receiving the care. 
The unique and best part of CDPAP is that you don't require any qualifications or certifications to be a caretaker. You can provide medical care like administering injections and completing the housework. 
Besides, certified caretakers such as Home Health Aides (HHA) can also provide care for the consumers enrolled through CDPAP. 
Unlike the aides who are limited to perform certain tasks and medications, CDPAP attendants have more responsibilities. 
The major motive of CDPAP is to provide home health care efficiently and give joy to the end consumer. 
When a known person takes care, the chances of improvement in the consumer's health will increase and also, if any health issues or hazards occur, they can notice at the earlier stages itself. 
After all, patients prefer to stay out of hospitals and look forward to the care and love CDPAP promises to provide. 
How to begin the process?
Before enrolling as a personal assistant in the CDPAP scheme, you need a doctor certification for TB (Tuberculosis) test and immunization proof against Rubella/ Measles. 
This is to ensure the caretaker is healthy enough to take care of the consumer. Additionally, consumers seek healthy individuals because the infections shouldn't transfer either way.
Clear guidance is given to these caretakers before dealing with the consumers.
You can check Medicaid CDPAP in New York State to enroll as a personal assistant.
Final Thoughts
CDPAP is an amazing initiative to take care of patients as a family member. You can entrust these individuals completely.
---