---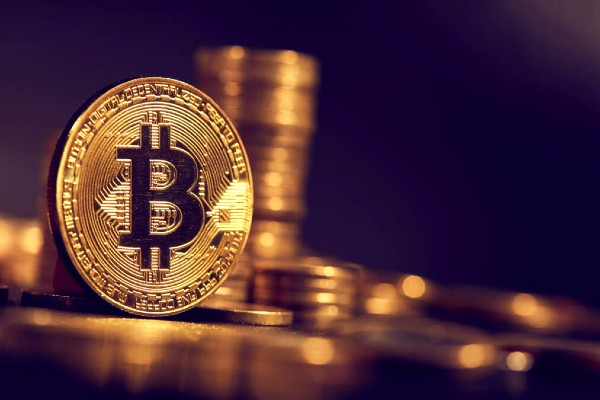 Bitcoin is a cryptocurrency and worldwide payment system. It is the first decentralized digital currency, as the system works without a central bank or single administrator.
Bitcoin was invented by an unknown person or group of people under the name Satoshi Nakamoto and released as open-source software in 2009. Bitcoin is unique in that there are a finite number of them: 21 million.
Uses of Bitcoin
Bitcoins can be used to buy goods and services online, or they can be held as an investment. Bitcoin is traded on a number of exchanges, such as Bitstamp, Coinbase, Gemini, and Kraken. Bitcoin has a low correlation to other asset classes, making it a potentially desirable investment during times of market volatility. Bitcoin Up is notoriously volatile itself, however, and investors interested in Bitcoin should keep up to date with the latest Bitcoin news.
1) buy Bitcoin at market price There are many different ways to buy Bitcoin online. The easiest way might be one of the various Bitcoin exchanges like Coinbase or LocalBitcoins. Once you have bought Bitcoin, it can either be stored on your own bitcoin wallet or kept at the exchange for trading purposes.
2) Buy Bitcoin at a discount price You can also purchase Bitcoin through deal websites like eGifter. These sites offer discounts on Amazon gift cards in exchange for Bitcoin. When you use these gift cards to shop on Amazon, you're essentially getting an extra 5% – 15% off your purchases! It's a great way to save on holiday shopping or everyday expenses.
3) Bitcoin Mining is the process of verifying transactions in the blockchain. This is done by solving complex mathematical problems with computers in order to verify Bitcoin transactions between users on the peer-to-peer Bitcoin network. Solving these maths problems is known as proof-of-work (PoW) and the first miner to solve each problem receives a specified amount of Bitcoin as a reward for their work. The more people are trying to mine Bitcoin, however, the harder it gets! Currently, the number of miners has increased exponentially since 2009 due to Bitcoin's rise in popularity; today, there are large warehouses dedicated solely to Bitcoin mining located all over the world. These warehouses contain high-powered computers with high-speed hardware designed to mine Bitcoin at an extremely rapid rate. Bitcoin mining has been criticized by environmental groups for the amount of electricity required to solve these maths problems. Bitcoin miners also compete amongst each other in a race to find Bitcoin; once a miner finds Bitcoin, it gets harder and harder for anyone else to find Bitcoin! This encourages more people to join the Bitcoin mining network, which increases Bitcoin's supply (and subsequently drives down prices).
4) Cloud Mining enables users to purchase mining power hosted in remote data centers. The majority of cloud mining companies are actually Ponzi schemes that overstate their expected returns; there are many cases where users have purchased cloud mining contracts only to receive nothing back at all. However, there are a number of Bitcoin mining companies that have been around for some time and represent the safest Bitcoin cloud mining operations. These Bitcoin cloud mining companies have established a reputation for being reliable, profitable, and transparent. For those who want to invest in Bitcoin but don't want to deal with running specialized hardware on their own, Bitcoin cloud mining is a great option!
5) Bitcoin Faucet Bitcoin faucets work by paying out tiny fractions of a Bitcoin in exchange for loading a page full of ads. Other sites pay Bitcoins for watching videos or doing tasks. In most cases, you won't earn enough from these ads to make much money; however, they are definitely fun if you enjoy getting paid for clicking on ads! Check out some Bitcoin faucets here.
6) Bitcoin Lottery Bitcoin gambling sites are another fun way to earn Bitcoin. Bitcoin lotteries work by allowing users to bet Bitcoin on an outcome of a game that takes place via the Bitcoin blockchain. The game might be heads or tails, the World Series, or something else- it all depends on what the website offers! Check out some Bitcoin lottery sites here.
7) Earn Bitcoin from websites There are several websites that pay Bitcoins for doing tasks like watching videos, playing games, answering surveys, trying new apps, etc.; these types of tasks are called microtasks. Most of these websites pay very little in terms of Bitcoin but are usually worth your while because you can do them while watching TV or anywhere else.
---