---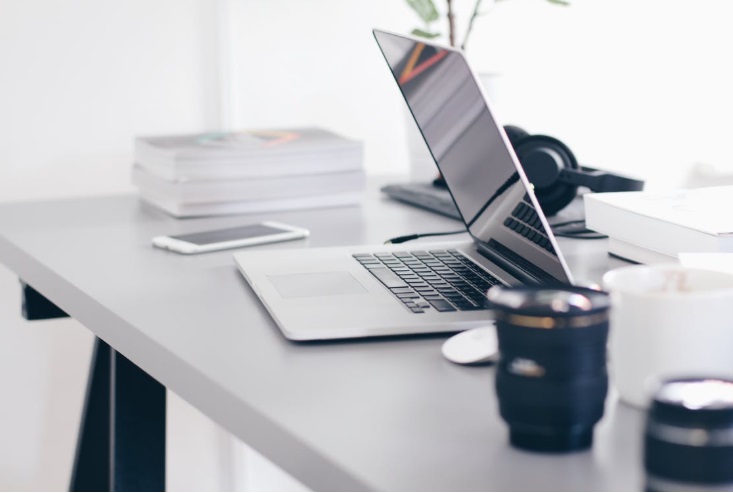 By Bretton Love
There has never been a better moment to learn data analytics and enter the working world as a data scientist. Not only is the job landscape promising, but there are also multiple opportunities that you can make use of in multiple industries. Working in business analytics also gives you the option to work remotely or become self-employed.
If you are passionate about data analytics, it's important that you gain the right credentials which can open new doors and give you the choice to work in a wide variety of roles. With that in mind, here are some of the roles that graduates can go into from obtaining an MSBA (Master's in Business Analytics).

Data Scientist
The main role of a data scientist is to help businesses interpret and manage data, alongside solving complex problems using their knowledge and expertise in a variety of data niches. Some of the other responsibilities of a data scientist include:
Choosing features, building and optimizing classifiers
Extending business data with third party sources of information (when required)
Improving data collection procedures
To succeed as a data scientist, you will need to have an excellent understanding of algorithms and machine learning techniques, including Decision Forests, Naïve Bayes, and SVM. Data scientists must also have excellent communication skills and good applied statistical skills.

Management Analyst
A management analyst is responsible for conducting and preparing options and procedures manuals to help support the management of a business operate more effectively and efficiently. Some of the main duties that a management analyst is required to carry out include:
Collecting and organizing information about the problem to be rectified or the procedure to be improved
Examine financial data, including expenditure, revenue, and employment reports
Gather financial or business data
Recommend new organizational changes, procedures, and systems
Management analysts are required to have 5+ years of managerial experience in sales, management, or other related fields. An MBA is the preferred degree of choice to work as a management analyst.

Operations Research Analyst
An operations research analyst assists a business to help them make better decisions based on available and relevant data. Using advanced mathematics and analytics, an operations research analyst will identify and fix problems by conducting thorough investigations of complex obstacles and challenges. The typical responsibilities of an operations research analyst include:
Identifying and solving real-world problems
Collecting, organizing, and analyzing data from a variety of sources
Interviewing and surveying workers who are involved in the process
Advising business managers and executives on which practices to take
Individuals who are interested in pursuing a career as an operations research analyst can obtain several advanced degrees, such as an MBA or an MSBA, however, a bachelor's degree in business, engineering, or other related majors may be sufficient for some entry-level roles.

Marketing Analyst
A marketing analyst is responsible for tracking advertising costs, exploring market trends, and researching consumer behavior. To flourish in this role, you will need to have extensive experience with PPC campaigns and be capable of processing and analyzing marketing data. In addition to the duties listed, a marketing analyst must also have knowledge in:
Analyzing sales funnels and customer intent
Reporting on marketing KPIs like conversion rates, leads, and social media engagement
Tracking email campaign metrics
Recommending campaign and website optimizations
Marketing analysts must have strong presentation skills, a deep knowledge of data collection methods, and have experience in marketing or another related field.

Business Analyst
The purpose of a business analyst is to work with companies to help them enhance their processes and systems. To do this effectively, business analysts must conduct research and analysis in order to offer solutions to business problems. A business analyst must also know how to:
Communicate with senior people in businesses to find out what they hope to achieve
Formulate ways for companies to improve
Analyze the structure of an organization, and how it uses technology
A business analyst must also have extensive knowledge in predictive analytics, which is the use of data, machine learning techniques, and statistical algorithms. You can study for a masters in predictive analytics online with schools like Suffolk University, whose mantra is 'made in the USA'.

Big Data Consultant
A big data consultant should know how to design strategies and programs to gather, store, and visualize data from numerous sources for specific projects. A big data consultant must also know how to lead a project and team towards success. Some of the key attributes and credentials a big data consultant needs include:
A master's degree
Excellent written and oral communication skills
Commercial awareness
Interpersonal skills
A big data consultant must also enjoy working in a competitive and fast-changing environment, as well as have the ability to handle several tasks and responsibilities simultaneously.

Business Translator
A business translator acts as the middleman between the business and technical teams. Business translators are highly trained at hearing business pain points or challenges and knowing how to describe a solution using data. Throughout the execution of a project, business translators help to:
Maintain focus on the business value
Avoid projects sliding off track
Provide actionable next steps to drive value
Communicate project findings into a roadmap
Confirm the success criteria and ROI
Often regarded as the missing link to make data science projects stay intact, completing an MSBA degree can provide you with the qualifications and skills needed to work as a business translator.

Financial Analyst
The role of a financial analyst is to research microeconomic and macroeconomic conditions along with business fundamentals to make business, industry, and sector recommendations. Some of the main duties a financial analyst is expected to carry out include:
Improving financial status by analyzing results
Identifying trends
Recommending actions to management
Monitoring variances
Financial analysts are used by investment banks and insurance companies, so if you are interested in this role, completing an MSBA or similar degree can give you the foundation and credentials needed to succeed.
With a wide range of career options that you can explore, obtaining a master's in business analytics can open more doors and opportunities, helping you to find a role that matches your skillset and capabilities.
---