---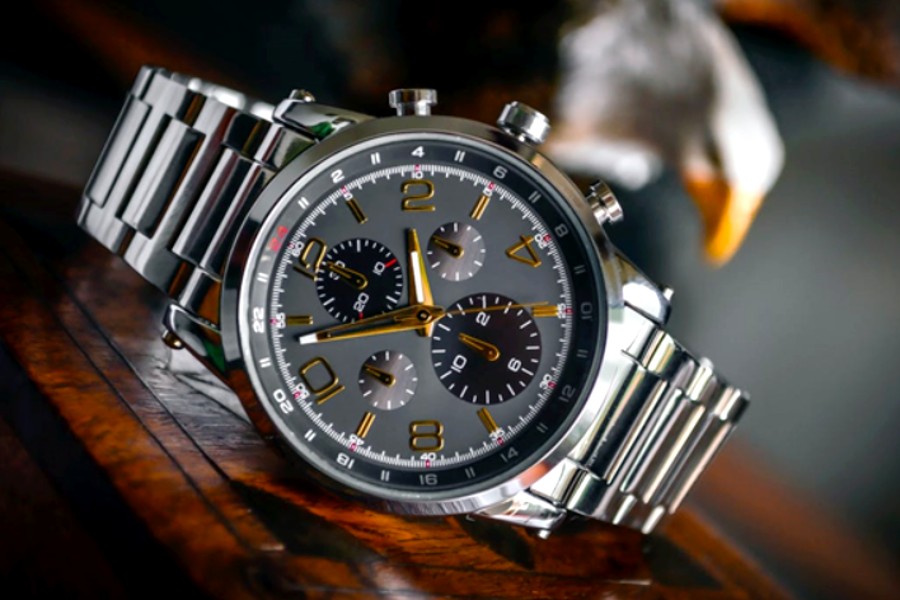 If you are in the market for a luxury watch, it is likely that you are interested in learning about some of the most recent trends in the industry.
After all, you don't want to invest a lot of money throughout a watch only to discover a few years down the road that it is no longer fashionable.
If authenticity is important to you, your best bet is to buy from an authorized retailer of the watch brands you're interested in. You should know that this is the most expensive option, so keep that in mind when shopping for watches. You can find the best men's Rolex watches for sale at Chrono24. They are a market leader and well-known for their high-quality timepieces
Fortunately, in this article, we will discuss all of the latest trends in luxury watches that are important for you to be aware of. Let's get started!
Replica Gold Watches Are Back in Style
The timeless elegance of gold watches has never really gone out of vogue. After all, they're made of gold, which is universally regarded as a symbol of wealth and prestige. Nonetheless, they have lost some of their once widespread appeal in the previous two decades.
This, however, is beginning to alter. High demand has driven up the price of stainless steel luxury timepieces to unprecedented heights.
As a result, many investors are considering gold as a viable alternative. The current economic climate has resulted in a modest resurgence in demand for gold watch cases.
Slimmed-Down Hybrid Smart Watches
Throughout the 2010s, smartwatches were widely popular. Many appreciated the convenience of having an integrated fitness tracker and phone hub. But, the excitement surrounding smartwatches has begun to wane as we enter the 2020s.
Truth be told, high-end timepieces are a popular accessory these days. However, most smartwatches have a similar appearance, thus there is little to no stylistic variety.
If, however, you aren't quite ready to give up your fancy smartwatch, what should you do? Get a hybrid smartwatch, it's that easy. In appearance, these items stay true to the classic style of high-end timepieces.
The key distinction is that they can connect to your phone as well. It looks well with modern watch designs while also keeping tabs on your exercise, rest, and music preferences.
In 2023, the fusion of luxury timepieces and smartwatches is expected to continue to advance thanks to the work of prominent designers like Michael Kors.
There will always be a market for stainless steel watches.
How do you feel about watch fashions? Is it bothering you that the high-end timepiece you want to gift someone would soon be considered dated? If you've answered yes to both of these questions, then you should look into a classic watch style.
And few timepieces are as timeless as a Rolex in stainless steel. Luxury watches made of stainless steel are analogous to a classic black tuxedo. Even if there are some tweaks to it over the next decade, the overall feel and design will remain the same.
Because of this, it is undoubtedly a top-tier luxury timepiece. If you invest in a high-quality stainless steel watch, it should last you a lifetime. That's fortunate, since once you start wearing it, you won't want to take it off.
Get one while they're still available. Stainless steel Rolexes are in high demand, hence the waitlists at most stores are rather extensive. Get your name on the list quickly if this is the right timepiece for you.
FAQ
Q1. What sustainable materials does Rolex use in its watches?
Because of this, Rolex watches are made from Oystersteel, a steel alloy that is exclusive to the company. Oystersteel is a member of the family of 904L steel, which is known for its extraordinary resistance to corrosion and the exceptional sheen it achieves after being polished. Steels with the grade number 904L find widespread application in the high-technology, aerospace, and chemical industries.
Q2. How does Rolex ensure that its materials are responsibly sourced?
As Rolex does not reveal information about its ethical policies or the specifics of the gold and diamond supply chains it uses, it might be argued that the company is unethical. Yet, the business has pledged substantial resources to charitable causes. And maintains a strong emphasis on CSR.
Conclusion
From the above we conclude that, this article focuses on the most recent developments in luxury watches for travellers, including slimmed-down hybrid smart watches, hybrid smart watches, and replica gold watches. Oystersteel, the steel alloy from which Rolex watches are crafted, is highly corrosion-resistant and has a remarkable lustre, making it an ideal material for a high-end luxury watch.
---