---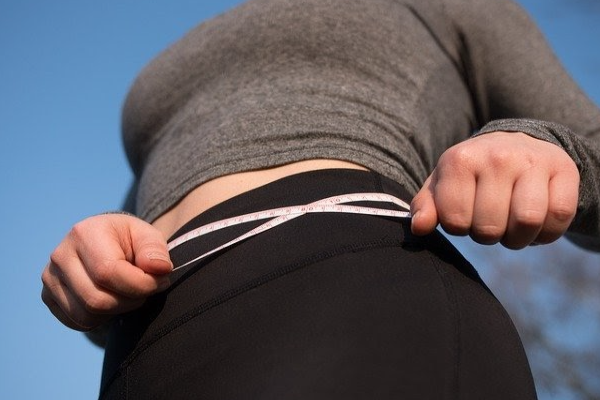 For anyone who is trying to lose weight, they should prioritize their mental health as well.
Mental illnesses such as depression and anxiety can cause someone to eat more or less than usual. If you are suffering from these mental illnesses it might be difficult for you to lose the pounds that you want. Here are some tips on how to take care of your mental health while trying to lose weight.
1. Eat Nutritious Food
A healthy diet is important for everyone. If you are trying to lose weight, it might be hard for you to think about what to eat. Some foods that may cause weight gain are processed meats, sugar-loaded drinks, and snacks, as well as fast food. If you make a mental note of these foods, it will help you avoid eating them. You can find low-calorie alternatives for most junk foods at any grocery store that have about the same taste but fewer calories. This means that If you have been wondering how to lose face fat and body fat, you shouldn't skip meals or starve yourself, it's better to eat nutritious food and exercise. Try to eat balanced meals with a lot of vegetables and drink a lot of water.
2. Get More Sleep
Getting enough sleep is necessary to stay healthy and lose weight if you are trying to do both at the same time, it might be even more important for you to get enough rest, so you can function properly during your day. Not having enough sleep can cause you to eat more snacks when you are awake, which will make it harder for you to lose weight. You should get at least 6 hours of sleep every night so that your body has time to rest and recover.
3. Exercise At Least 30 Minutes A Day
If you are someone who works out every day, then congratulations! You are already ahead in this game of losing weight while taking care of your mental health. For those who don't work out every single day, try exercising for about 30 minutes or more per day. Exercise is an important part of everyone's life because it releases endorphins- chemicals that make you happy. Sometimes people eat more than usual when they are feeling down, so if exercise can release positive chemicals into the brain, then there is another reason to give it a try. You would be surprised at how much better you feel about yourself after working out for 30 minutes every day.
4.  Find A Hobby
Everyone needs a hobby that they enjoy- something that helps them relax and take their mind off of everything else in their life. It can be something like reading, painting, or even doing cross-stitch in your spare time. For weight loss purposes, you should try to pick a hobby that gets your heart pumping. A good idea would be to learn how to play an instrument or join a sports team at the gym. If you are interested in trying these activities out but feel too embarrassed about it, there is always the internet! You can find tutorials on YouTube for pretty much anything that interests you.
5.  Use A Journal
Some people find it helpful to write down their feelings in a journal when they are feeling down. This is a good way to take your mind off of what is bothering you and focus on expressing yourself productively. There are also some studies that show that writing about your feelings can relieve stress as well as make you happier over time. You or anyone who is trying to lose weight or stay motivated should consider this as an option for taking care of their mental health. Even if you don't like writing, there are other ways to express yourself such as painting which might be more up your alley.
6.  Go on daily walks
If you find yourself having a lot of free time because you work from home, try taking long walks every day. This will keep your body moving and give you some fresh air, as well as provide an opportunity for exercise. Even if it's just once around the block or up and down the street, it is better than nothing at all! If you are someone who has trouble motivating yourself to start an activity, this one is perfect because there are no alarm clocks or set times that restrict when you can go on your walk. You can do it anytime during the day, which makes it more appealing to people with busy schedules.
7.  Remember To Relax
Many things in life- not just weight loss- require us to put our best foot forward. What usually happens when you are trying to do something that is incredibly important is that you will start worrying more about the outcome rather than enjoying what you are doing. This can cause stress, which leads to weight gain, so it is important to remember how important it is to take time off in order to relax every now and again. These breaks might seem insignificant, but they make all the difference in the world when it comes to mental health, losing weight, and being happier overall since life isn't just one big race towards losing weight — there are moments of peace along the way too!
Why is taking care of your mental health just as important as physical health?
Mental illnesses and addiction affect everyone, and yet they're still highly stigmatized. People who suffer from them are told that their feelings aren't real or that they should be able to "just get over it," when in reality these people need help coping. If you know someone suffering from a mental illness — whether it's depression, anxiety, or something else — then please don't ignore their struggle. Instead, let them know that you're there for them and offer any help that you can give. Please be patient with them during their weight loss journey and let them know that you care.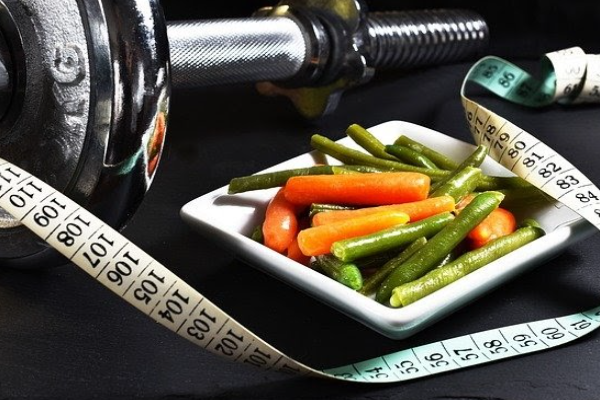 Everyone wants to lose weight and take care of themselves while doing so. The most important thing with losing weight is prioritizing yourself and taking care of your mental health as well as your physical one.  If you have a mental illness it might be more difficult to lose weight, but if you follow these tips then you should be able to get closer to your goal.
---