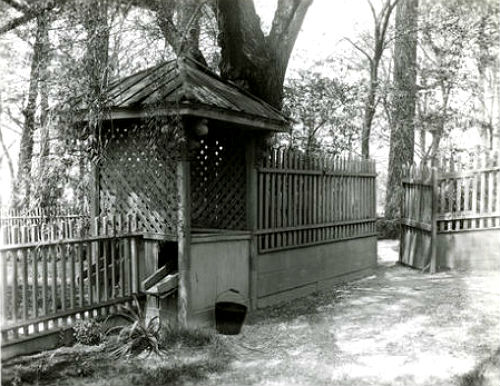 A great photograph by James Reuel Smith of a long demolished Well at 619-621 West 140th Street (now 625-627), near Riverside Drive in West Harlem, NY, on May 13, 1898.
Wells like this wooden one ran throughout Harlem, and north to the Bronx, from the dawn of time to the Wecksquaesgeek "Indian Springs and Wells" to these photographs that document there last years. Like other Wells during this period, this Well was used by the neighbors who lived on the westside of Harlem. The wooden fencing that ran from left to right divides the real estate properties, a black water bucket sits in front of the beautifully constructed Well in this photograph by Smith.
In 1922, Smith published Springs and Wells in Greek and Roman Literature, Their Legends and Locations. He spent much of the years from 1897 to 1901 bicycling around Northern Manhattan taking these priceless images.
Via source
Related Articles
---