---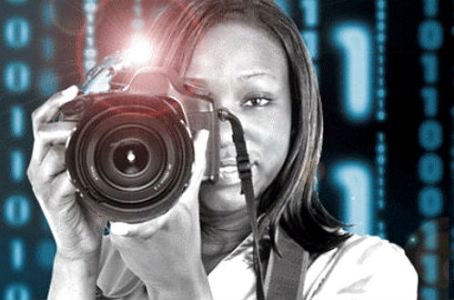 National Black Programming Consortium (NBPC) has launched the second season of Webinar Wednesdays, free training sessions designed to help producers overcome challenges in creating serial content for broadcast and the Web.
The activities, part of the Harlem-based nonprofit's program fund and incubator for TV, Web and multimedia projects, NBPC 360, are designed to inform producers of trends and skills they will need for multimedia projects. The webinars are one of many professional services the media arts organization is offering producers who are registered in the producer portal on their website www.blackpublicmedia.org.
NBPC, the nation's only nonprofit organization dedicated solely to media content about the Black experience, has been bringing stories about the global Black experience to public television since its founding in 1979. The group has gone on to be a leader in the digital space, producing Web series and training the next generation of Web producers of color.
The group recently awarded each of four producing teams between $50,000 and $100,000 in funds to complete pilots of new broadcast and Web series through its NBPC 360 program. NBPC 360 works to identify innovative storytellers and to help them produce quality serial, digital and multiplatform content for public media outlets, including the Web.
Webinars, led by veteran producers and other industry professionals, include:
·         "Thinking Interactively: From Concept to Platform" with Senior Director, Interactive Programs, Tribeca Film Institute, Opeyemi Olukemi on Wednesday, October 7, at 7 p.m. EST. The session will ask: What is a digital story? What are some of the wider opportunities being made available for media makers today, no longer restricted to traditional modes of storytelling?
·         "What Does Impact Have to Do with It?" with Dot Connector Studio Founder and Director  Jessica Clark, on Wednesday, November 18, at 7 p.m. EST. The session will help prepare attendees to be able to show funders how their work connects to a real-world audience; Clark will also identify tools participants can use to accurately reflect the impact their stories are having in the real world.
·          "Where Is Your True Target Audience?" with Borderline Media Founder Jennifer MacArthur, on Wednesday, December 2, at 7 p.m. EST. The session will help content creators find and engage their true audience.
Only 100 seats are available for each webinar; as participation is first-come, first-served, producers are encouraged to sign up now atwww.blackpublicmedia.org.     
"Offering workshops online has allowed NBPC to reach and engage with producers more efficiently and frequently with vital information and the skills training they need to be competitive in this constantly shifting media landscape," said NBPC Director, Programs and Acquisitions, Kay Shaw. "In response to demand, next year we plan to expand our webinar productions to offer master classes and a series of online professional development media courses."
For more information on NBPC or NBPC 360, visit www.blackpublicmedia.org or follow the organization on Twitter (@BLKPublicMedia).
---