---
By Walter Rutledge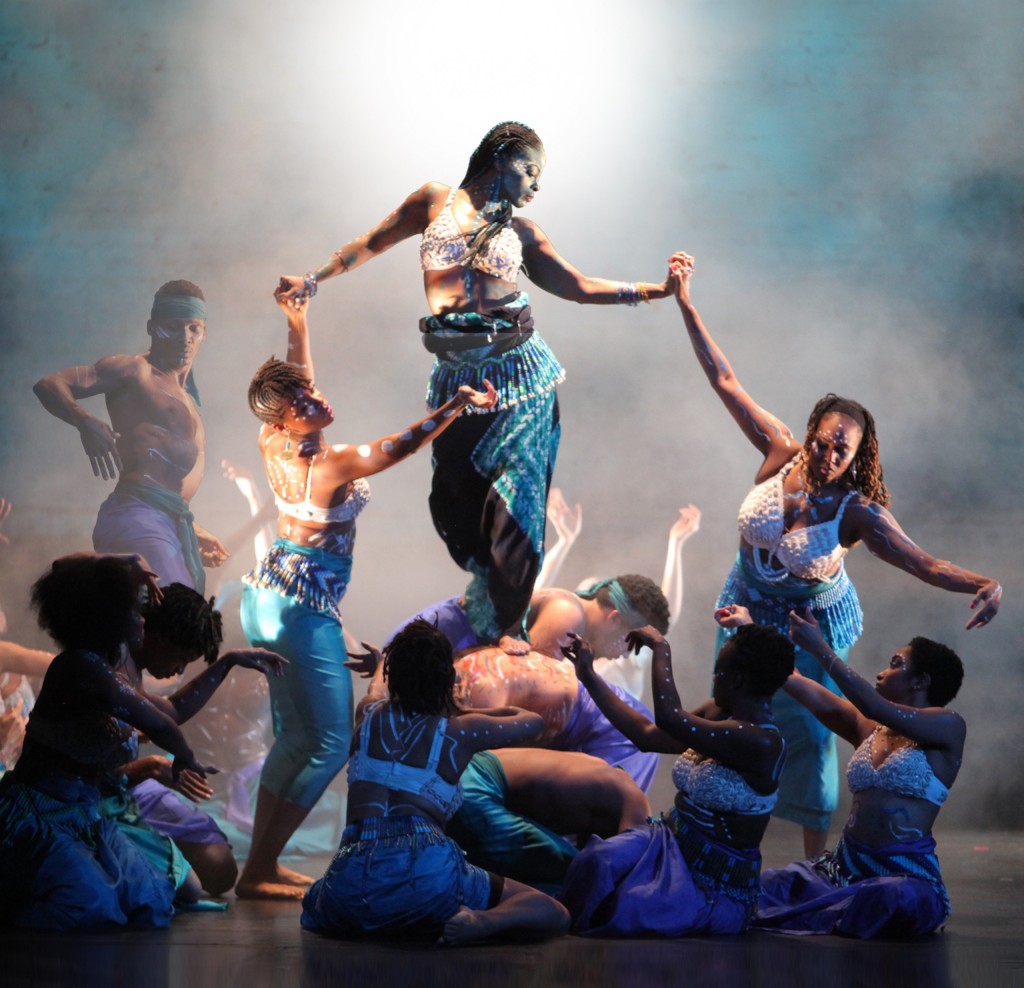 The Apollo presents Kwanzaa Celebration – Regeneration Night on December 27 at 7:30pm. This is the 7th year the Apollo has presented the theatrical extravaganza, which has become a highly anticipated annual holiday event. The evening will feature Harlem's premiere dance company Abdel Salaam's Forces Of Nature Dance Theater, with special guests, Abiodun and Babatunde of The Last Poets, Michael Wimberly, Yacouba Sissoko and F the Elemental. Imhotep Gary Byrd the award winning radio broadcaster, poet and songwriter, will be the host and Master of Ceremonies.
Maulana Karenga created Kwanzaa in 1966, and it became the first holiday specifically for the African-American community. The celebration has its roots in the Black Nationalist movement of the 1960s. The purpose was to bring greater awareness of African cultural and historical heritage to the African American communities. The seven- day celebration, which begins on December 26 and runs through January 1, uses meditation and study of African traditions to unite. Karenga devised the Nguzu Saba, the Seven Principles of African Heritage, which he referred to as a "Communitarian African philosophy".
Each of the seven days of Kwanzaa is dedicated to one of the following principles:
Umoja (Unity): To strive for and to maintain unity in the family, community, nation, and race.
Kujichagulia (Self-Determination): To define ourselves, name ourselves, create for ourselves, and speak for ourselves.
Ujima (Collective Work and Responsibility): To build and maintain our community together and make our brothers' and sisters' problems our problems, and to solve them together.
Ujamma (Cooperative Economics): To build and maintain our own stores, shops, and other businesses and to profit from them together.
Nia (Purpose): To make our collective vocation the building and developing of our community in order to restore our people to their traditional greatness.
Kuumba (Creativity): To do always as much as we can, in the way we can, in order to leave our community more beautiful and beneficial than we inherited it.
Imani (Faith): To believe with all our hearts in our people, our parents, our teachers, our leaders, and the righteousness and victory of our struggle.
A native of Harlem, and a child of the civil rights era Abdel Salaam realized that contrary to Gil-Scott Heron, the revolution would be televised. It would also be documented and elaborated upon as Americans of African decent fought for their inalienable American birthrights of self-determination, economic empowerment and social equality. Salaam saw the importance and value of this celebration long before Kwanzaa became a highly regarded cultural event. His first Regeneration Night Celebration coincided with the formation of his dance company in 1981.
As the celebration has grown in African American communities nationwide so has Salaam's vision and presentation. The sold out family friendly theatrical event at the Apollo Theater is part celebration and ceremony, part education, and total spectacle. Kwanzaa Celebration – Regeneration Night is one of the most successful community-based events at the Apollo infusing dance, music, and poetry with ancestral ritual that unites the Diaspora past, present and future.
Tickets are $12 (Apollo Advantage Price) and $18 full price tickets both can be purchased
in person or by phone at the Apollo Theater Box Office (212) 531-5305; and online at Ticketmaster.com or (800) 745-3000.
In Photo: Company
Photo Credit: Erin Baiano
Related Articles
---