---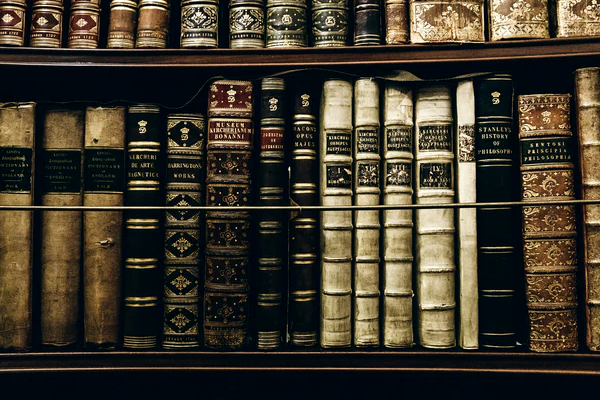 What's the first thing that comes to your mind when you think of a history class? You likely imagine a big fat textbook that's flooded with important dates, events, and names. That's the reason most students perceive history as a dull and boring subject. Worse still, you might shudder at the thought of history assignments and exams.
But here's the thing – studying your history lessons doesn't have to be so difficult and monotonous. In fact, if you use the right approach to learn history, it can be a very fascinating subject. Of course, you still have to memorize plenty of dates and events. But beyond these technicalities, you'll find that history is filled with intriguing real-life stories.
A history lesson can be just as interesting as a science experiment. You just have to use the right way to study it. Since most students struggle with learning and managing their history lessons, we've highlighted a few useful study hacks in today's blog. Read on to find out.
1. Study Throughout the Year
When it comes to history lessons, the first mistake you need to avoid is procrastination. There's no point in cramming the dates of important wars and names of renowned kings a night before your exam. While you might score good grades, this process won't help you understand the fundamentals of why certain things happened in the past.
That's why it is important to read and revise your history lessons throughout the year. This will give you enough time to understand the links between different historical events and the causes behind them. Also, it'll ease the stress of preparing for your exam and make the learning process fun and engaging.
2. Don't Ignore Your Assignments
History assignments are every student's worst nightmare. When you imagine a history essay or assignment, all you can think of are sleepless nights and endless research. But these assignments can be particularly useful in helping you understand and analyze important historical chapters and events. They can even help you draw numerous insights into how different eras of history have impacted our lives.
That's why you need to make sure that you pay adequate attention to each assignment and work hard on it. But how do I get help with my history assignment when the topic is particularly uncommon? This is what you must be thinking right now.
To begin with, you can ask your teacher to provide you with more reading material and references. It's also a good idea to consult your librarian for recommendations and resources. Likewise, you can use Google to find various books, research papers, and analyses related to the given topic.
3. Use Flashcards and Mnemonics
Unfortunately, remembering a ton of dates, names, and other information is an indispensable part of every history class. You can make the process easy and light-hearted by creating handy flashcards. Thoroughly read a chapter to identify important keywords related to the names, events, places, and dates described in it.
Next, write the keyword on one side of a flashcard and write its description on the other side. This can go a long way to help you memorize plenty of information and revise it whenever needed. If manually creating flashcards seems time-consuming and laborious, you can use flashcard maker apps available online.
Likewise, mnemonics can help you remember the chronology of various events or the connections between different places and people. From the names of British kings and queens to the timelines of important wars – you can create a fun and quirky mnemonic to memorize just about any information.
4. Read Your Notes Aloud
Reading your notes out loud is another powerful technique to help your brain register crucial information. You could also try the same hack with your textbook and reference books. It's even a great idea to record these notes and chapters on your phone. This will give you round-the-clock access to all the information you need and help you revise your lessons whenever you're free.
5. Look Beyond Your Textbooks
History is a vast and ever-expanding subject and a course textbook can only cover so much. If you're really interested in studying history, make sure you don't confine your learning to textbooks. Read biographies of famous personalities and watch historical documentaries to expand your knowledge. You should also consider exploring the museums in and around your city for a more profound and real-life glimpse of the past. 
What techniques do you use to study and remembers history lessons? Share your hacks in the comments section below.
---