---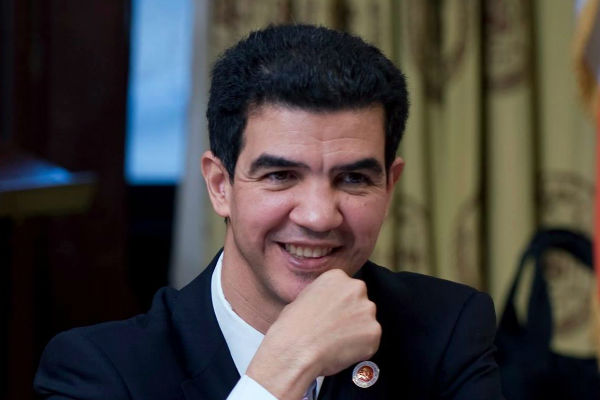 Northern Manhattan's Ydanis Rodriguez Talks TLC's Role In The Taxi Medallion Crisis from Harlem to Hollis, Queens:
"Today's hearing focuses on the decline in the medallion value and understanding the blind eye TLC took that may have led to this problem, that allowed corruption and backroom deals to take advantage of immigrant workers. The yellow medallion taxi is a symbol of New York's transportation network and for decades served a vital role in our City's transportation system for those who live, work, and visit here, but fares and ridership are down considerably and many individual medallion owners are facing foreclosure and bankruptcy, upending their personal lives and destroying their savings. These are small business owners, many of them immigrants who invested hundreds of thousands of dollars into a medallion in hopes of achieving their piece of the American Dream. This is another step to ensure that TLC is properly overseeing the industry and to ensure that bad actors are not able to enter the market. As a City, we should have done more to ensure that our taxi medallion drivers were protected. As the Transportation Committee Chair I will continue to work alongside my colleagues and Speaker Corey Johnson to ensure that we help our struggling taxi medallion drivers. We must also find a way to hold the people responsible for this financial crisis accountable. This crisis was no accident, and we must make sure the taxi medallion owners receive justice"
Ydanis Rodriguez was elected to the New York City Council in 2009. An educator for 13 years, Ydanis co-founded Gregorio Luperon High School and the Washington Heights Health Academy. As a leading voice at the NYC Council, Ydanis has brought changes in transportation, education, economic development, housing, police reform, healthcare, environmental policy, and ensuring low-income families have an equitable path to middle class. As Chairman of the Transportation Committee, he has passed 16 bills improving safety for pedestrians and cyclists. Ydanis led the charge for the Fair Fares to make public transit affordable for all and started Car Free Day NYC to reduce greenhouse gas emissions and meet Vision Zero 2030 goals.
---