---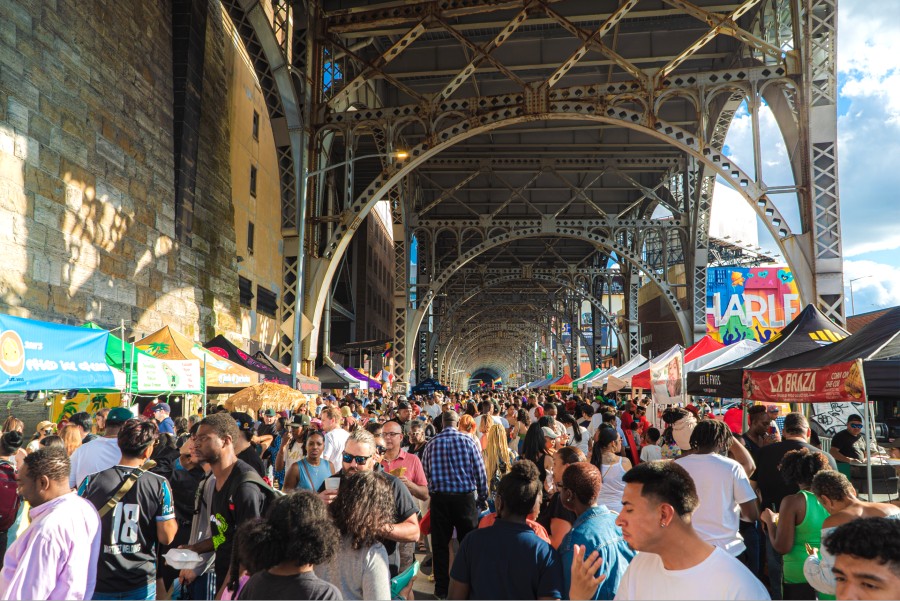 After a 2022 Season of success, Uptown Night Market is hosting its Season Finale on Thursday, November 10th, 2022, from 4 p.m. to 10 p.m. EST.
Offering over 50+ food, beverage, and merchandise vendors all under the Arches of Harlem, Uptown Night Market has found its way into New York City autumnal tradition as a snug place to meet up with friends and neighbors before the weather gets too cold.
Don't worry, there will be plenty of hot treats from brand-new vendors to enjoy and keep you and your belly cozy. Caribbean delicacies are in the house with Mina's Kitchen who specializes in island-style meat, beans, and rice dishes that will take your taste buds on vacay.
Merchants such as King Beard Care will keep your hair and skin happy and healthy with balms, bundles, oils, and washes to keep squeaky clean.
And if you're already in the holiday shopping groove, Hussain Jewelry carries the best-beaded bling you can find at night markets and the finest gemstones in the neighborhood.
Meet us on the dance floor once you're full cause the party really starts when the feet get jiving and the smiles of thousands of New Yorkers light up the cool November night. With amazing performances lined up by Harlem Late Night Jazz, City Love, and DJ Cosi, it's bound to be a blast.
The creators of the famous Night Market series in NYC, MHG, are known for celebrating cuisine, culture, and community. There is no shortage of international cultures and cuisines available at Uptown Night Market, and MHG encourages you to divide and conquer to share plates from around the world with your group.
To learn more or RSVP for special raffles and giveaways, visit www.maschospitalitygroup.com/unm
---