---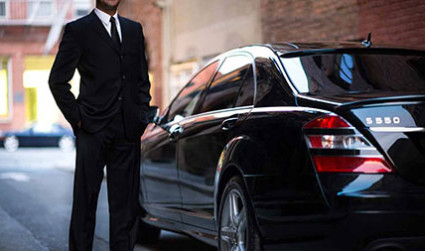 Ride-sharing service Uber has filed a lawsuit against New York City seeking to overturn its cap on the number of ride-sharing drivers allowed on city streets. Citing a statement by Mayor Bill de Blasio, the company says the city plans to make the cap permanent reports Consumer Affairs.
Uber said it has an increasing demand for its services in the city and is asking the New York Supreme Court to order the city to lift the cap.
New York imposed the limits on Uber and other ride-sharing services last August citing increasing traffic congestion and said it planned to study the situation for one year. But in subsequent public statements, de Blasio seemed to indicate he plans to make the cap permanent, complaining of traffic congestion and low pay for drivers.
There may be more at issue than traffic. There are currently 80,000 ride-sharing drivers on New York City streets but only 13,000 taxi drivers. Taxi drivers are licensed by the city, ride-sharing drivers are not.
And unlike Uber, not just anyone can start driving a taxi in New York. There are a limited number of "medallions" that are required to operate a taxi on New York City streets. According to Curbed New York, a local website, these medallions once sold for as much as $1.3 million dollars, but now sell for a fraction of that because of ride-sharing competition.
Bhairavi Desai, executive director of the New York Taxi Workers Alliance, voiced support for the city's cap, saying it's necessary to allow cab drivers to earn a living.
'Crisis'
"Eight drivers have now died by suicide because of the crisis Uber created," Desai said. "That's why Uber drivers and yellow cab drivers from across the city united to win the historic cap on for-hire-vehicles — to put an end to the financial despair, debt, and poverty that is literally killing our brothers."
Desai says that with more than 80,000 ride-share cars on city streets, no driver can get enough fares to feed their families.
"Uber created this crisis of congestion on our streets," she said. "Uber caused this crisis of plummeting incomes for all drivers. And Uber is worsening the MTA crisis, siphoning income away from public transit by subsidizing its passenger fares.
Not a taxi service?
From the very beginning, Uber and other ride-sharing companies have insisted they are not transportation companies and are not subject to the rules that regulate taxi services. For passengers, however, there is sometimes less of a distinction.
Young people especially like the ease of hailing an Uber using an app on their smartphone. Many African Americans, who have long complained of discrimination at the hands of New York taxi drivers, were not happy last August when the city imposed the cap.
"In NYC's legislation capping the number of Uber and Lyft cars on the road, are there any new penalties or enforcement mechanisms for when yellow cabs refuse to pick up black people?" one man tweeted.
---