---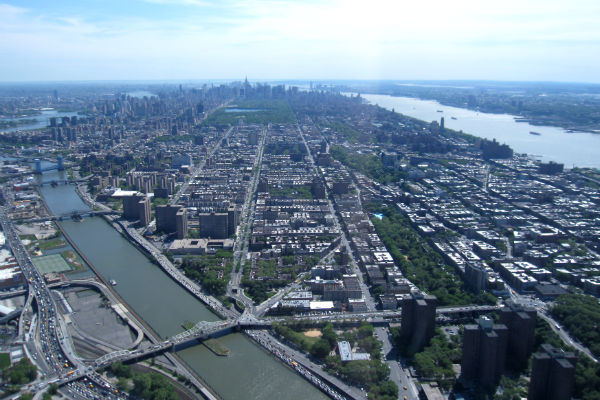 Crains NY reports that New Yorkers' biggest annoyances are probably tourists and the subway—but all three depend on one another, a new think-tank report found.
The Center for an Urban Future reported that a record 62.8 million people visited the Big Apple last year and accounted for 20% of Visa card purchases at stores and 24% at bars and restaurants (in 2012-2013 the 125th Street BID reported that Harlem, NY, had over 6,998,444 total visitors). The hospitality sector now employs more people than tech or finance, and hotels are on their way to replacing factories as the mainstay for high-paying union jobs for working-class residents.
Related: Check out the New York City Travel & Travel Trend report on Tourism for 2017.
But the city's creaking infrastructure, whether airports or train lines, threatens to undermine it all.
"Tourism has become so much more important to the city's economy over the past two decades," said center Executive Director Jonathan Bowles, noting that employment at businesses catering to visitors has almost doubled since 2000. "We have to recognize that and treat it as one of our core economic drivers."
The city's department stores, reeling from the impact of Amazon and other internet sellers, now owe almost half their revenue from credit-card sales to customers visiting the city—and people jetting in from overseas make up nearly a third of the local jewelry market. The think tank even attributed the growth in jobs at the city's museums to more and more tourist visits.
The problem?
"New York has never really planned for a city that has more than 60 million tourists a year," Bowles said. "We haven't invested in the tourism infrastructure."
'Unpleasant and exhausting'
One issue is the lack of parking for the rapidly proliferating tour buses rolling through Manhattan. Another is what the report called the "unpleasant and exhausting" state of local airports, which do not even offer free unlimited Wi-Fi—something taken for granted by international business travelers in much of the world. The two subway stops adjoining John F. Kennedy International Airport—Howard Beach and Jamaica Center—are hardly designed as gateways to the city, with unwelcoming layouts and little in the way of helpful signage.
In the formerly industrial waterfront neighborhoods of Brooklyn and Queens, which have become home to new hotels, the subway stations suffer from poor service, disrepair and perilous stairs.
Of course there are the rampant breakdowns, overcrowding, dysfunction and delays that await tourists on the trains themselves.
"Tourists are getting turned off by the congestion in the subways," said Bowles, citing interviews his organization conducted.
The report endorses congestion pricing, in which vehicles would be charged to enter the Manhattan business district, to ease traffic and raise funds for the transit system. Bowles also praised Gov. Andrew Cuomo's efforts to rehabilitate LaGuardia and JFK airports and Penn Station.
The study even seconded Cuomo's controversial project to link LaGuardia to the No. 7 line with a new AirTrain. As it stands, travelers must hail taxis or navigate the bus system.
"Tourism is fueling so much of the growth in the city's economy, and it is an increasingly important source of middle-class jobs," Bowles said. "We may need to work harder to keep it at the current levels."
---