---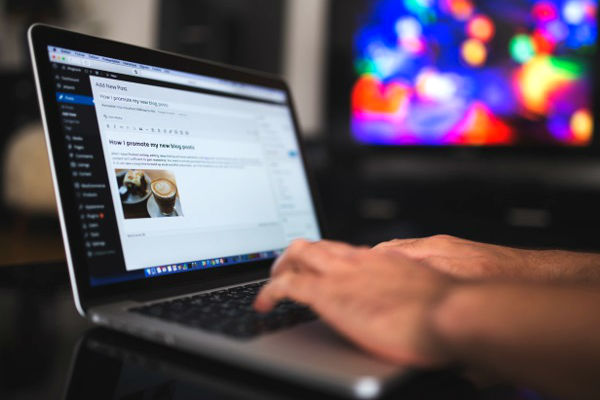 One of the most important features that make WordPress such a potent content management system, favored by a large portion of the market, is its simple use that doesn't require any coding or programming skills. However, untrained users often make web design mistakes that professional developers would rarely leave you with. Most of these mistakes will not affect the functionality of your website, nevertheless, they could decrease performance, user experience, and SEO rank, which would render your presentation difficult to find in search results.
In this article, we are going to examine some of the biggest WordPress blog content mistakes, how to avoid them, and why it's important to keep an eye out for these errors.
Poor choice of teams
People often chose their WordPress themes according to their vision of how their online presence should look like. However, there's also the functionality aspect to consider, especially when it comes to specific websites that offer services or functionalities which are difficult to handle within smaller screens.
This is why it is particularly important to use responsive theme design which works well with desktop, tablets, and smartphones. Even more important, you should always test your theme across all platforms to see if there are any glitches or if the visibility is OK with each type of device, as well as series of other nuances this might interrupt or decrease the level of user experience.
Therefore, it's of utmost importance to provide your audience with a theme that will allow spotless visibility, perfect functionality, and seamless navigation, no matter which type of device they choose to access your content.
Uncategorized content
Search engines, as well as online users, prefer to have content grouped within their respective categories. This allows faster access to similar topics and also provides ease of navigation through your website. This is a common mistake among untrained web developers or individuals that prefer creating their business or blog page without the help of a professional.
A good example of a website that uses categories in the right way is this helpful student website https://gradesfixer.com/free-essay-examples/science/ that allows young academics to find topics and inspiration for various essays and research papers. Without categories, students would have to spend more time to find a suitable topic for them or even create their list of links for each page they want to access.
Moreover, search engines rank higher those websites that have their content categorized and organized properly. This means that by placing your content in different categories and grouping them enhances your SEO effectiveness.
Bad formatting
Large paragraphs, poor writing, and lack of continuity in typesetting are among the biggest mistakes you could make as a blogger that concern your SEO rating. It's imperative to allow your audience a clear and crisp copy for reading you wish to retain your audience and build online influence.
Keep your paragraphs short and to the point, proofread and format your text to perfection, and provide uniformed typesetting if you wish to maintain a professional appearance and radiate authority.
Large images and other media content
More often than not, words are not enough to describe a certain product or an idea and we need to add images, videos, or other kinds of media content to add more value to what we have to say to our audience. However, in our endeavor to give more to our viewers we often make mistakes that lead to slow page load, which is one of the main reasons for the increased bounce rate. This is one of the top reasons for low website rating, and there is one simple way to prevent this from happening.
Compressing image files allows us to keep a high-quality graphic representation whilst keeping the amount of occupied memory at a minimum. Also, embedding video links from external servers reduces the time frame in which our website is loaded for a user.
Adding too many plugins also has a negative performance impact, so make sure you only add the most necessary enhancements to your blog.
Conclusion
Building your website is fun and creative experience, however, without a deeper insight, it's easy to slip and make mistakes that could be costly in terms of page visibility, user experience, and revenue. Therefore, it's of utmost importance to perfect your blog content and keep it in order with industry requirements and market standards. We hope this article will help you improve your blogging experience as well as benefit your viewers.
Bobbie Sanchez is a freelance content writer with experience in topics such as digital marketing, SEO, and social media. He aims to create content that readers can enjoy and learn from at the same time. Bobbie's work includes deep research for trusted sources so he could provide valuable and practical pieces of advice.
---