---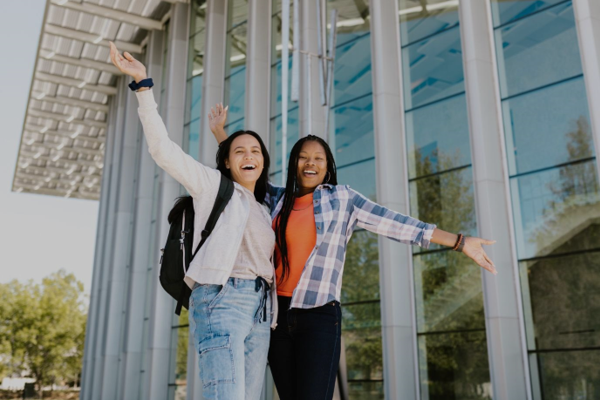 When you're in college, it's important to socialize. But, making new friends in college is not as easy as it sounds, and can take some time.
To help you speed the process up and enrich your college social life, we've prepared a list of top tips for finding new friends in college. Here's what to do!
1. Go to Orientation
If you're a freshman and don't know any of your classmates, attend orientation. You'll see a lot of students wandering around alone, just like yourself.
Approach them and introduce yourself.
Freshmen orientation is the perfect opportunity to meet new people and make initial connections to your classmates.
2.  Attend Campus Events
Campus events are great for making new friends. You'll find some familiar faces from your class and will be able to start a conversation with the people you know.
So, always check the events calendar and grab a chance to hang out with new people.
3. Find an On-Campus Job
Working on campus is a brilliant way to:
meet new people
socialize with other students daily
make connections
stay in the center of the action
You can do something as simple as working in the cafeteria or something more demanding like helping with student organizations.
This may require a more complex application process, including an interview, sending your resume, and a motivational letter. LetsGradeIt can help you write a unique and plagiarism-free application letter, to leave the best impression. Once you get that on-campus job, you'll be surrounded by new people every day.
4. Join a Club
Joining a club is perfect for boosting your social life and spending quality time with the people who share your interests. Clubs offer great fun and a chance to express your creativity and ideas.
But, most importantly, they offer great socializing opportunities.
5. Start a Study Group
Study groups make strong connections between students and often even long-term friendships. Choose something you're good at and become a leader of a study group.
It would be your job to keep in touch with members, share useful resources with them, and help them get good grades. For instance, if you're dealing with essay writing, you would help them do online research, create drafts and outlines, or find professional essay writers for hire, in case they need extra writing help. You'll be both their friend, helper, and leader.
6. Organize Dorm Events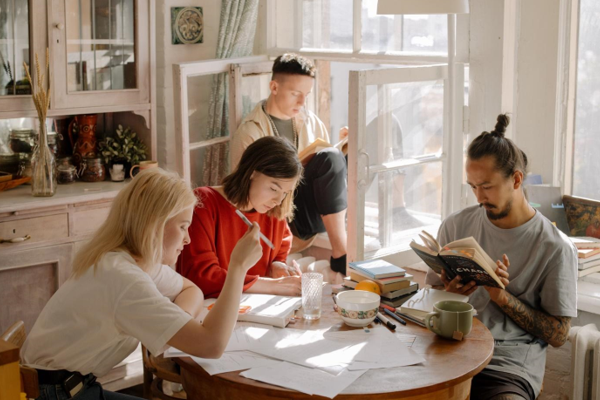 You don't have to wait for an invitation to a social event. You can throw one instead.
Be the initiator of dorm events and invite others to join. Start with something simple like:
darts tournaments
card games
karaoke party
movie night
Let people know about your idea by talking to them in the hallway or creating simple posters. You'll be surprised to see how many people are looking forward to attending such fun dorm events.
7. Go Online
Looking for friends online may not be the best option, but it works just fine for so many students. It's a great way to make the initial connection and you can build your relationship from thereon.
8. Be Inviting
Sometimes, just your body language will be enough to let people know you are:
open for conversation
interested in who they are and what they have to say
looking for a friend
So, try the simple tricks like looking people in the eye, smiling at them gently, or saying a simple "Hi" when your eyes cross.
Sometimes you'll get a response and sometimes people will shy away, but that's normal. So, adopt this inviting nature and practice it whenever you can.
Final Thoughts
As you can see, it takes some work and effort to find new friends in college, but it's worth it. The more people you know, the easier and more fun your college experience will be.
So, use our simple tips to make friends and enjoy your student life to the fullest.
Author's Bio
Merissa Moore is a college counselor, psychologist, and blogger. She mostly covers topics related to college life, academic success, and finding balance during college years. She aims to encourage and motivate students to take control and enjoy their college experience.
---