---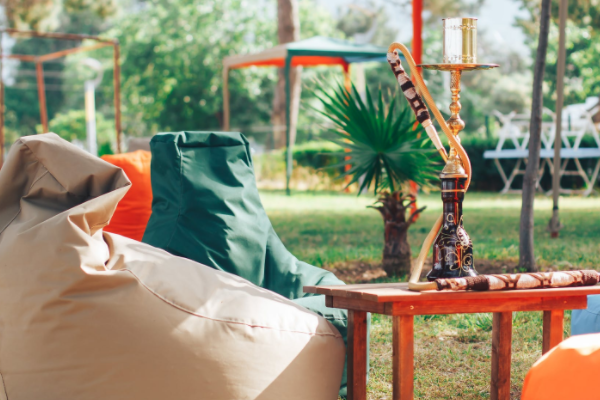 The cigarette is a small stick of finely cut tobacco leaves that are wrapped in paper.
They have been used for centuries and were one of the most popular products in America at their peak. We have spent a lot of time researching all the available alternatives to smoking cigarettes. There are many ways you can satisfy your nicotine cravings without having to light up a cigarette, but finding what works best depends on your personal situation. In this article, I explore four different methods that might work for you: hookah, vaping, chewing tobacco, and herbal cigarettes.
1. Hookah
Smoking hookah is becoming increasingly popular. It's a water pipe that allows you to smoke flavored tobacco. The tobacco is heated with charcoal and the smoke then goes through the water. This cools down the smoke, so you can take much longer and deeper puffs than smoking cigarettes. According to this hookah shop, it is important that you buy top-quality hookah products, as this ensures you will have your best experience. There are a variety of different flavors available for you to choose from. It's not just the tobacco that's flavored, but also the water pipe itself can be flavored with specific tastes like strawberry, mint, lemon, etc.
Hookah allows you to enjoy your nicotine fix in a social setting. Many people use it at cafes and bars, where they sit and have a drink while puffing away on their flavored tobacco. The smoking experience is unique since you can take in so much smoke in one hit and the nicotine is absorbed slowly. You can also smoke for hours with hookah since the embers are not as hot as cigarettes.
2. Vaping
Vaping, like smoking, is a method of consuming nicotine. But the products used in vaping do not burn and release smoke and carbon dioxide into the air. Instead, they heat up flavored liquids, turning them into an aerosol vapor that you can inhale. Many people use vape products to quit smoking by switching to them completely or using them as a supplemental product to help them cut back. It's also possible to use vape products for other reasons, such as taking your mind off of smoking without actually quitting or enjoying a nicotine-free vaping experience.
While vaping is a small industry and the products vary from brand to brand, there are certain characteristics that all vape kits have in common. You'll need a vape device, known as an APV (advanced personal vaporizer), that comes in various shapes and sizes similar to cigarettes. Then you'll also need e-liquid, which is the flavored liquid used for vaping. Most vape liquids contain nicotine, but non-nicotine liquids are widely available if you want to use vaping as a supplemental product. And you'll also need to buy vape coils, which are the heating elements that turn the liquid into vapor. Vape kits range in price depending on their size, type of battery life, and other features. But there are affordable options suitable for beginners available at all price levels.
3. Chewing Tobacco
Chewing tobacco is another form of smokeless tobacco. Unlike vape, this method involves actually ingesting the flavored tobacco, so you get a quick and powerful nicotine rush. Chewing tobacco is sometimes known as 'dip' and it comes in different flavors like mint, cinnamon, apple, or cola. Some people chew tobacco because it's a more affordable way to get their nicotine fix than cigarettes, while others use chewing tobacco due to its convenient size and portability. The products are often flavored so that they taste good while also masking the strong smell of the smokeless tobacco itself.
Chewing tobacco can be used in many different ways. You can chew the tobacco straight up like you would a piece of gum, or you can place it in your lower lip and cheek area to enjoy more flavors while gradually releasing nicotine into your system. The chewing products are sold in tins, so they're easy to carry around with you wherever you go. There is also an added element of ritual because you'll need to keep the chew in your mouth for a certain amount of time before you can swallow it. Cutting back or quitting chewing tobacco is possible if you gradually reduce how much chew you use each day, and this method actually increases the success rate of quitting smoking.
4. Herbal Cigarettes
You don't have to smoke tobacco products to get your nicotine fix. Some people use herbal cigarettes, also known as 'herbal smokes' or 'herbal cigs', which are completely free of chemicals and contain no nicotine. These herbal cigarettes allow you to enjoy the smoking experience without getting addicted to anything besides the flavor of the cigarette itself. You can buy herbal cigarettes in all sorts of flavors, including orange, chocolate, lemon, vanilla, peach, and many more.
Herbal cigarettes are made with dried tobacco leaves combined with different types of herbs to give you a different taste than traditional cigarettes. People usually use herbal smokes for their smooth taste combined with the fact that there is no nicotine involved at all. You can find herbal cigarettes at some convenience stores, or you can order them online for a more affordable price. Either way, the products are convenient to purchase and use whenever you want a nice smoke.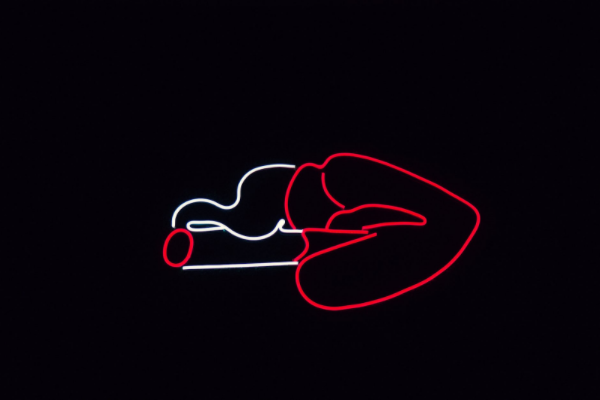 Whether you're looking for a more affordable way to get your nicotine fix, want to enjoy the smoking experience without getting addicted to anything, or are just looking for some different flavors, there are many different ways to satisfy your cravings. We've provided a few of our favorite methods here, but there are plenty of other options available if these don't appeal to you. Vaping is a great way to start if you're new to smokeless tobacco products, and chewing tobacco can be a good choice if you want something that lasts longer than vaping. Herbal cigarettes are perfect if you just want the flavor of smoking without any of the health risks associated with traditional cigarettes. Whichever method you choose, make sure to do your research before buying anything to get the most out of your smokeless tobacco experience.
---